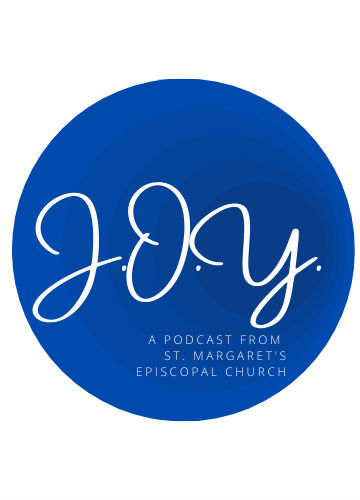 J.O.Y.
A podcast from St. Margaret's Episcopal Church
With the Rev. Mary Vano and a new guest host for each episode, we discuss topics of theology, spirituality, and faithful living. It's a dynamic conversation between Jesus, Others, and You. Listeners are invited to send comments, ask questions, nominate guest hosts, and suggest topics. When you join in, our joy is complete!

Click here to send in your comments and questions.
---
Dr. Jennifer Dillaha & The Rev. Mary Vano
|
Monday February 22nd 2021
Our special guest for this episode is Dr. Jennifer Dillaha, who is the State Epidemiologist in Arkansas. She's also a person of faith, and in this conversation we explore how we make our way through tough challenges by placing our trust in God and seeking to be obedient.
---