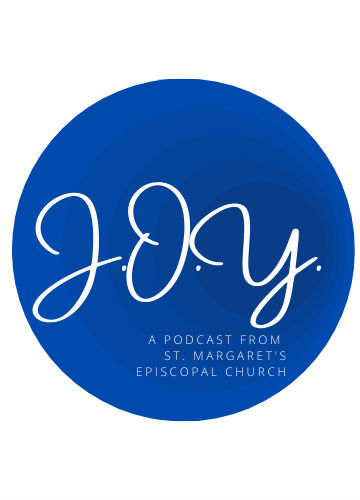 J.O.Y.
A podcast from St. Margaret's Episcopal Church
With the Rev. Mary Vano and a new guest host for each episode, we discuss topics of theology, spirituality, and faithful living. It's a dynamic conversation between Jesus, Others, and You. Listeners are invited to send comments, ask questions, nominate guest hosts, and suggest topics. When you join in, our joy is complete!

Click here to send in your comments and questions.
---
The Revs. Betsy Singleton Snyder and Mary Vano
|
Monday February 8th 2021
In this podcast, enjoy a conversation with the Rev. Betsy Singleton Snyder, a United Methodist pastor in Little Rock, Arkansas. Betsy is an author, a community activist, as well as a wife and mother. For more from Betsy, check out her blog at betsysingletonsnyder.com.
---