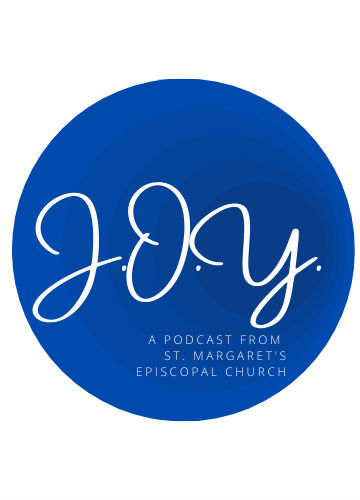 J.O.Y.
A podcast from St. Margaret's Episcopal Church
With the Rev. Mary Vano and a new guest host for each episode, we discuss topics of theology, spirituality, and faithful living. It's a dynamic conversation between Jesus, Others, and You. Listeners are invited to send comments, ask questions, nominate guest hosts, and suggest topics. When you join in, our joy is complete!

Click here to send in your comments and questions.
---
Sister Deborah Troillet and the Rev. Mary Vano
|
Monday October 19th 2020
It's a noisy world out there! Sister Deborah Troillet, Executive Director of the Arkansas House of Prayer, joins us to talk about silence as our gateway to divine peace and wisdom. Silence is a gift for all of us... you only have to seek it.
---