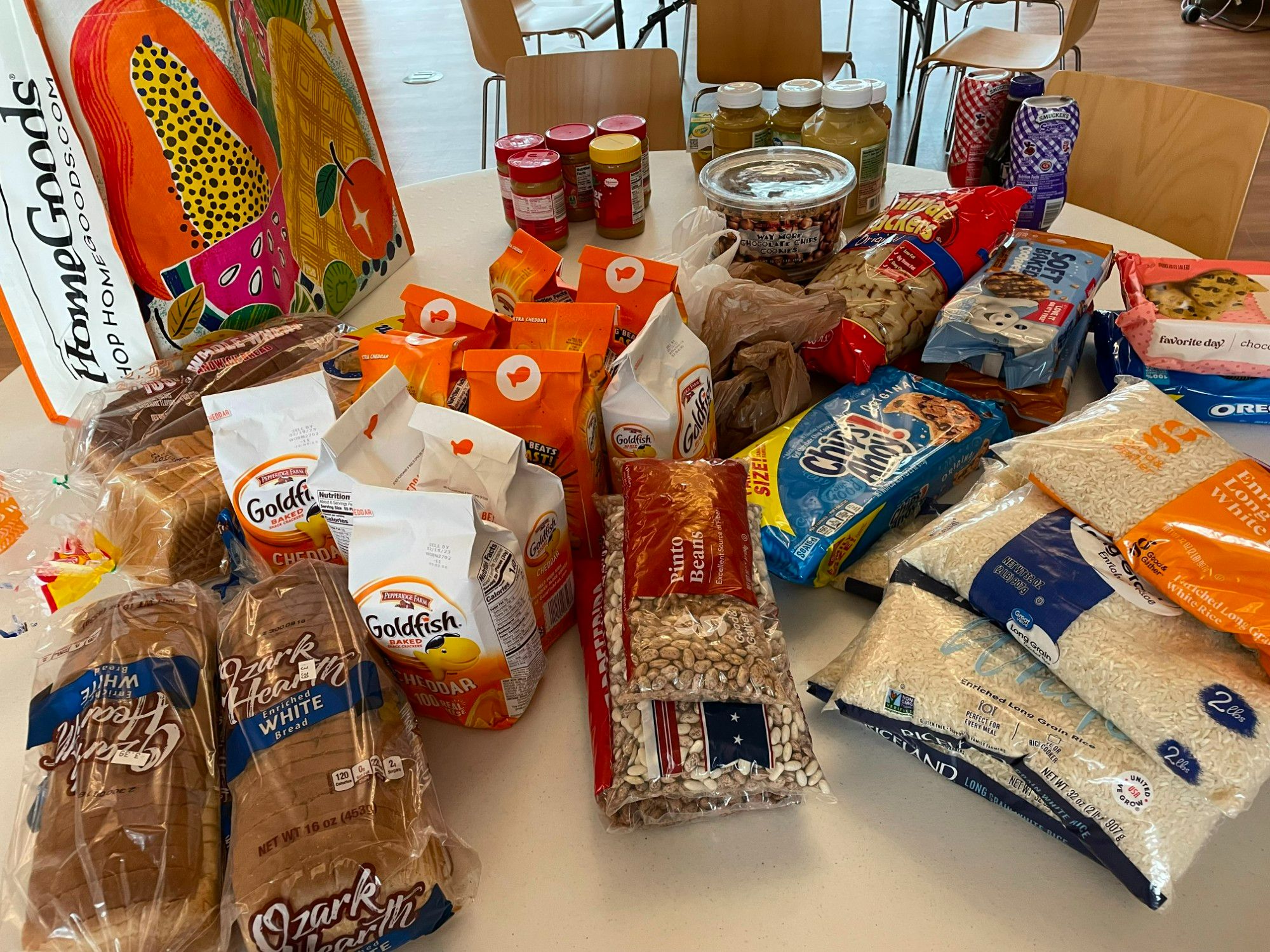 Sharing the Joy of Christmas
by Missy Tinnermon
on January 4, 2023
When it comes to sharing our resources, lending a hand to our neighbors, or helping someone in need we all know that the St. Margaret's community is a generous one. Let me share a few ways you all gave, donated, and spread some Christmas cheer this year:
The Backpack Program had a special Christmas initiative for those that participate in the program. The goal was to send each child home with a special bag (on top of what they normally receive) full of items for the long Christmas Break. Each child received a bag containing a loaf of bread, a full container each of peanut butter, jelly, and applesauce, along with a large package of cookies and Goldfish crackers. They also received 2 lb bags each of rice and dry beans. Abby Bigg had a very creative and thoughtful idea; she put together bags of seasoning with cooking instructions for the dry beans for each bag! All the donations were dropped off at the church where they were sorted, packed, and delivered to the schools on the 15th of December.


This year we had 18 children on our Angel Tree and for each child we were provided a little information:
gender, age, clothing/shoe sizes, hobbies, and in some cases a favorite color or an item they wanted for Christmas. The items ranged from babydolls to footballs, from gardening items to karaoke machines, and everything in between! All the generous donations easily allowed for each child to receive a clothing item or two and a toy on their list. Those who signed up to sponsor a child dropped off their unwrapped packages at the church where they were sorted, tagged, and delivered to both Joe T. Roberts and LISA Academy.


And finally, the poinsettias! Christmas-Grams are foil wrapped poinsettias from Good Earth that could be purchased for $20 each. You could purchase them for yourself, send them to someone within our parish that you wanted to say a special 'Merry Christmas', or you could purchase and donate to be delivered at Mary's discretion. This year there were 50 poinsettias purchased - our biggest year yet! Thank you so much for your generosity in this program which also benefited St. Margaret's ministries while putting smiles on the faces of so many within our community. A special thanks to our two Naughty and Nice Elves, John Bullen and Mark Magie, for delivering the beautiful red pots of joy!


back