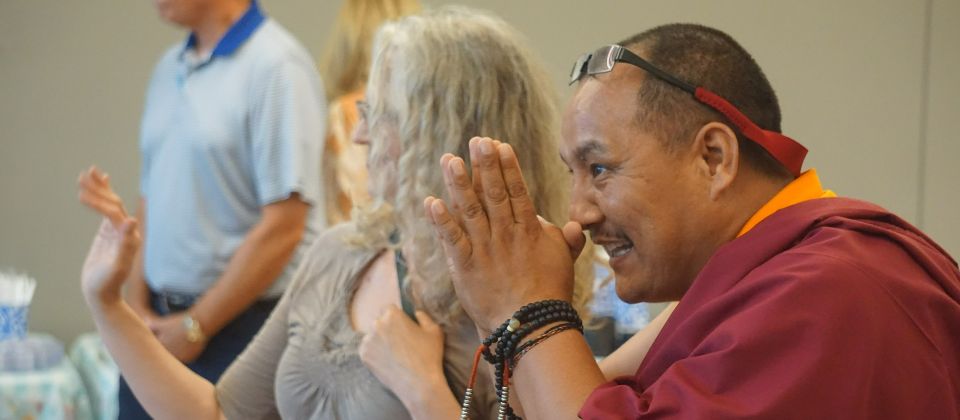 Lama Tenzin Visits St. Margaret's
by The Rev. Mary Vano
on July 20, 2022
On July 6, Buddhist monk and founder of the Children's Education and Development (CED) orphanage Lama Tenzin visited St. Margaret's. Hosted by the Interfaith Center, Lama Tenzin was here to share about his extraordinary work rescuing disadvantaged children from the most desolate regions of the Himilayan mountains. The children served are frequently girls who are frequently neglected in their culture, as well as children with health issues and other disabilities who would not receive care without intervention. The CED Society is unique in creating a family environment where the rescued children feel safe, experience love, and are nurtured.
Through advocacy, fundraising, and hands-on care, Lama Tenzin ensures that these kids receive necessary healthcare and hygiene, and get an education - including college and beyond. As we gathered in the parish hall at St. Margaret's, we heard the incredible stories of children taken out of extreme poverty and empowered to excel as educated and productive contributors to our world.
If you'd like to learn more or make a donation to this important work, please visit
www.cedsociety.org
.
back