Youth United in Diversity
by Hailey Strother
on July 30, 2014
On July 9
th
, I walked onto the Villanova University campus near Philadelphia, Pennsylvania with no clue what to expect from the Episcopal Youth Event. My mom told me that there was a youth trip going to Philadelphia and Washington D.C., so naturally I wanted to go. Eighteen kids represented the Diocese of Arkansas, and we were greeted by at least a thousand from all over the United States, even a few territories. Over the next four days, all of the dioceses made friends with each other as we participated in the numerous activities planned, including workshops, plenaries, inspiring services, and meals. Organized by a dedicated group of about twenty representatives from across the nation (including our very own Thomas Alexander), the Episcopal Youth Event was meticulously planned to allow the youth of our nation to see how various cultures approach the Episcopal tradition.
The worship services included multiple languages, various types of music, and different speakers. Our
theme was "United in Diversity", so throughout our time there my friends and I were truly amazed by how much we had in common with the rest of the dioceses. The only word that could possibly describe the speakers would be
phenomenal
. The Reverend Becca Stevens talked to us about her work rehabilitating women who have suffered from sex trafficking through her Thistle Farms business; numerous priests and bishops spoke, and the Presiding Bishop Katherine Jefferts Schori was even present! I had the opportunity to attend a workshop called "Grilling the Presiding Bishop", in which she took time to let us ask her questions. Eventually I asked her, "What are your hopes for the Episcopal Church in the future?", to which she replied, "I'm looking at it. You all are the future."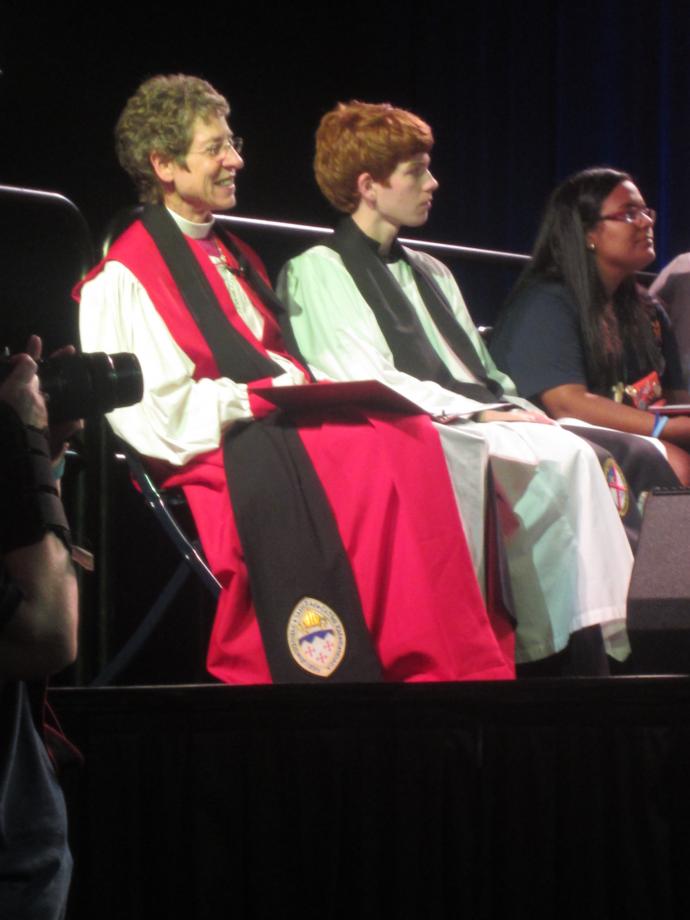 Our time in Philadelphia drew to a close on July 12
th
. Seeing as it was Thomas's birthday, he was forced (against his will) to go up on stage for everybody to sing "Happy Birthday" to him, and the Presiding Bishop herself blessed him. I have the feeling that my friend had the best eighteenth birthday he could possibly imagine. It was difficult to say goodbye to my new friends, but I left EYE knowing that I had been blessed with an incredible opportunity.
Afterward, my group took a quick trip to D.C. Naturally, we found the memorials and museums fascinating. At one point, Air Force One flew above us! On our last full day, we gave out lunches to the homeless in a nearby park. The humbling experience allowed us to end our journey on a positive note. The general consensus among our group was that doing good
felt good
.
This article has only scratched the surface of what EYE taught me. I can, however, close with the idea that impacted me the most. We are united in our diversity. I hope that I can exhibit God's love as I continuously work to understand and appreciate those around me, regardless of our differences.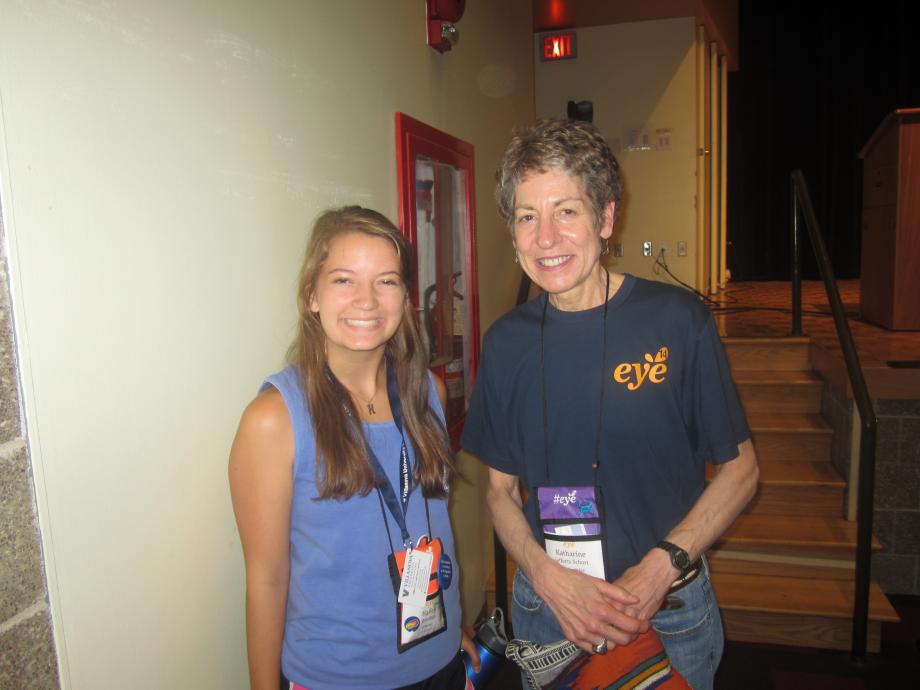 Read more about our Celebrations:
The Blessings of a Youth Minister
Celebrating Independence
back