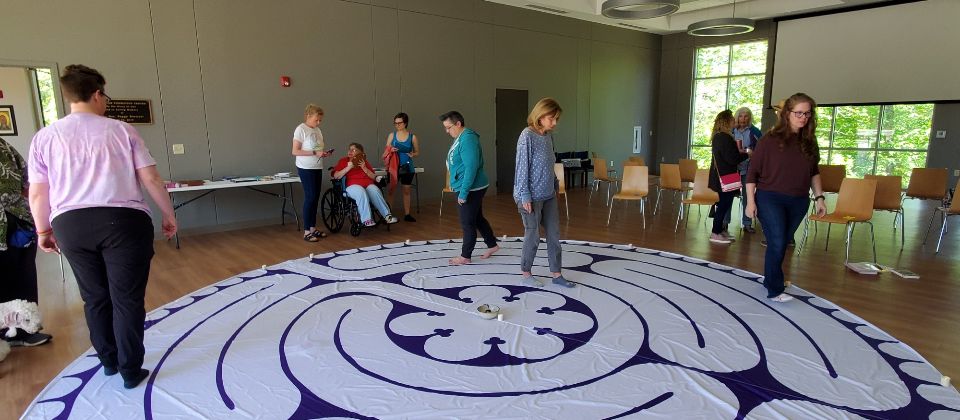 World Labyrinth Day Workshop
by The Rev. Cindy Fribourgh
on June 1, 2022
Dr. Patty Kohler and the Rev. Cindy Fribourgh lead a labyrinth workshop on World Labyrinth Day, Saturday, May 7 at St. Margaret's.
Twelve persons, including eight from St. Margaret's, enjoyed an introduction to the labyrinth – what it is, history, types, and use; and several who were familiar with walking the labyrinth shared their experiences. Participants had the opportunity to experience first-hand both tracing the path of a handheld labyrinth, and walking Dr. Kohler's large indoor canvas labyrinth.
Labyrinths have been a spiritual symbol and tool for more than 4,000 years in many religious traditions including Mayan, Native American, Greek, Celtic, and Christian. Unlike a maze, which has dead ends and trick turns, the labyrinth has only one path leading to the center and out again.
The Labyrinth Workshop was offered by The Arkansas House of Prayer and St. Margaret's Episcopal Church.


back