Welcoming the Rev. Stephanie Fox
by anonymous
on June 27, 2018
The Rev. Stephanie Fox joins the St. Margaret's staff on July 1st as our Curate. A curate is a clergy person who has recently graduated from seminary, and is placed in an assignment with the help of the bishop and parish. We expect that Stephanie will be with us for at least the next two years, and so it's our job to welcome and support her as she begins her ministry. To get to know her better, read this Q&A with Stephanie:
Where are you from, and how did you come to get here?
Little Rock is home, although I've lived all over (Okinawa, Vienna, Hawaii, Florida, Iowa, Mississippi, and Illinois). When my father retired from the Air Force, we moved to Arkansas to be near aging grandparents. I've been in and out of Arkansas for the last 30 years.
You've just graduated from seminary. What did you take from that experience?
Living in a spiritual community like Sewanee formed me in ways I can't fully describe. The Bible and the Christian journey are lifelong and God continues to teach and reveal Godself to us if we pay attention. I learned everyday how much there was to discover and learn about God and our faith tradition.
Tell us about your family.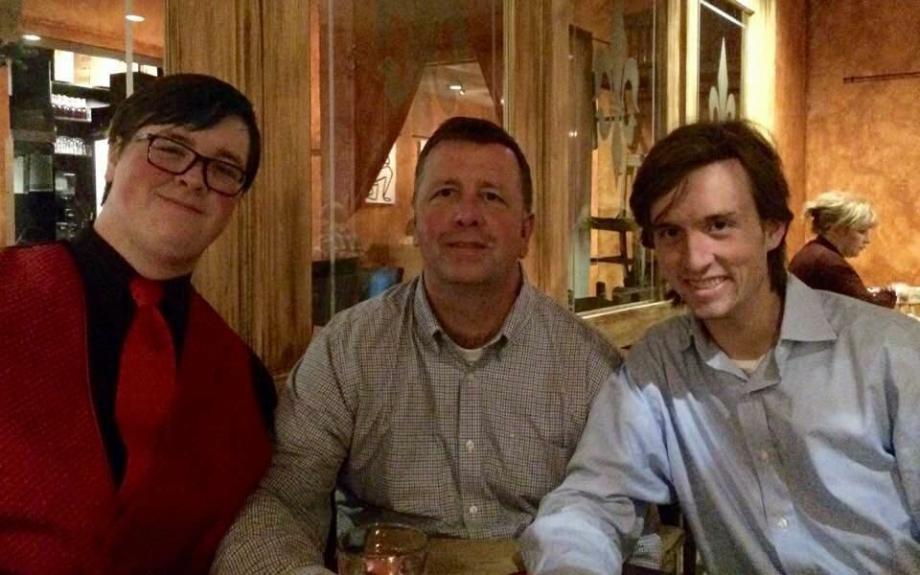 I have been married to Jeff for 24 years. We met and married at the cathedral in Little Rock. Jeff is a residential contractor, a talented cook, and makes me laugh. John is 20, lives at home, and attends UALR, majoring in creative writing with a minor in film. Andrew will be a senior in high school this year, and is discerning where to attend college. Andrew loves to sing, act, and play the guitar.
I am by far the shortest person in my household.
What do you enjoy doing in your spare time?
I love nature and taking walks with our dog Buddy, family, and friends. I also enjoy singing and playing music.
What are you looking forward to doing at St. Margaret's?
I look toward to getting to know everyone, teaching Sunday school, and learning from Mary and each of you.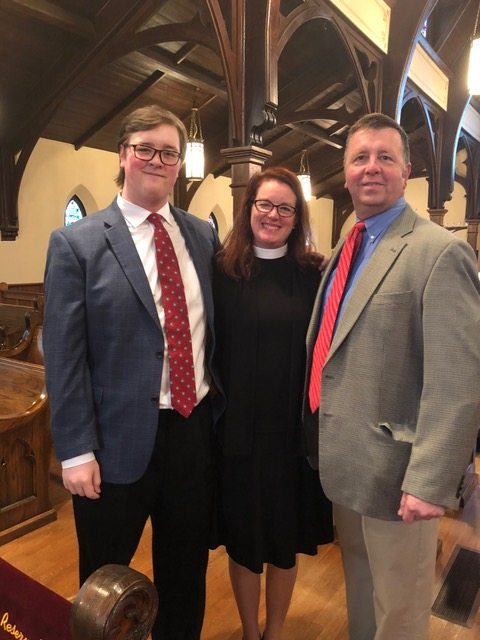 How can our community support you as you begin your ministry?
Please pray for me and my family as I transition into full-time ministry at St. Margaret's. Please wear name tags and be patient with me as I learn names.
back