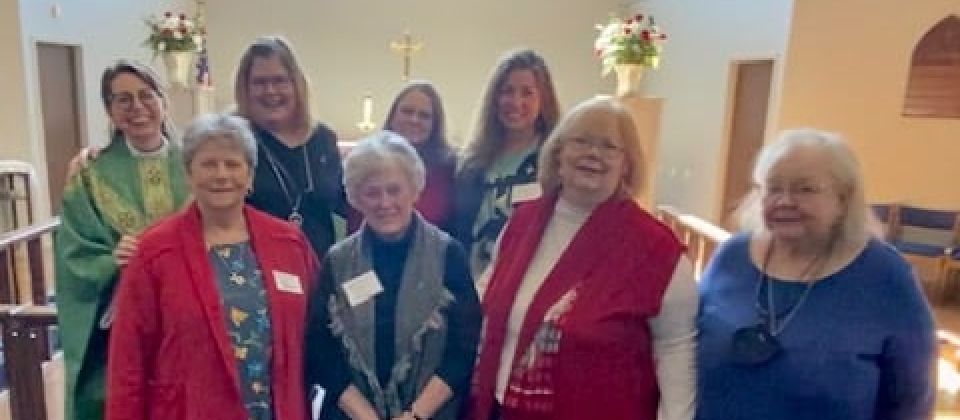 Welcoming New Daughters of the King
by Debby Walter and Suzanne Kirchner
on March 2, 2022
On Sunday, February 13, St. Virginia Chapter of The Order of the Daughters of the King®
held an admission service for Missy Tinnermon and Eve Berry and welcomed them as the newest Daughters in our Chapter. They completed their discernment period in November 2021. We are so pleased to have these two wonderful ladies join us.
On Sunday, February 20, Stephanie Donaldson Fox was installed by Arkansas State President Debby Walter, as the Arkansas DoK Chaplain. Debby presented Stephanie with the state Chaplain's cross.
We welcome Missy and Eve to the St. Virginia Chapter and Stephanie as the state Chaplain and look forward to working with them as Daughters of the King.
On Saturday, March 12, St. Margaret's will host the DoK Arkansas diocese's 2022 Spring Assembly. The featured speaker will be Scharmel Roussel, presenting on "Care for Creation: Putting Faith into Action."
Suzanne and Debby
back