Welcoming Cindy Fribourgh
by The Rev. Mary Vano
on April 3, 2014
"The ministry of the deacon is to represent Christ and his Church, particularly as a servant of those in need; and to assist bishops and priests in the proclamation of the Gospel and the administration of the sacraments."
- Book of Common Prayer, p. 856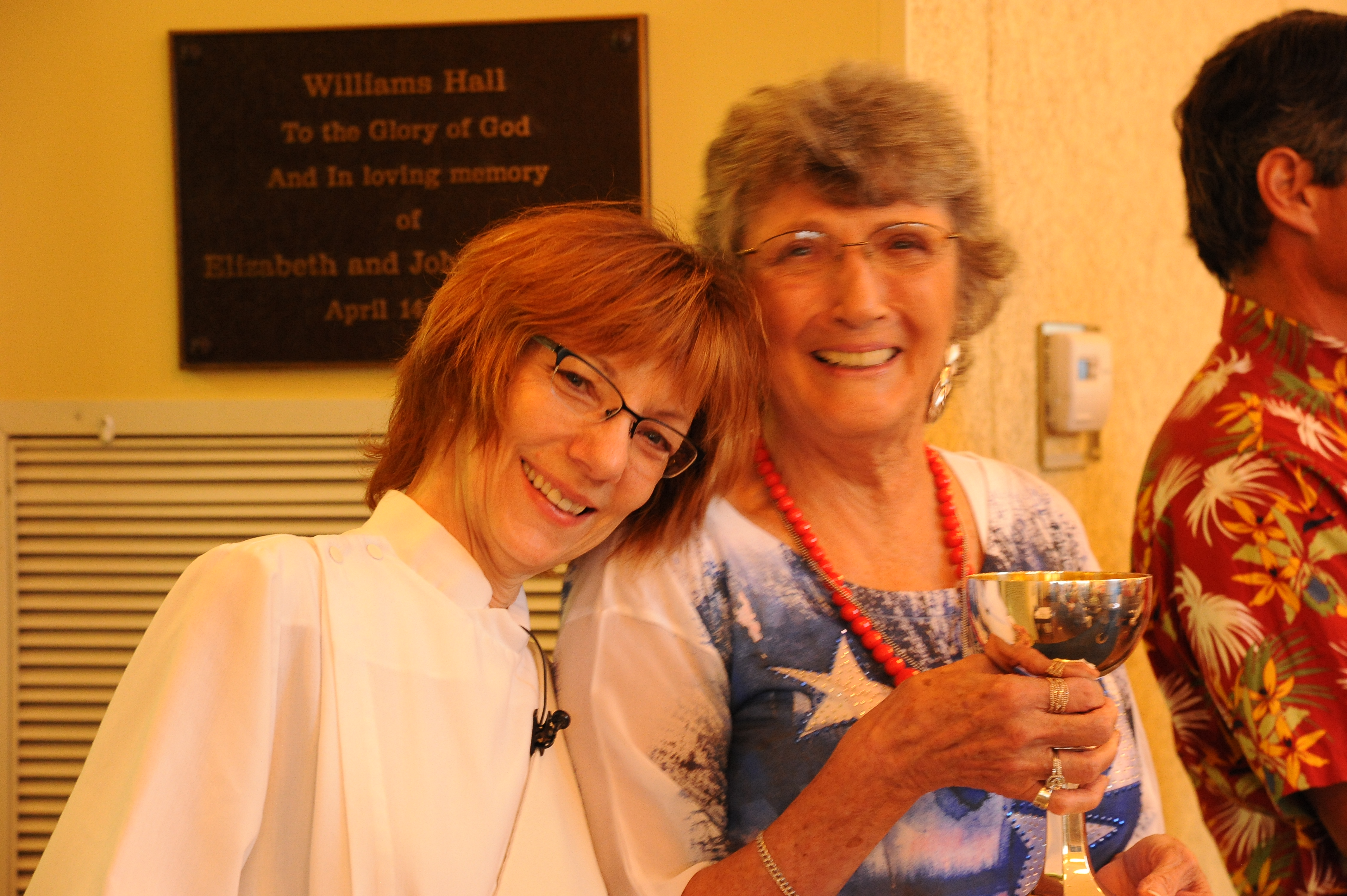 On March 30
th
, the Rev. Cindy Fribourgh started a new ministry among us a deacon. Having first been an active member of St. Margaret's, then ordained and serving here from 2000 - 2010, Cindy's return is a welcome homecoming.
Cindy says, "I'm so honored to be called back to St. Margaret's to serve with Mary in pastoral care within the congregation, as well supporting and helping develop ministries in the community surrounding us, especially to the sick and suffering, and to the elderly."
As St. Margaret's continues to grow both in membership and in ministry, Cindy's diaconal service will focus on pastoral care, including developing retirement and nursing home ministries, supporting the Neighborhood Shepherd program, and assisting with ministry to those who are in need. In this position, she will lead us toward making a greater difference in the lives of our neighbors, and even while our parish grows, she will help us maintain the intimate and meaningful bonds of a small community.
One of her first tasks will be to initiate conversations with area retirement homes to see how we may serve them. Cindy is passionate about this need, and understands the challenges. "Since my Dad's health began to decline four years ago, I've become more and more aware of the challenges our elders face each day, and that many of them face those alone. I believe we have the opportunity to make a significant difference in the lives of residents of the several retirement communities and nursing homes in our neighborhood."
In addition to this ministry, Cindy serves as the administrator for the Institute for Theological Studies at St. Margaret's. Over the next two months, the ITSSM will relocate from their downtown office to our own church facilities. The upstairs classroom will become Cindy's office, while also maintaining space for small group meetings. This move will allow us to strengthen our ties with the ITSSM, and will give Cindy a permanent workstation here.
For the blessing of the Rev. Cindy Fribourgh, and for the opportunities that will be provided through her ministry we give thanks to God.
And Cindy adds: "My heart is glad to be here - to love and serve the Lord alongside the good people of St. Margaret's!"
Read more about our
Celebrations:
Just Communities Honors the Interfaith Center
SUMMA Spring Tournament
back