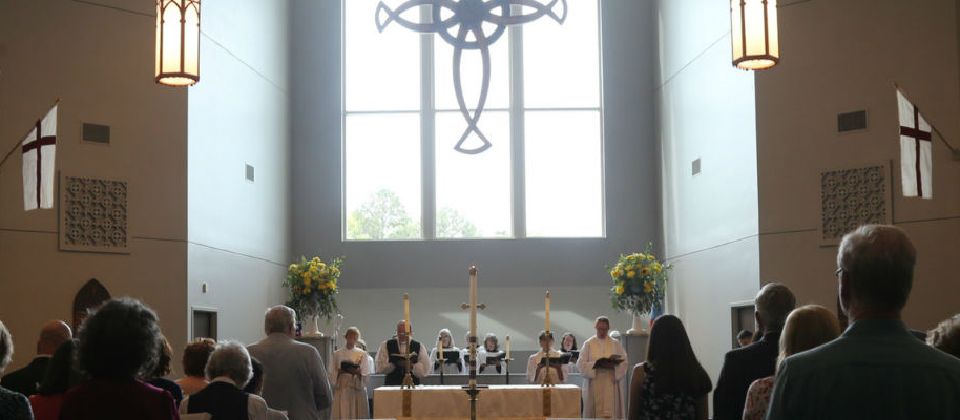 Vestry Sets Goals for 2022
by The Rev. Mary Vano
on March 2, 2022
Our new vestry met on February 12th and 13th to welcome and give orientation to new members, to elect officers for this year, and to set new goals for 2022. John Adams has been appointed by the rector to serve as our Senior Warden. Anna Morshedi has been elected again to serve as our Junior Warden. Elizabeth Fortune was elected to serve a second year as Clerk, and Brian Black was also elected again to continue as Treasurer. We have an experienced group of leaders! Heidi Sohl, Matthew Stewart, and Joyce Williams Warren are our newly elected vestry members. Adam Sullivan, Boyd Hutchins, and Bev Eckert are also continuing their vestry service this year.

Despite all the challenges of 2021, St. Margaret's continued with vibrant ministry, creative programs, new members, and increased giving. We now turn to 2022 with a strong hope to renew our community as we come out of this global pandemic. We identified five goals for this year, and hope that you will support our church with your presence in worship and participation in ministry.
We will re-start children's ministries and build Sunday school class attendance back to pre-pandemic levels. We will personally invite children and parents to Sunday school classes that nurture and support them as they develop a loving relationship with God.

We will renew and reimagine our ministry with youth, exploring options to collaborate with other Episcopal parishes in the Central Convocation.

We will help our church members return to worship and Christian formation in person, and restore the connections of our community. We will offer a variety of meaningful worship and fellowship events throughout the year that provide for different levels of engagement, and extend personal invitations to every member.

We will continue to be good stewards of the financial resources of the parish, with goals to end the year "in the black," refinance the building loan, and build a general reserve. We will also initiate a planned giving campaign to encourage all to remember the Church in their wills and estate plans.

We will extend the welcoming culture of St. Margaret's to our digital space by improving our worship broadcast, continuing to offer podcasts and other online opportunities, and to increase these opportunities when an associate rector is hired.
back