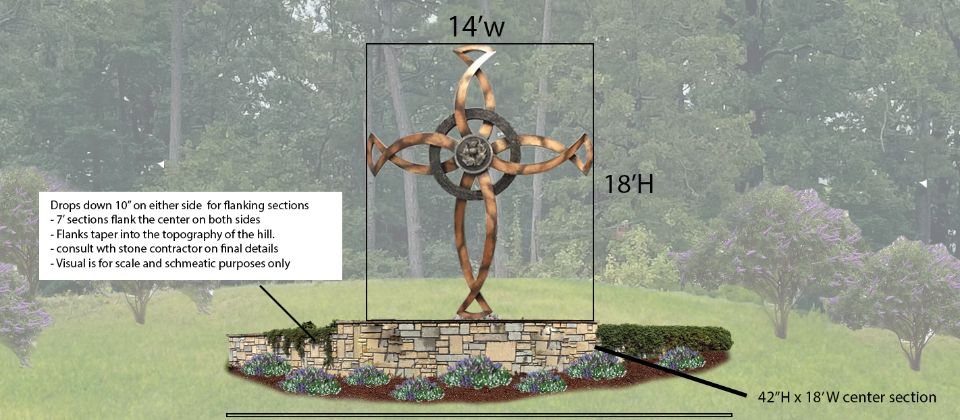 The Cross on the Hill
by Anna Morshedi
on November 30, 2021
The St. Margaret's Property Team began 2021 with a goal to update our outdoor signage. After many twist and turns, God led us to a solution that both increases our visibility in the community, AND adds a stunning sculpture to the Chenal neighborhood. This project has two phases.
The first phase is to update our current retaining wall sign so it's legible and welcoming. The work will be completed by Adams Signs. The highlights of the project are painting the lettering white, refinishing the two rectangle call out boxes, and adding a painted metal sheet behind the lettering. All of these improvements will increase legibility.
The second phase of the project is creating the "Cross on the Hill" which is an 18 foot tall replica of our sanctuary cross. The cross, which is now part of the St. Margaret's logo, has become the identifying symbol for our congregation. The sculpture will have a small stone retaining wall that matches our current sign. Landscaping and lighting will also be incorporated.
The Property Team is beyond grateful for the financial support to FULLY fund this project. Both phases are scheduled to be completed in early 2022. Thanks be to God.
Anna Morshedi, Junior Warden
back