Summer Mission Tour
by anonymous
on August 17, 2017
In C.S. Lewis's Chronicles of Narnia there is a phrase that returns again and again that signals that hope is alive: "Aslan is on the move." This summer, twelve of our youth along with four adult chaperones, went on a tour to see were God is on the move in the world—healing broken places and providing hope where darkness once reigned.
Our first stop after a night spent at St. Augustine's chapel on the campus of Vanderbilt was Thistle Farms, a ministry that provides work and healing for women coming out of prison and prostitution. Our youth participated in the morning circle where the employees of Thistle Farms gather each day to light a candle for those still in darkness and read a morning meditation by someone who has been a part of their community.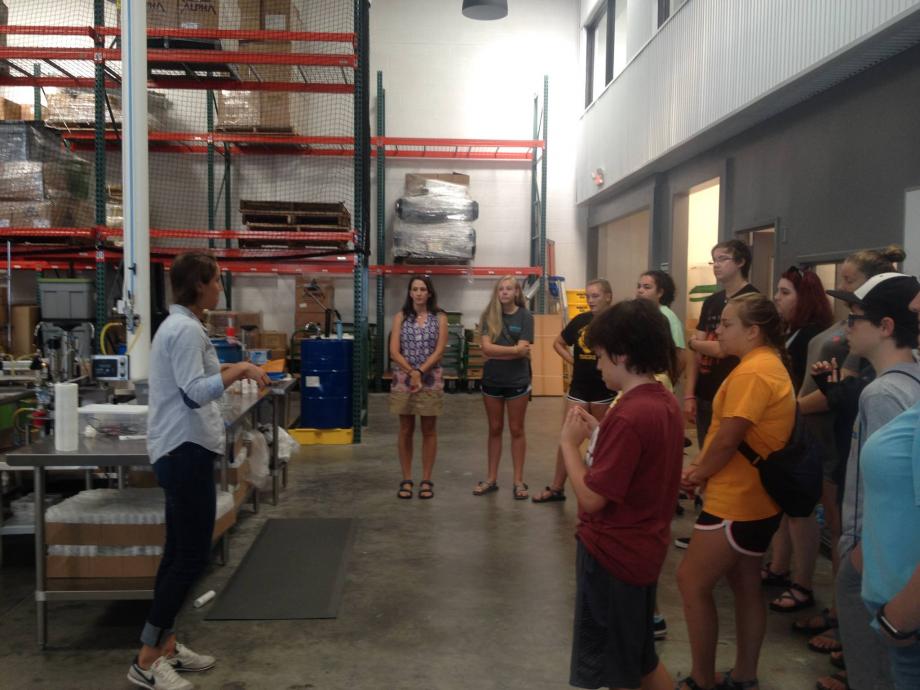 We were then led on a tour of the facilities by Jennifer, a woman who shared with us her story of sexual abuse and prostitution from a young age. She shared about the journey toward healing that she had experienced through Thistle Farms.
From Nashville we drove to Indianapolis where we were hosted by Englewood Christian Church in an economically depressed area of the city. When asked about what the youth did at Englewood, Drew Vano answered: "we stayed at Englewood Church and with their youth, we played Hockey on their roof, we played Sardines, and became friends with them. We had several conversations about their church and things we can do. One night we had a picnic called National Night Out and got rained on. And we also went on a Bike Ride around the downtown area." The time at Englewood also included a tour of their hydroponic farm and visits to the various building projects the church is engaged in to provide housing for low income folks in their neighborhood.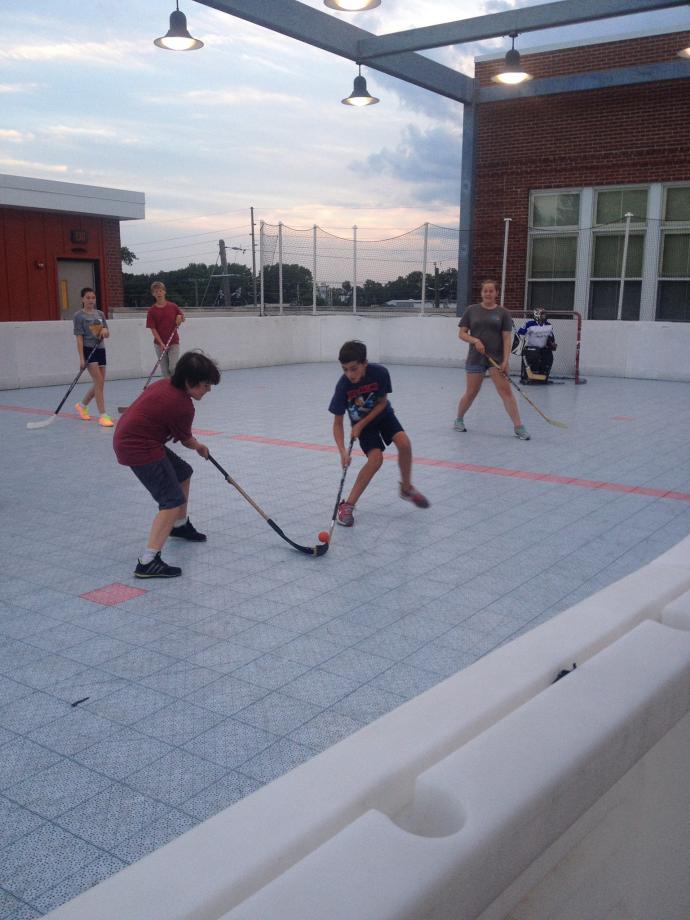 In addition to the time spent with Englewood we also ventured out to visit other churches in the area that are doing "asset based community development," a model that starts with the gifts of a community and its people rather than their needs. One of these churches was Broadway United Methodist Church where we were led in the art of neighborhood conversations. After an introduction by pastor Mike Mather the youth were sent out to have conversations in the neighborhood. Haley Oline, one of the St. Margaret's youth on the trip, said that this was one of the highlights of the trip. She said, "The tour of the neighborhood inspired me to be more outgoing and learn more about my community so I can make connections." It was a conversation with an elderly African-American woman in the neighborhood that was also where she saw God most present. "I felt God the most when we were on the neighborhood tour and we stopped to talk with Mrs. Rose," Haley said.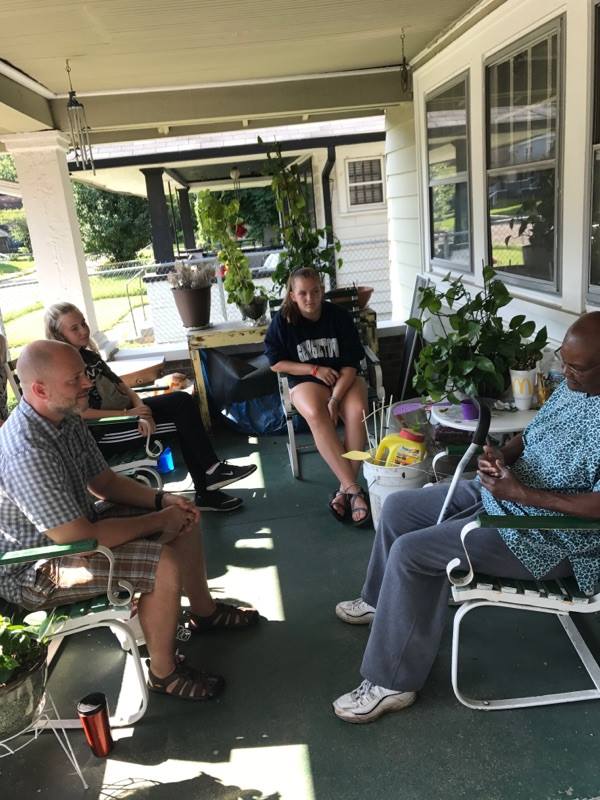 The week was a wonderful mix of learning, service, and fun and it provided the youth with new imagination for what they might do here in Little Rock by learning to know their neighbors and value their gifts.
back