Stepping Stones: A Gift through Faith and Love
by Rosemary Siegfried
on October 31, 2013
Deb Cooper is a familiar face to many at St. Margaret's. She's been a member since April 1996, having first learned of the church after receiving a call from a church member inviting her to attend a service. Deb knew when she arrived for her first Episcopal service that this was where she belonged.
Deb has an engaging smile and a wonderful laugh, and accomplishes much in her quiet way. She is driven by a spirit and love for her faith, and is grateful for the encouragement she has received by members of our congregation to share her many gifts. One of these is the ability to be "present" with others. The other is an ability to organize, yet be flexible if plans must change. I like to think of her as a practical harmonizer.
When I asked Deb how she got involved at St. Margaret's, she told me that she needed to have "stepping stones," explaining how she first started as a Lector, and once she felt comfortable with that she became a Lay Eucharistic Minister, and then moved on to being a Lay Eucharistic Visitor. She's also helped with Altar Guild, been a member of the Needlework Guild, and has coordinated Adult Christian Formation since 2010.
Deb has taken the Community of Hope training and Education For Ministry Program and is currently a Shepherd. She has completed her discernment for the Diaconate and is currently taking classes to become a Deacon. She is also a charter Guild member of the ITSSM.
When I asked Deb what she considers her best achievement, she quickly replied "Definitely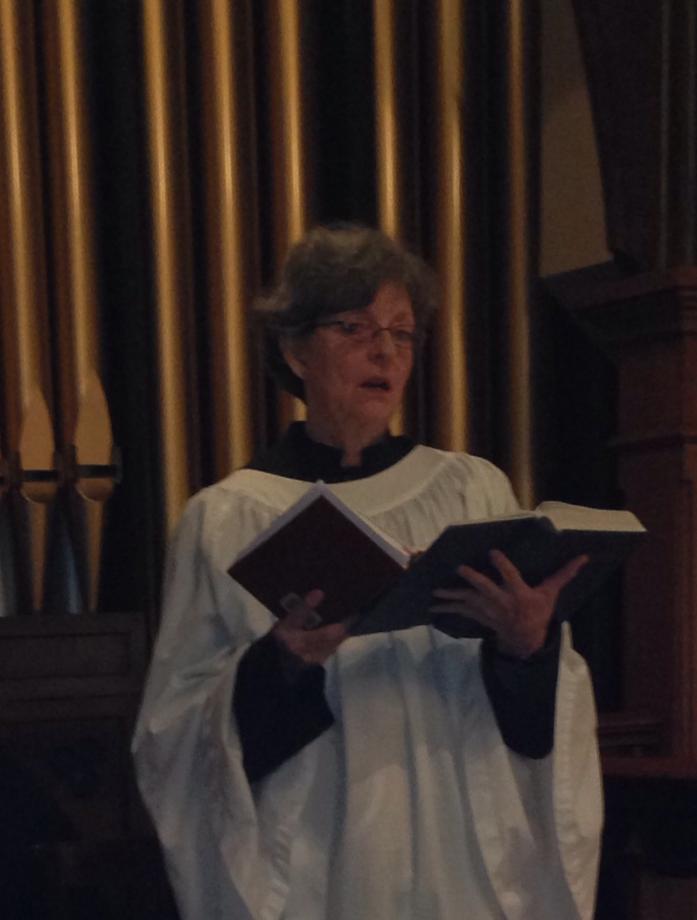 Daughters of Abraham!" Deb started a chapter of the Daughters of Abraham in Little Rock in 2012 and it has grown to two full groups meeting once a month. The DOA is now an affiliate of the ITSSM Interfaith Center. Their mission is to overcome stereotypes and foster mutual respect and understanding among Muslim, Jewish, and Christian women. In the spirit of Abraham and Sarah's open tent, the group welcomes women from other faith traditions. The group has shared Ramadan, Advent and Sukkot together and participated in prayers service at the House Of Prayer.
A turning point in Deb's faith journey was a trip to Guatemala with a Study Group from Heifer International in 2008. She was worried about it, so she started journaling. She has titled her trip journal
A Love Story - Walking Through My Prayer.
This is her prayer:
"Lord, I want to see with the eyes of my heart, so I can see the hope in my calling."
I am blessed and grateful to have Deb as a friend. I have learned much from her.
Her wish for St. Margaret's members is that "
We would all love each other
."
For more information about the Little Rock Daughters of Abraham you can go online to:
Daughtersofabrahamlr.blogspot.com
.
Thank you Deb for bringing this organization to Little Rock.
Rosemary Siegfried
Read more about our Celebrations:
Men's Group Rounds Out Its Ministry
Congregational Survey Results: A Transforming Congregation
back