St. Margaret's Responds to Tornado
by The Rev. Cindy Fribourgh
on June 1, 2014
Tornado Relief Update
Through many of our members' generosity, St. Margaret's has contributed a total of $1,363 to the Diocesan Tornado Relief Fund to assist victims of the April 27 E-F 4 tornado that tracked more than 40 miles across Central Arkansas.
The need for funds, contributions of basic necessities, and volunteer time will continue as residents and volunteers work to rebuild Mayflower, Vilonia, and the surrounding communities in the months ahead.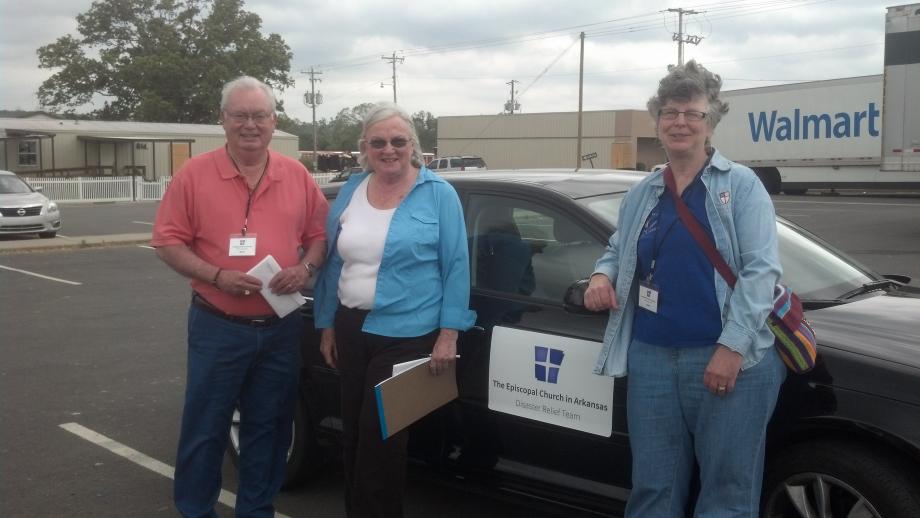 St. Margaret's is committed to being part of the ongoing effort. Watch for information about how we may be continue to be involved.
St. Margaret's members Jan Thames and Steve Foti (pictured left), along with Leslie Middleton (center) and Lorrie Slaymaker (right) recently toured the Vilonia area as part of the Diocesan Tornado Relief Effort. They visited the Multi-Agency Resource Center, as well as two food pantries/distribution sites, to meet with tornado victims and provide Wal-Mart gift cards.
Four-Footed Friends of Tornado Victims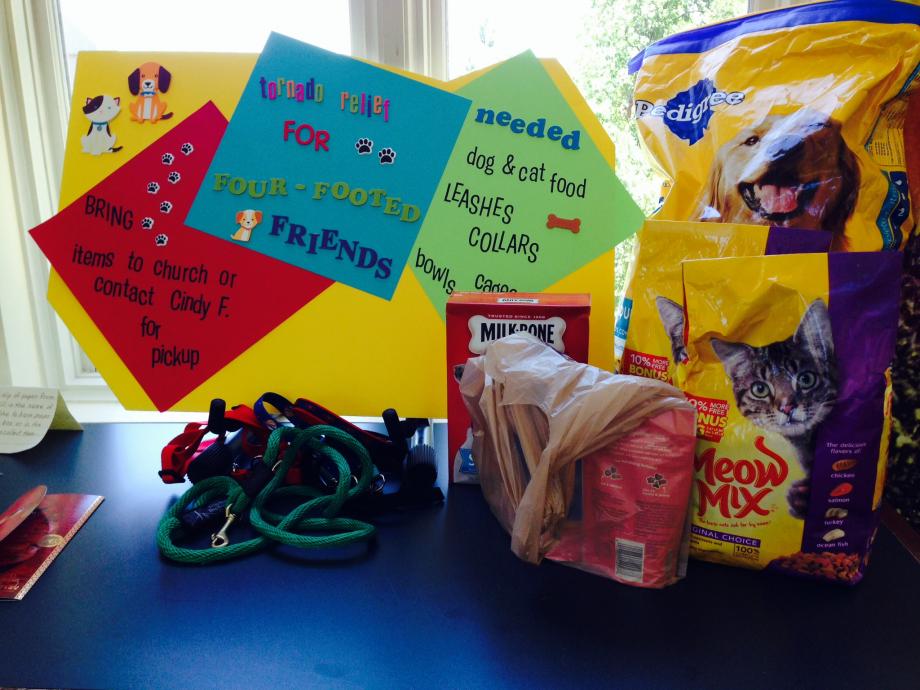 St. Margaret's has assisted the pets of tornado victims with donations of more than 200 pounds of dry food and approximately four cases of canned food, in addition to bedding, bowls, leashes and collars, kitty litter, and a doggie sweater.
The Pulaski County Humane Society was extremely grateful for our contribution to their relief effort for tornado victims' furry family members!
Read more about our Celebrations:
Mom: A Celebration of Judy Cumming
A Fine Feast for All
back