St. Margaret's Day 2018
by Rev Mary Vano
on November 26, 2018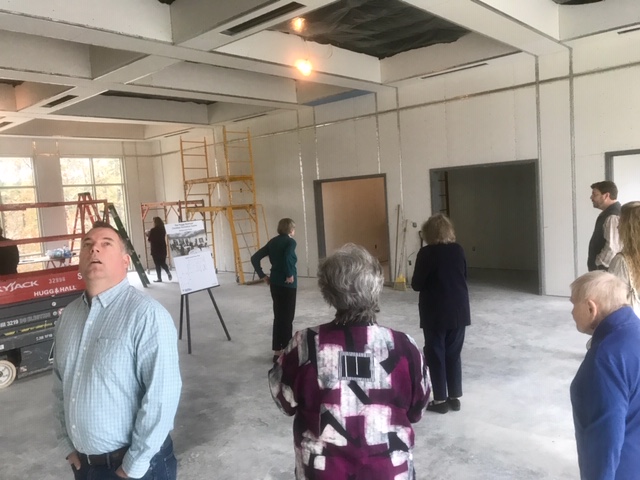 November 18th was another wonderful celebration of St. Margaret's Day. First, we'd like to give thanks to all of you have renewed or made a new commitment to give to St. Margaret's in 2019. As of now, we have received 66 pledges, totaling $327,116. This is more than half-way toward our goals for full participation and full funding of our ministry needs. Every pledge matters, so if you have not yet made your pledge for next year, please do so right away.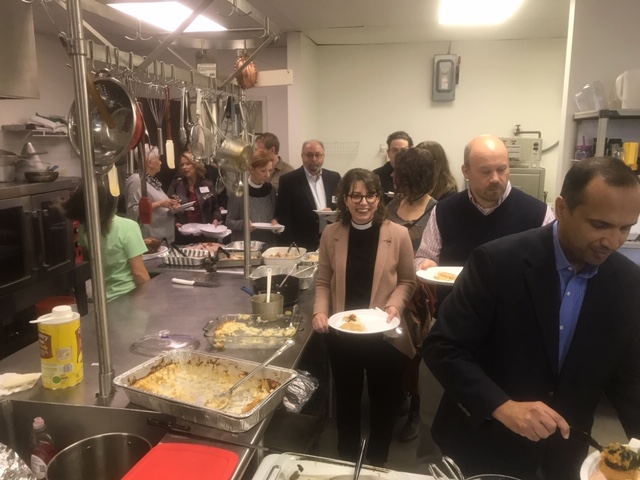 In preparation for St. Margaret's Day, nearly 20 people gave time on their Sunday morning to help pull weeds, trim back bushes and trees, and clean up flower beds. Thanks to all who participated, the campus is looking great!
We also give thanks to the Building Team (Ronnie Beggs, Michael Connery, Leah Dalton, Mark Magie, Laura McKinney, Scott Smith, Brian Tinnermon), who offered tours of the Peggy Bosmyer Christian Fo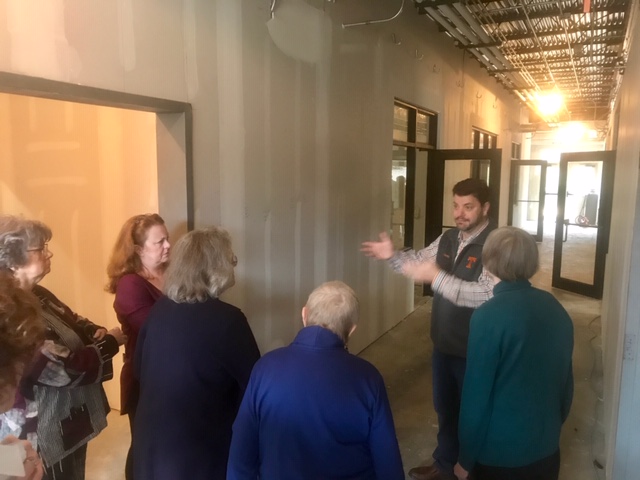 rmation Building –
which is now under construction. The building is now projected to be complete by March 2019, and we had a great time walking through and imagining the classes, ministries, celebrations and more that will take place in the emergent space. It is thanks to the prayers, contributions, and efforts of many that we can see this new building taking shape.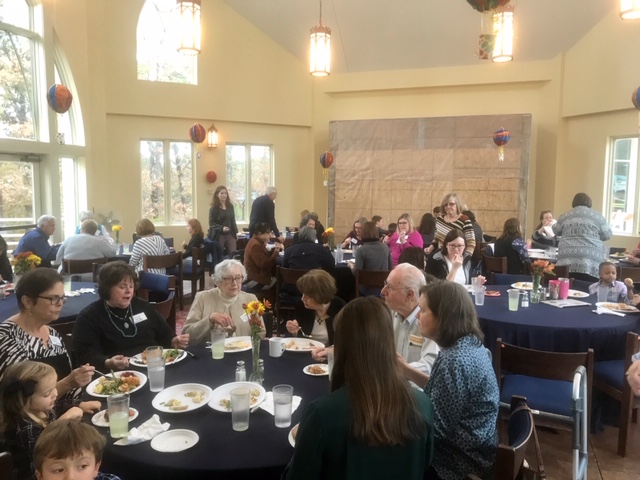 And finally, we give thanks to the Parish Life Team (Sharon Beggs, Nancy Bullard, Susan Hiller, Richard McKay, Anna Morshedi, and Annette Murray) who helped to put together a wonderful potluck luncheon. As usual, everyone in the community came through with a delicious array of foods that seemed to multiply beyond our expectations.
With so much to be thankful, our hearts are truly filled by the joy of this St. Margaret's community!
back