St. Margaret's 25th Anniversary Celebration
by Barbara Hoffman
on December 1, 2016
What a magical day November 13
th
was as we celebrated the 25
th
Anniversary of St. Margaret's. Our theme was the "Academy Awards" complete with red carpet entry as Leah Dalton announced the guest's arrival. A slide show presentation of our 25 years together ran continuously with Academy Awards musical hits. Guests enjoyed hors d'oeuvres and drinks. Richard McKay and the EYC had a photo booth for guests to have their photos taken by Bennett Tinnermon.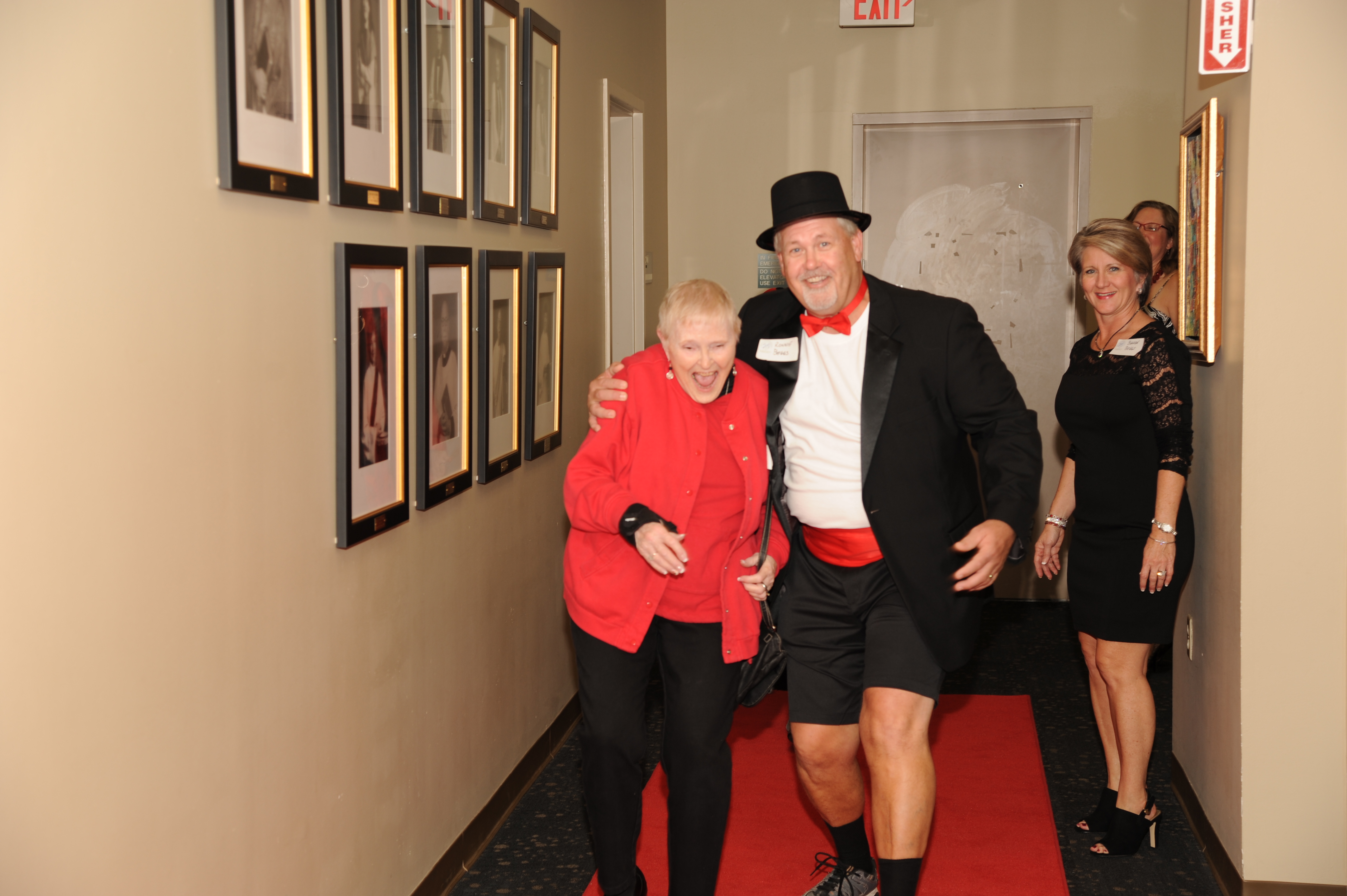 After Mary welcomed everyone, Mark Fortune presented silly awards to various members such as the warmest smile, most likely to set off the smoke alarm, most likely to be heard laughing over the crowd, most dependable, class clown, most likely to brighten someone's day, most caring, perfect attendance, most likely to be found in the kitchen, most energetic, most likely to be talking in church and most likely to bring wine.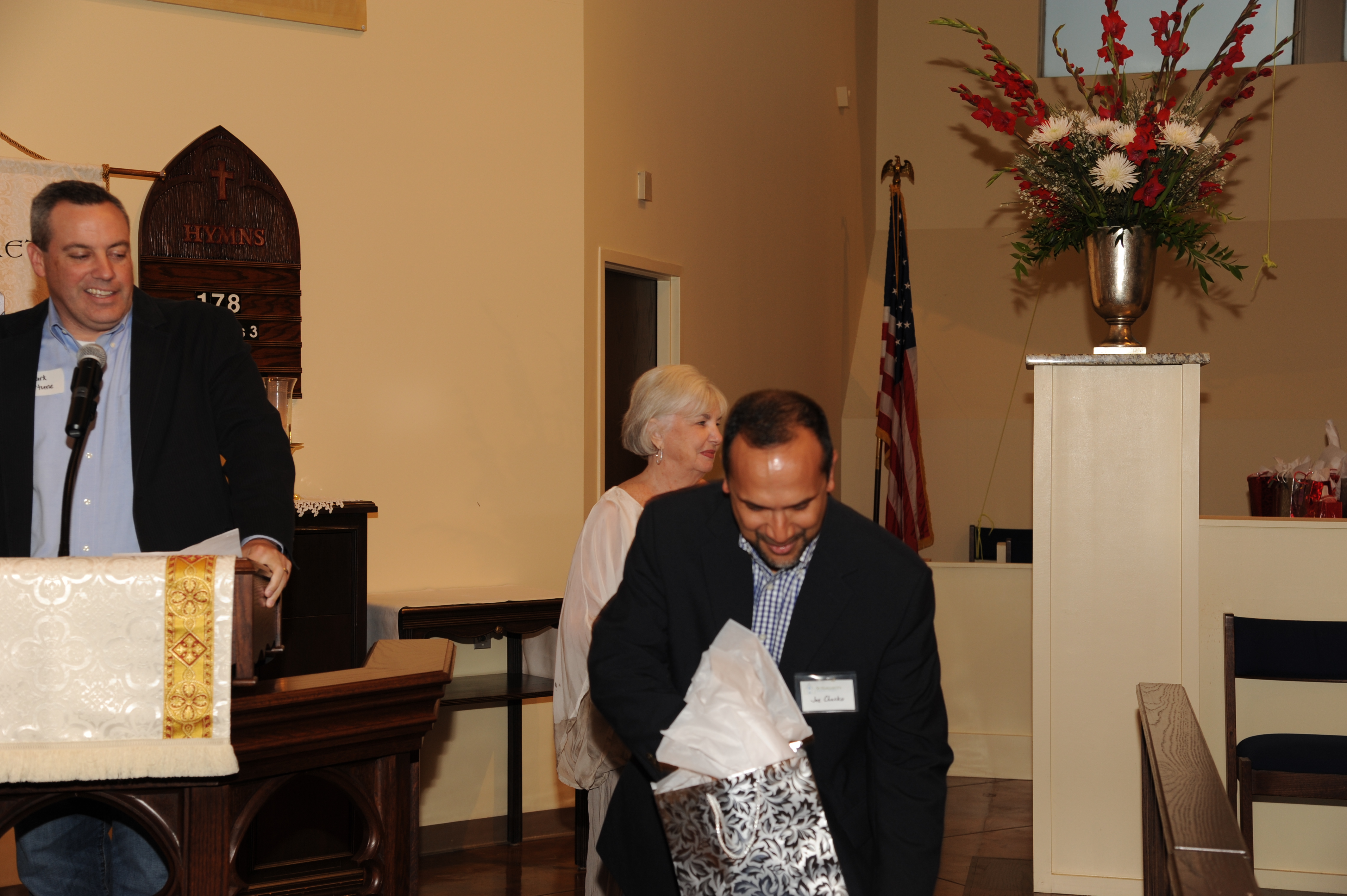 The Very Reverend Dr. Chris Keller, our first priest at St. Margaret's said a few words about the founding of St. Margaret's.
Michael Connery made a presentation about our plans for future growth.
And then…. Mary presided over the unveiling of our magnificent cross that took everyone's breath away.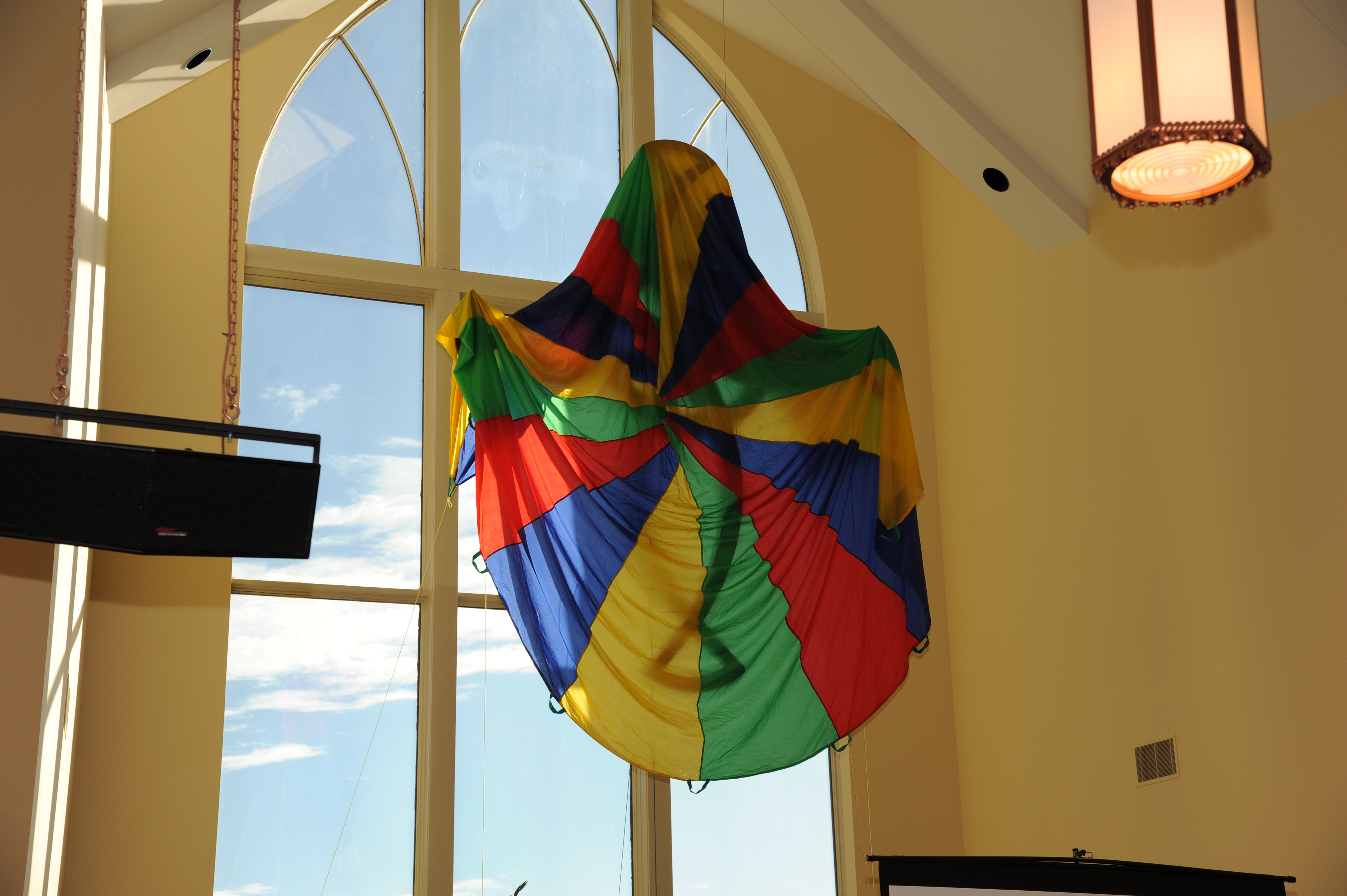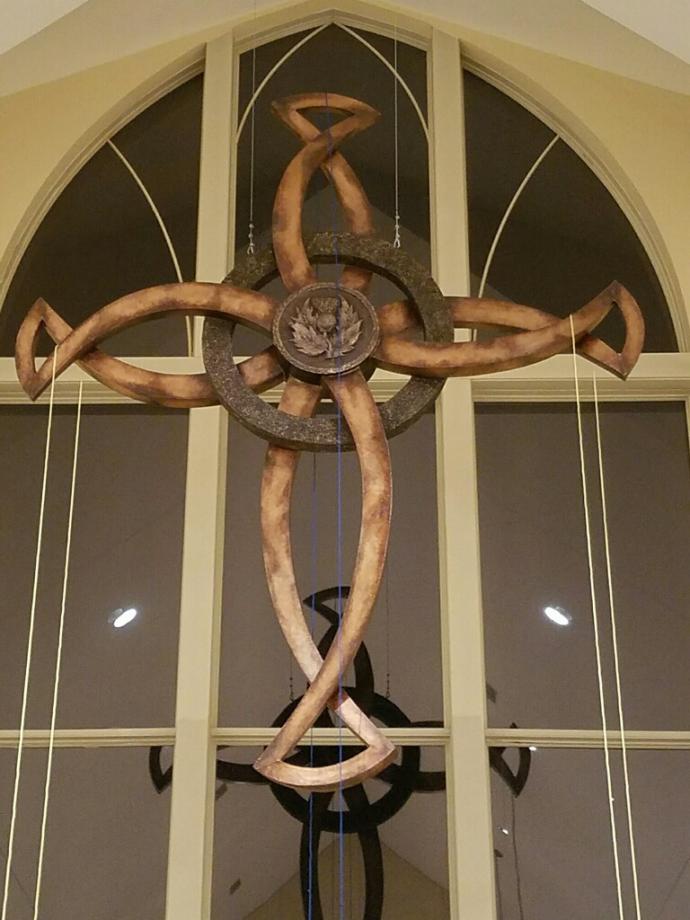 A special thank you goes to our Parish Life Team – Missy Tinnermon, Sharon Beggs, Shay Fortune, Jo Gibbons & Gill Rogers. What a great team! Also, thanks to Ronnie Beggs and the Men's Group who moved all the chairs from the sanctuary for our event, Tom & Jo Gibbons who donated and served champagne, Bernie Jungkind for taking photos.
We will always have a special place in our heart for a very special St. Margaret's 25
th
Anniversary.
back