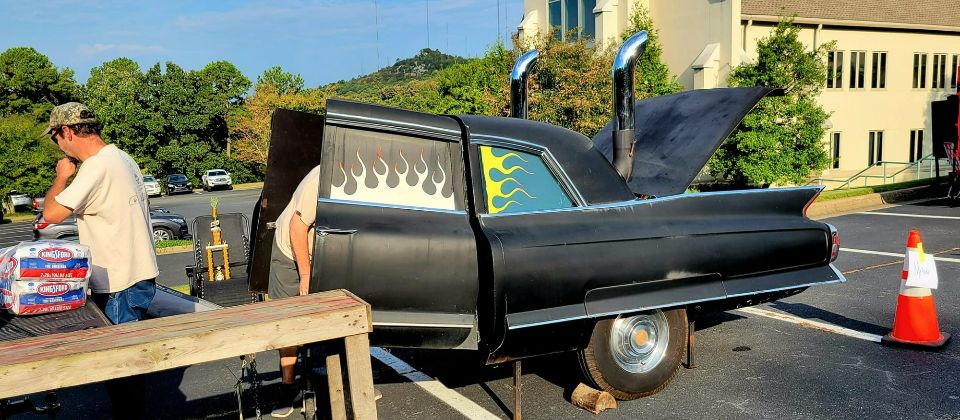 RibFest 2022
by anonymous
on September 28, 2022
Our third annual RibFest was the best RibFest yet! We had 9 cooking teams, 15 vendors, 8 sponsors, dozens of volunteers and about 250 guests. We're grateful to our band, Grifters & Shills, for providing the entertainment, and especially to all the volunteers, sponsors, cooks, and vendors who made it happen. Together, we raised $8,827 for the ministries of St. Margaret's and for the Arkansas Down Syndrome Association.
We had about 10 minutes of rain during the event, but not even that could dampen the spirit of fun shared in community.
This year, four prizes were awarded:
Best Booth was given to Big Sexy Barbecue
Best Team Name was awarded to Silence of the Hams
Best Side Dish went to Grilluminati
And the winner for the Favorite Ribs went to Jimmy's Jerk Chicken and Barbecue
Congratulations to all of our winners!
back