RenewalWorks Blazes an Exciting New Path
by RenewalWorks Team
on June 6, 2018
This year, and in preparation for opening the new Peggy Bosmyer Christian Formation Center, the vestry decided to embark on a process called "RenewalWorks" - a program of Forward Movement. The journey began in March, when the Reverend Mary Vano invited all members to complete a Spiritual Life Inventory to assess the spiritual vitality of the parish. More than 90 people responded to give us a picture of the spiritual state of the parish.
WORKSHOPS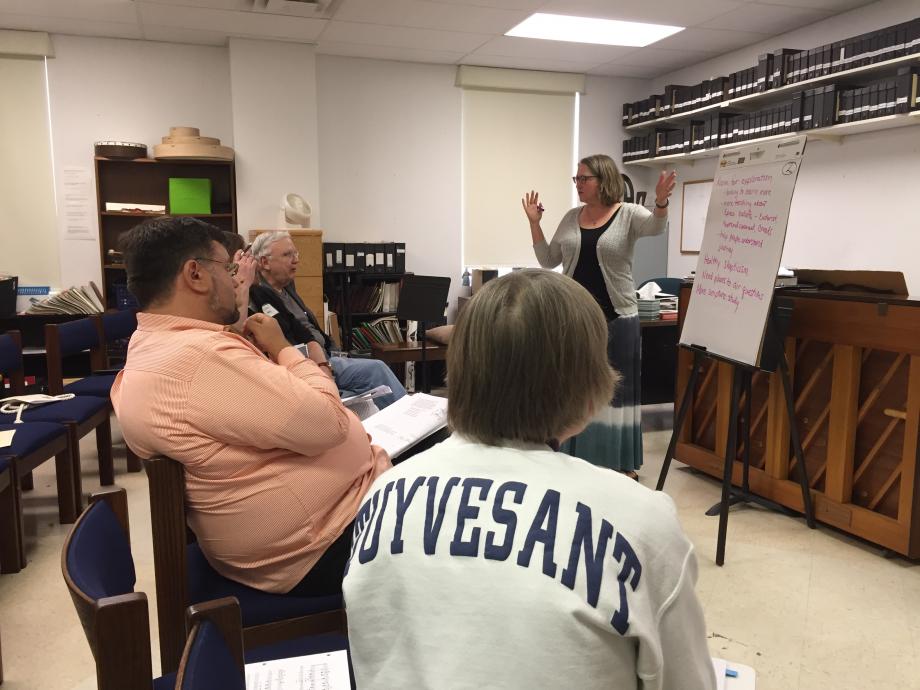 Mark Magie, Krystal Marsh and Leah Dalton, from the Vestry's Mission & Ministry team, recruited 17 members from a diverse cross-section of the parish to meet in four two-hour workshops held in April and May. The RenewalWorks team members included:
| | | |
| --- | --- | --- |
| Vivian Blair | Ken Castleberry | Jamie Castleberry |
| Mathias Brochhausen | Nancy Bullard | Steve Foti |
| Boyd Hutchins | Jo Gibbons | Susan Hiller |
| Annette Murray | Bob Brown | Adam Sullivan |
| Meghan Repp | Matthew Stone | Patti Cowan |
| Shonda Wintroath | Scott Stricker | |
During the sessions, team members explored t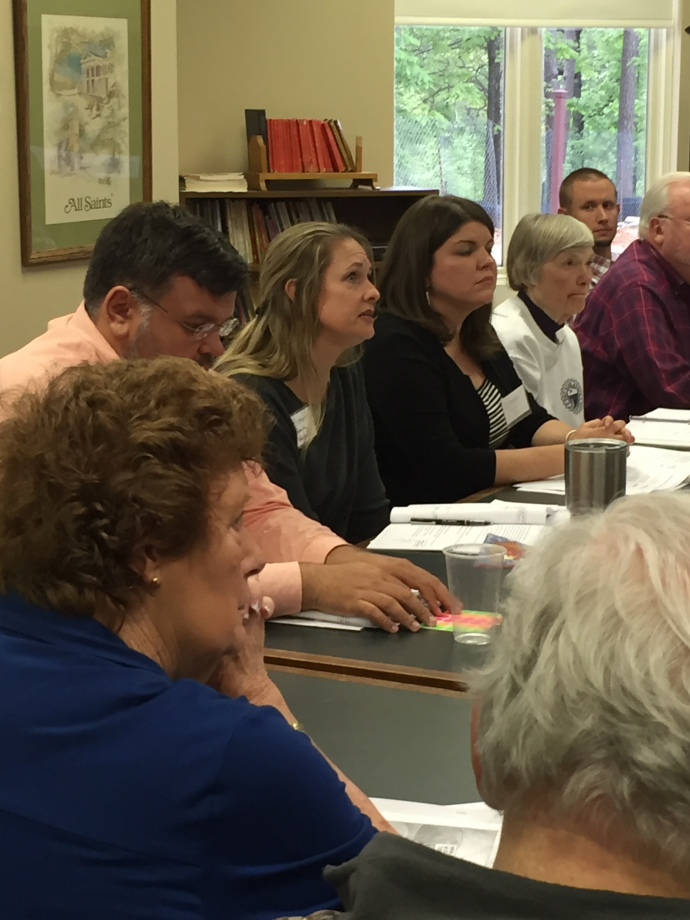 heir own spiritual journeys while studying the RenewalWorks survey, St. Margaret's parish demographic profile and the community demographic profile. The team also explored their Episcopal beliefs and practices and studied how St. Margaret's supports and encourages spiritual growth.
SURVEY RESULTS
The survey revealed that St. Margaret's is much like other Episcopal Churches in almost all areas. We have positive feelings toward our clergy and are very satisfied with our Sunday services. Those responding indicated they are very satisfied with our church's role in their spiritual growth, which may suggest complacency -- there may be opportunities to provide a pathway for deeper spirituality. When placed on a
spiritual continuum
, three-quarters of the respondents identified with
exploring
and
growing
in their relationship with God. Our hope is that parishioners will continue to deepen their relationship with God and move along the spiritual continuum.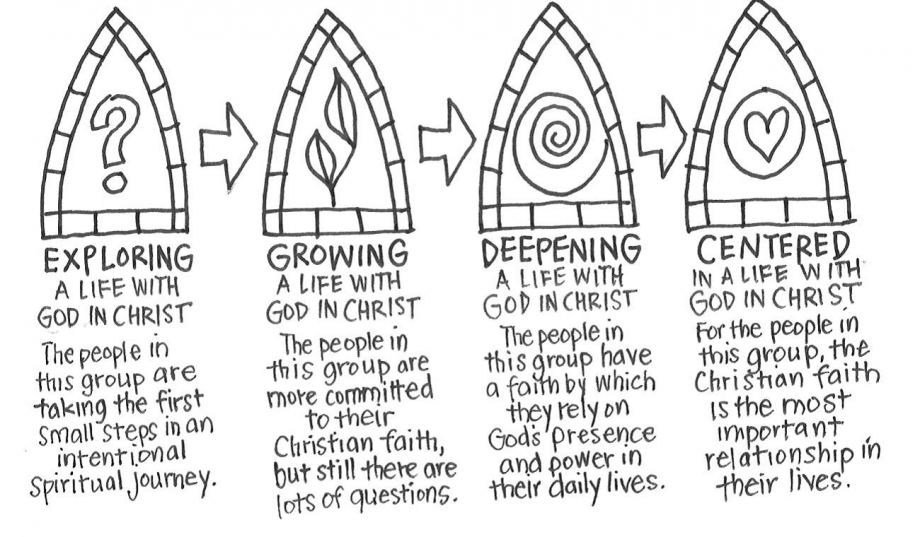 The survey results also point toward catalysts that will help our members grow in discipleship. For St. Margaret's, our greatest opportunities are in the areas of Spiritual Beliefs and Attitudes, and Personal Spiritual Practices. Among the workshop participants, interests gravitated toward reading and understanding the Bible, and using the Book of Common Prayer for communal and individual spiritual growth.
RECOMMENDATIONS
The RenewalWorks workshop team would like to recommend the following next steps as we seek to revitalize our spiritual growth and open the Peggy Bosmyer Christian Formation Center:
Energize the congregation around spiritual growth … we need more cheerleaders! One opportunity is at this year's Annual Parish Retreat where church leaders can help people envision a deeper life with God, and learn about ways that they can move forward in their discipleship journey.
Create a culture of prayer. Just like a family, the community that prays together stays together. Include prayer in every communication and every meeting. Perhaps write a prayer for St. Margaret's that can be included in weekly newsletters and other correspondences.
Offer more opportunities for Morning and Evening Prayer, Daily Office and Compline, led by lay leaders. Use the Columbarium for more activities. Add Book of Common Prayer page numbers to the corresponding passages in the worship bulletin to help familiarize parish members and guests with the BCP.
As we open the three new adult classrooms in the Peggy Bosmyer Christian Formation Center, we recommend offering a selection of Sunday classes that will provide opportunities for growing and deepening faith. Sunday classes should emphasize:
Bible Study
Spiritual practices
Episcopal belief
The building also provides space that should be utilized both for outreach and continued Christian formation throughout the week. With this space, the RenewalWorks team encourages programs that will provide more entry-points into the church, such as Scouts, book clubs, yoga, and support groups, as well as Interfaith Center, House of Prayer, and other groups.
The team encourages the use of social media to minister to parishioners on a daily basis, and to reach a younger, un-churched population in our area.
To showcase the Peggy Bosmyer Christian Formation Center to the community, it was suggested that an open house be held, possibly in conjunction with a picnic. It should be publicized to reach the West Little Rock/Chenal area, and Interfaith communities.
NEXT STEP
The Mission & Ministry team will continue work to develop an action plan to be presented at an upcoming Vestry meeting.
This is a chance for St. Margaret's to focus more clearly on Spiritual Formation, so that we may all grow in our relationship with God. Please stay tuned as more specific plans are developed and programs initiated!
back