Reaffirming our Covenant
by anonymous
on February 3, 2016
When Bishop Larry Benfield arrived at St. Margaret's for his annual visitation last Sunday, he was met by the largest group of confirmands we've had in several years. All were gathered to renew their baptismal covenant, and seek to follow Christ anew.
We congratulate David Repp on his Baptism and Confirmation. Also, Charlotte Alexander (daughter of Pete and Kris), and Charlotte Nanteza (daughter of Charles and Rosemary Lule), were our two youth confirmands. Carl Bayne, Chris Bonsib, and Shonda Wintroath received the Sacrament of Confirmation as adults, and Angie Meek, Annette Murray, Mark Magie, and Mike Wintroath were Received into the Episcopal Church. Mary Wilmuth Reaffirmed her Baptismal Covenant.
It is a blessing to us all to see so many people committing their lives to Christ again. Let us pray for these persons, and continue to support one another in Christian fellowship.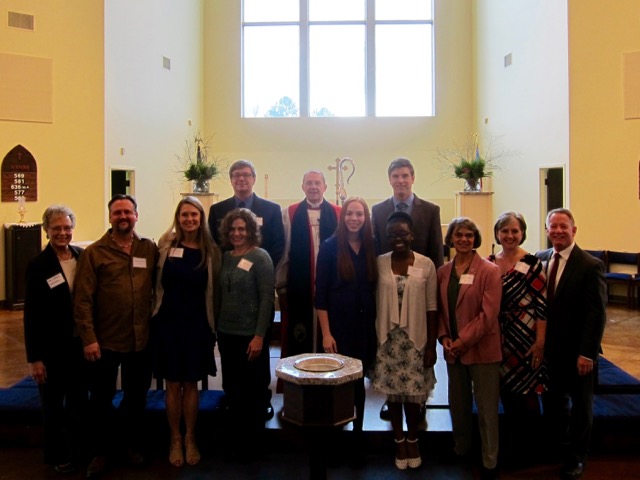 back