Pancakes and the Life of Josh
by Josh Palmer
on March 3, 2016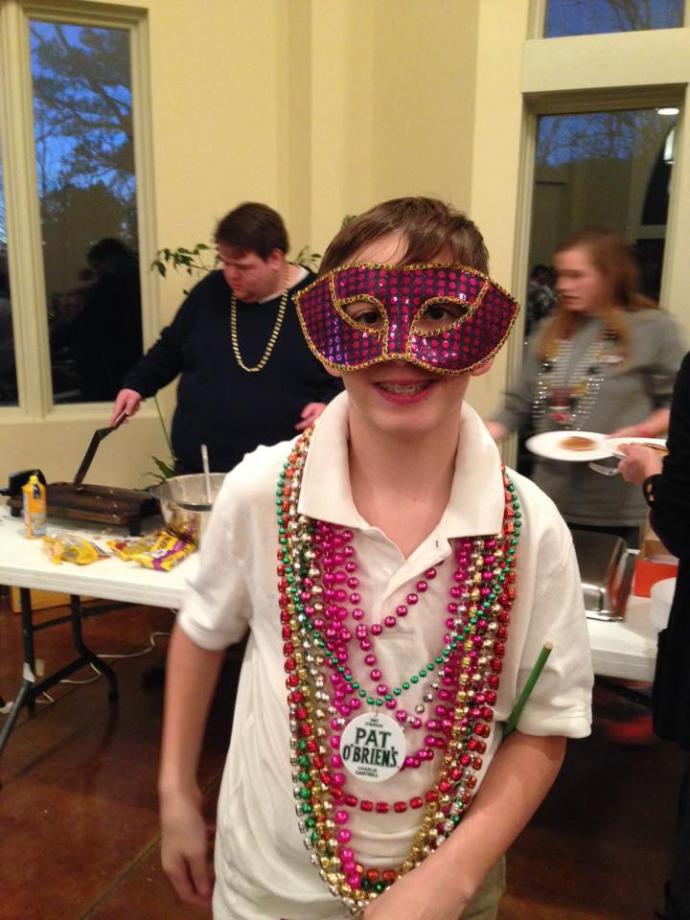 This year, the Episcopal Youth Community hosted its Annual Pancake Supper on Shrove Tuesday. Being new to the Parish, this was also my first Pancake Supper to participate in. There's something special about pancakes that brings out the "Youth" in all of us. I especially enjoyed working with the EYC to make the Pancake Supper the success that it was, earning over $1000 thanks to the generosity of St. Margaret's Church! If you have ever had the chance to work with a group of teenagers, you know that a successful dinner is no easy feat. I would like to thank the EYC for all of the hard work that they put in, not just the EYC members, but all of our parent and adult leaders who made another Pancake Supper possible.
I never imagined that I would take on a leadership roll working with Episcopal Youth. Coming from a Church of Christ background, I didn't know the first thing about the Episcopal Church for most of my life. Thankfully, that changed after I accepted my offer to become a student at Lyon College. Dr. Russell Stinson, Brown Professor of Music and College Organist, happened to have also been the organist at St. Paul's Episcopal Church in Batesville, AR. Dr. Stinson offered me a position in the choir at St. Paul's shortly after my audition for a choral scholarship at the college. The following August my journey in the Episcopal tradition began. I, like so many others before me, found something in the liturgy that spoke to me in ways that I hadn't experienced before in my short 18 years. So naturally, when Fr. John Drymon called me to let me know that a position as Youth Leader had opened at the Parish, I jumped at the chance to broaden my experience.
Broadened indeed was my experience in the following years! I dove headfirst into a very memorable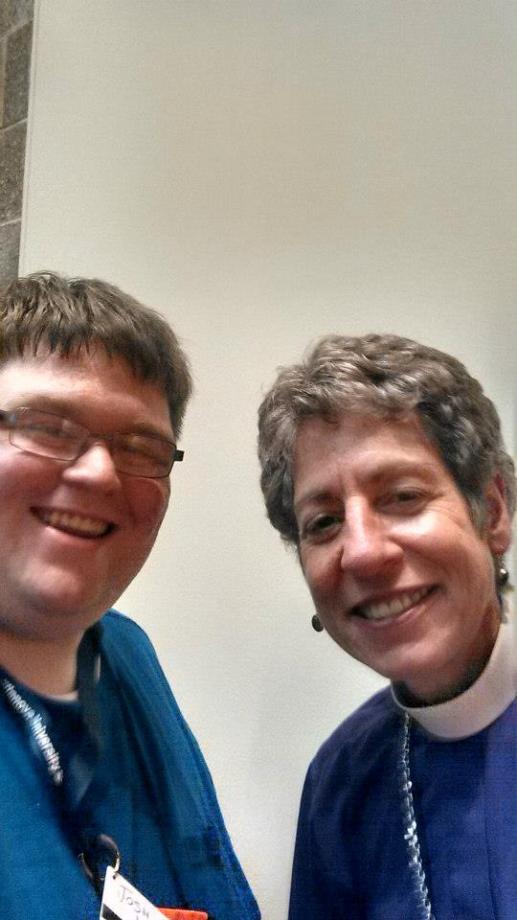 summer at Camp Mitchell as a counselor in 2012. My summer at Camp Mitchell solidified my religious beliefs to be the beliefs of an Episcopalian, and I, along with my wife Brandi, was confirmed the following September. Working with youth in the Episcopal Church has been a blessing and has allowed me to meet a lot of wonderful people. I even was able to get a "selfie" with the then Presiding Bishop, the Most Rev. Katharine Jefferts-Schori at the Episcopal Youth Event at Villanova Univeristy.
Serving our youth has become a call that I've happily answered, and will continue to answer. I've greatly enjoyed my experience with the EYC at St. Margaret's, and am continuously surprised by our youth's quick wit, their sagacious attitudes, and open hearts. I am constantly learning from them, probably more than they are learning from me. I can't wait to see where we go in the months and years to come!
back