Our Sacred Path and Labyrinth is Open
by Rev Stephanie Fox
on October 24, 2018
Adventures in Prayer
The Arkansas House
of Prayer and St. Margaret's are proud to share our new Sacred Path and Labyrinth with the community.
What is a labyrinth? It is a place to slow down, walk and pray. It gives you the freedom to walk around while focusing your mind on God. Labyrinths can help you connect with God and the beauty of creation.
Photos by Mike Wintroath
The first labyrinth used in a Christian context dates back to 324 AD in the Basilica of St. Reparatus in Algeria. In C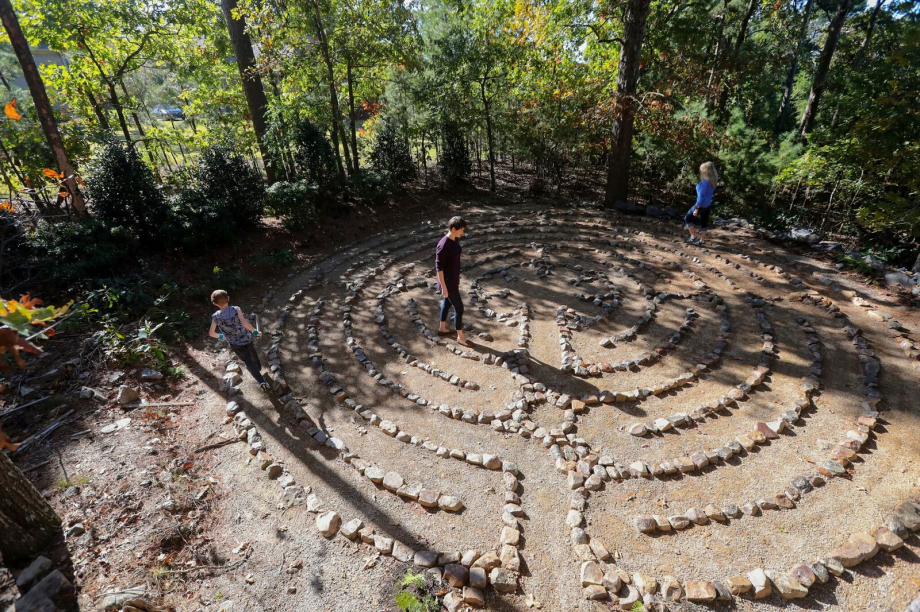 hristian usage, the purpose of the labyrinth is personal and spiritual transformation.
One way to pray a labyrinth is to worship and praise God as you walk to the center, then intercede for people and concerns as you walk back to the outside. Many faith traditions encourage people to use labyrinths as a part of their devotional practices.
We invite you to walk the labyrinth and pray. We hope that it helps you relax and concentrate on God.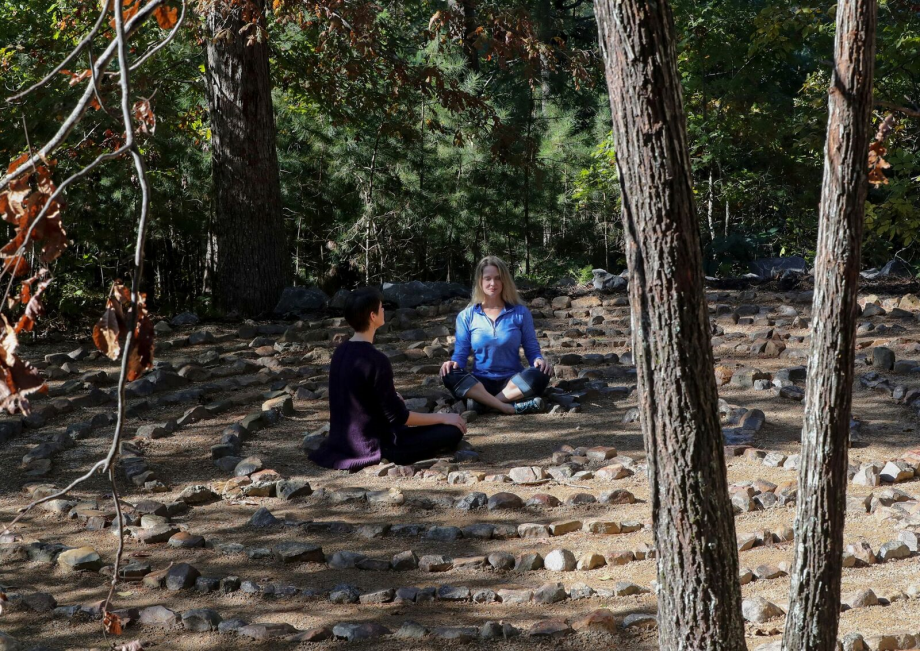 Labyrinths have a long history. They have been found at entrances to ancient sacred sites all around the world. The earliest rock carvings 4,000 years ago included labyrinths. They have been found in art work, pottery, coins, and drawings around the world: India, East Afghanistan, early Rome, Ukraine, Iceland, Crete, Egypt, Sumatra, and even in Arizona.
The Hopi Indians of North A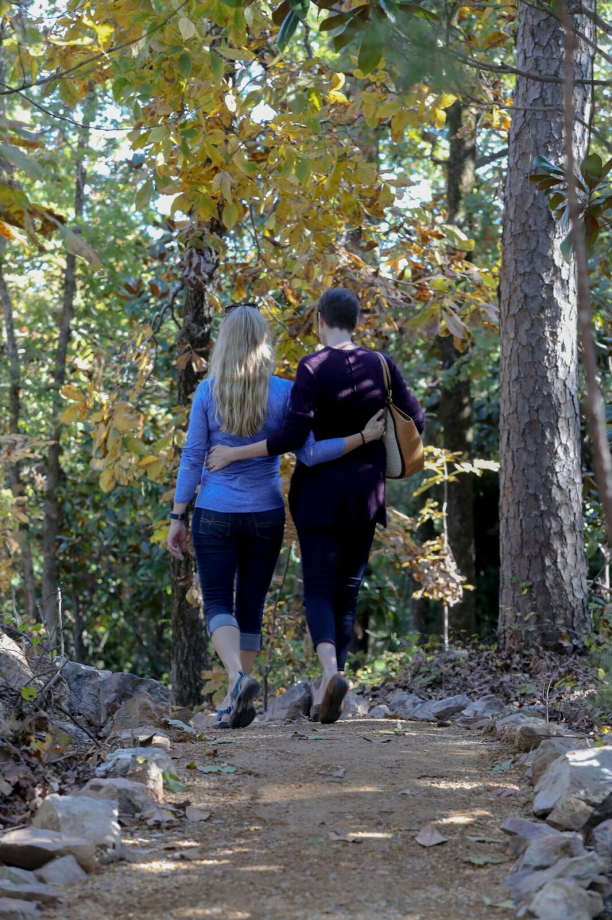 merica had a symbol for Mother Earth known today as the "Classical Seven-Path Labyrinth" Our labyrinth also has a seven circle design.
Unlike mazes, labyrinths don't have dead ends. Labyrinths contain a single walking path to the center and then back out again with many turns.
It is with gratitude that I thank everyone who has been involved in making this vision of the Sacred Path and Labyrinth a reality.
Please share this gift of space and nature with friends and neighbors. It is truly a gift to the community.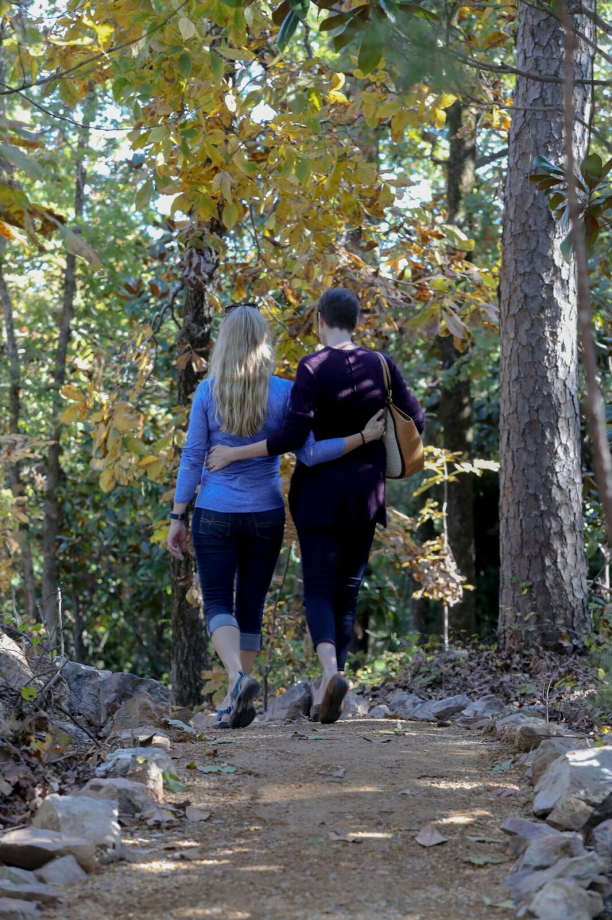 back