Our Master of Music
by anonymous
on May 2, 2018
One might think that being a lecturer and staff accompanist at Ouchita Baptist University, as well as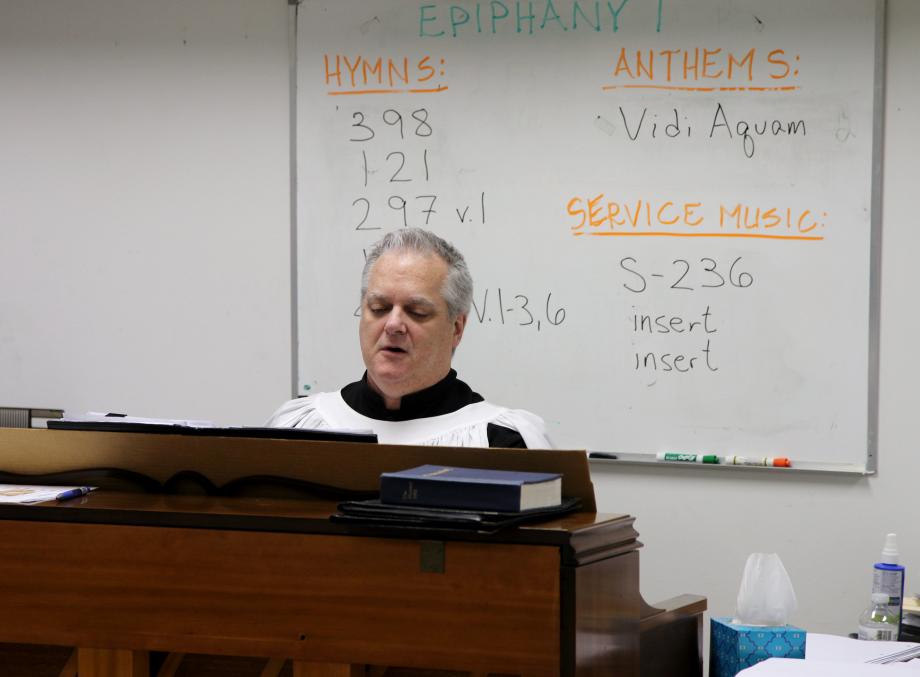 Director of Music Ministries for St. Margaret's, would be enough to keep any talented person plenty busy. But John Alec Briggs is more than a talented musician and music educator… he's also someone who loves to learn and continue to grow in his chosen vocation.
This month, John will receive a Master's in Voice Pedagogy from Westminster Choir College. John has spent the last several years working toward this degree in the art and science of voice teaching, and is finishing up his thesis now.
Not one to rest on his laurels, John was also recently accepted into the program for Doctor of Education in College Music Teaching at Columbia University. This will also be a degree that John can achieve online and in the summers while balancing his ministry at St. Margaret's and his work for OBU. We're grateful to benefit from John's passion for music and his love of worship.
If you'd like to grow musically too, the St. Margaret's choir is a great place to learn and serve. Contact John at
jbriggs@stmargaretschurch.org
back