Ordination to the Priesthood
by anonymous
on October 6, 2016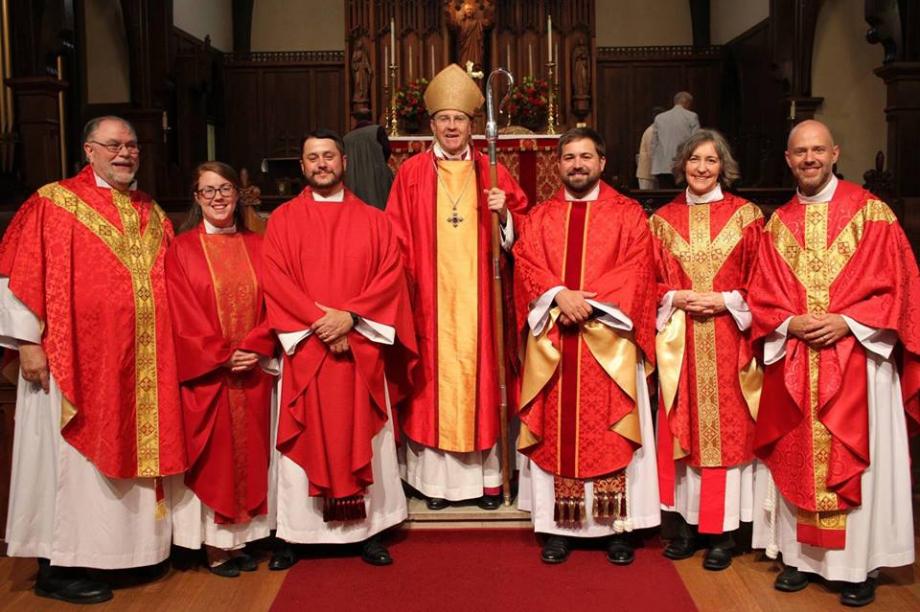 On October 1, six new priests were ordained in the Diocese of Arkansas. Among the six were two who are familiar to the community of St. Margaret's: Ragan Sutterfield, our curate, and Jay Bruno, a longtime member sponsored for ordination by this parish.
It was an elaborate service featuring music performed by member of choirs from across the diocese, including St. Margaret's. Our rector, The Rev. Mary Vano served as a presenter for both Jay and Ragan, a key canonical step in the process of ordination.
Bishop Benfield preached a challenging sermon at the service charging these new priests to be like innovative bakers who take the ancient elements of the faith and yet reimagine them into new recipes for our time.
It was a truly historic day in the diocese with this many new priests being added to the ranks of Arkansas' clergy. This is a hopeful sign for the future of our faith in this time and place.
back