New Vestry Members for a New Year
by Rod Toulson
on January 30, 2014
On Sunday, January 26, at St. Margaret's annual parish meeting, 3 of our fellow parishioners were elected to serve 3 year terms on our vestry. They are Beth Echols, Erica Braswell and John Allison. At the end of the meeting I took the opportunity to speak to each of the newly elected to find out their reaction, expectations, and concerns about becoming members of the vestry. Following are some of their thoughts:
Beth Echols: "As a vestry member, I expect to work collaboratively towards the continued growth of St. Margaret's while maintaining the warmth and accessibility that makes our church unique."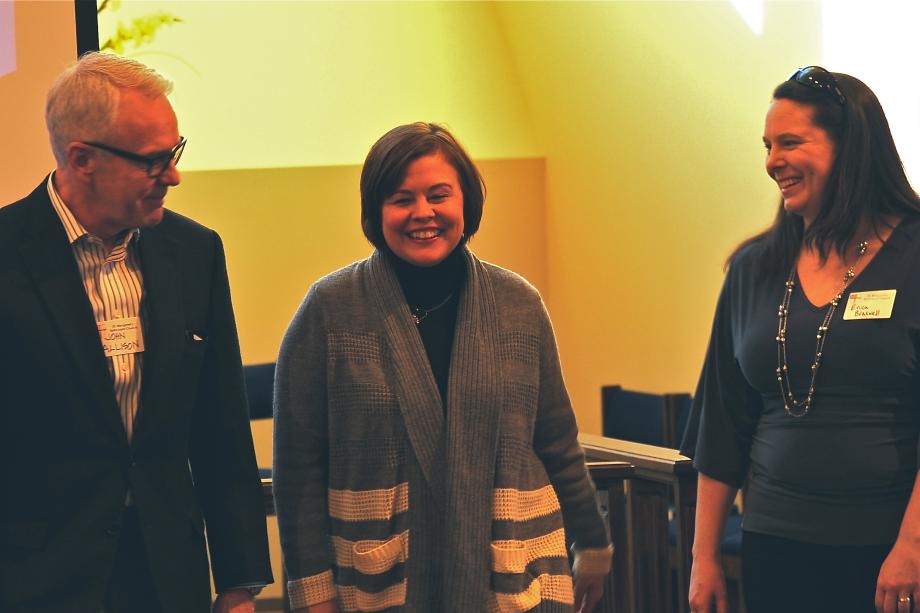 Erica Braswell: "First, I feel honored to have been asked to serve in this way. To me, being on vestry means the opportunity to give back. St. Margaret's has provided me a place to heal, a place to worship, a place to raise my children in a Christian faith, a place of acceptance, and a place full of family providing unconditional love and support to its members. By being a member of vestry, I see the opportunity to nurture this church family, to lay roots for the next generation, and to return a portion of the gifts the St. Margaret's community has freely bestowed on me."
John Allison: "I keep thinking how St. Margaret's needs more members. I already worry that there seem to be so few to accomplish so much (work and financial), and that they might burn out. The same can be said of our clergy! I intend to do something I never have, and actively seek new members. I'm looking forward to being on the vestry with so many interesting and bright people."
As I'm sure you can see by these brief comments, these 3 new vestry members are going to make great additions to an already talented and committed group.
Read more Celebrations:
Faithful Stewardship Results in Strong Budget
Confirming our Faith
back