New Transitional Deacons
by The Rev. Mary Vano
on March 31, 2016
On March 19th, the Episcopal Diocese of Arkansas ordained six new "transitional" deacons. All six anticipate being ordained to the priesthood in approximately six months. Three of them are completing Master of Divinity degrees in seminary. Three of them comprise our first class of "Iona" - our local training program for priests and deacons. Among them were our own Jay Bruno and Ragan Sutterfield.
Jay Bruno is a life-long Episcopalian, and a long-time member of St. Margaret's. He has served the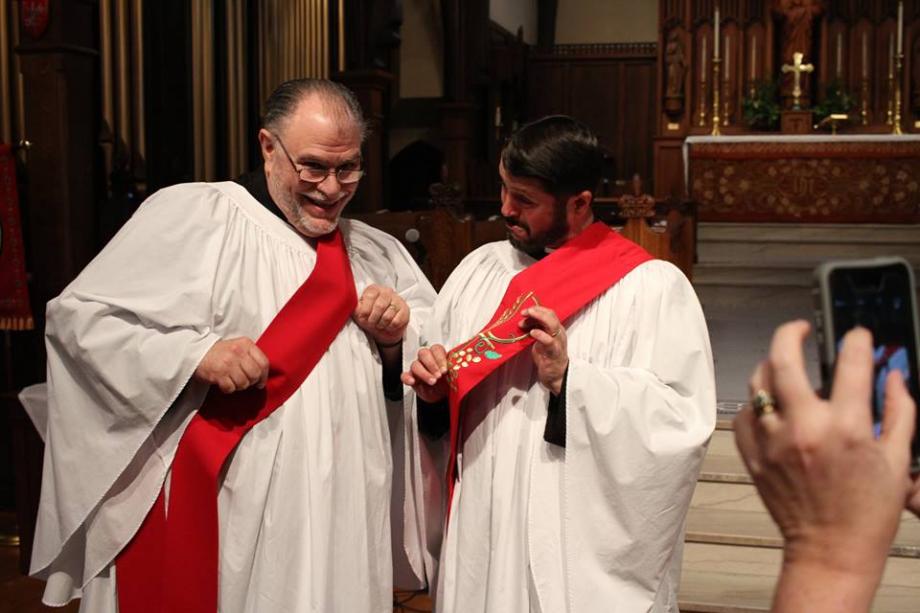 church in many ways over the years. He first felt God's call to priesthood as a young man, but his aspirations to be ordained were set aside when he needed to take over his family business. Now, Jay will be able to serve a particular need in Arkansas: keeping his full-time job, on weekends he'll serve the small congregation in Hope, Arkansas, which cannot afford to hire a full-time ordained leader. His pastoral and sacramental leadership there will be a tremendous gift to that small community.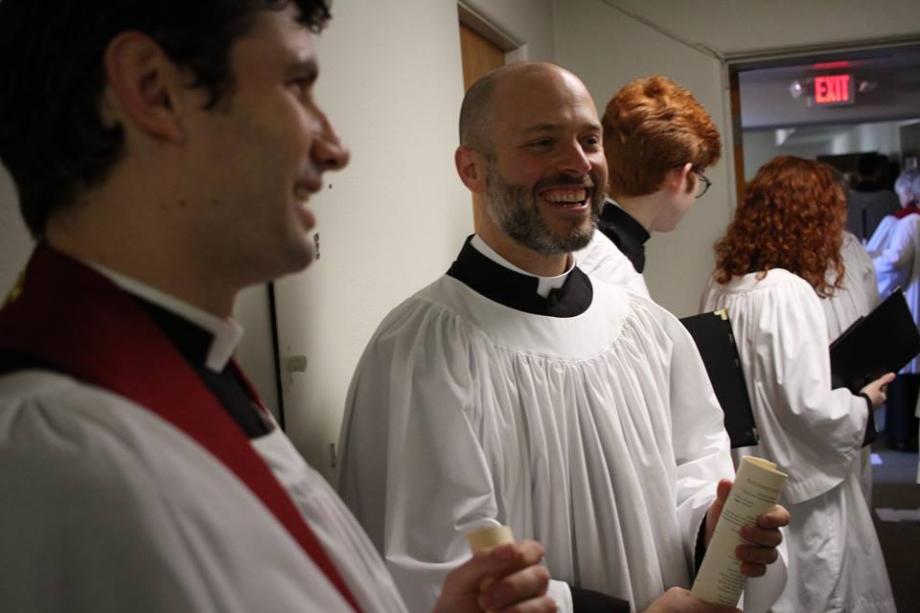 Ragan Sutterfield is originally from the Little Rock and Morrilton areas. As an adult, he joined St. Michael's Episcopal Church and became an Episcopalian there. Ultimately, he discerned a call to priesthood, and went to Virginia Theological Seminary with his wife, Emily. The Sutterfields have two young daughters - Lily and Lucia. Ragan is also the author of a couple of books and numerous articles. On July 1st, he will join the staff of St. Margaret's is our curate - meaning that he will be an assisting priest, and receive mentorship for his first two years after seminary. We look forward to welcoming Ragan.
It was a privilege to be a part of the ordinations of so many faithful servants. It is a sign of the health of this diocese that we are raising up leaders in the Church to serve in a variety of ways. And, it is a blessing to St. Margaret's to be a part of their call. May God grant us all the grace to serve with such gratitude and devotion.
back