Mom: A Celebration of Judy Cumming
by Chad Cumming, Jr.
on May 29, 2014
MOM
A Prayer For Church Musicians and Artists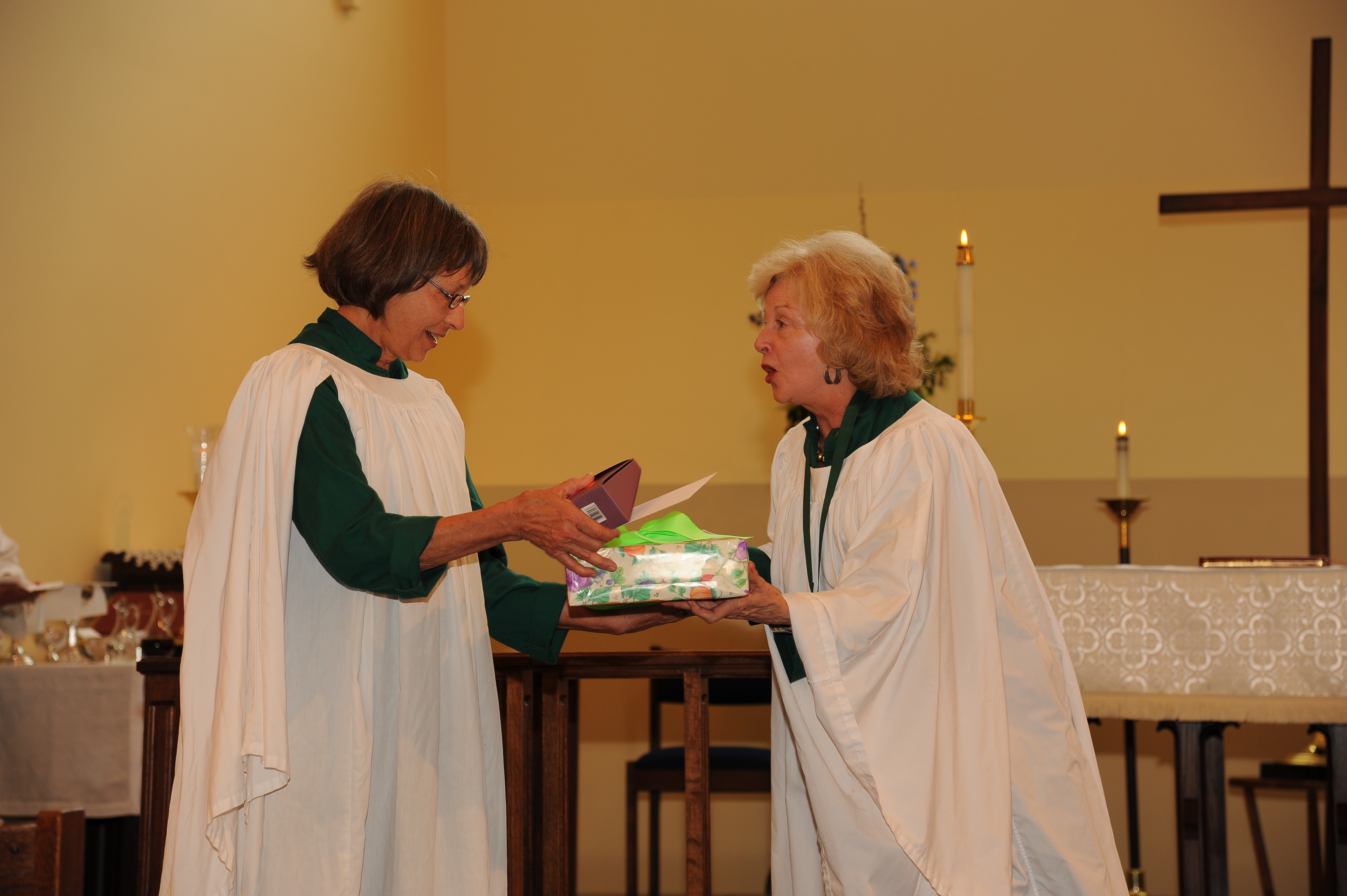 O God, whom saints and angels delight to worship in
heaven: Be ever present with your servants who seek through
art and music to perfect the praises offered by your people on
earth; and grant to them even now glimpses of your beauty,and make them worthy at length to behold it unveiled for
evermore; through Jesus Christ our Lord. Amen.
It should come as no surprise to anyone that my earliest memories of Mom involve both music and animals. The arrangement of those things in our family growing up might surprise you, however.
When people speak of Mom and music, I will readily agree that music is one area that the Lord blessed her with strong abilities. Being a good steward of those gifts, she nurtured her skills and built a long career seeking to perfect the praises of our parish through music. She worked hard throughout the years to bring beautiful and original music to our worship. (Honestly, how many Episcopal church
musicians do you know who could bring Buddhist temple bells and Aborigine rain sticks into our service and make it beautiful?) But, in our household anyway, music was Mom's job.
If you are to ask what Mom is passionate about, where Mom sees the face of God, it is animals of course. We grew up in a menagerie, one that almost certainly violated city ordinances. One need only look at the Prayers and Liturgies for Animals she helped craft to understand Mom's theology. She recognizes that we find God among His creatures: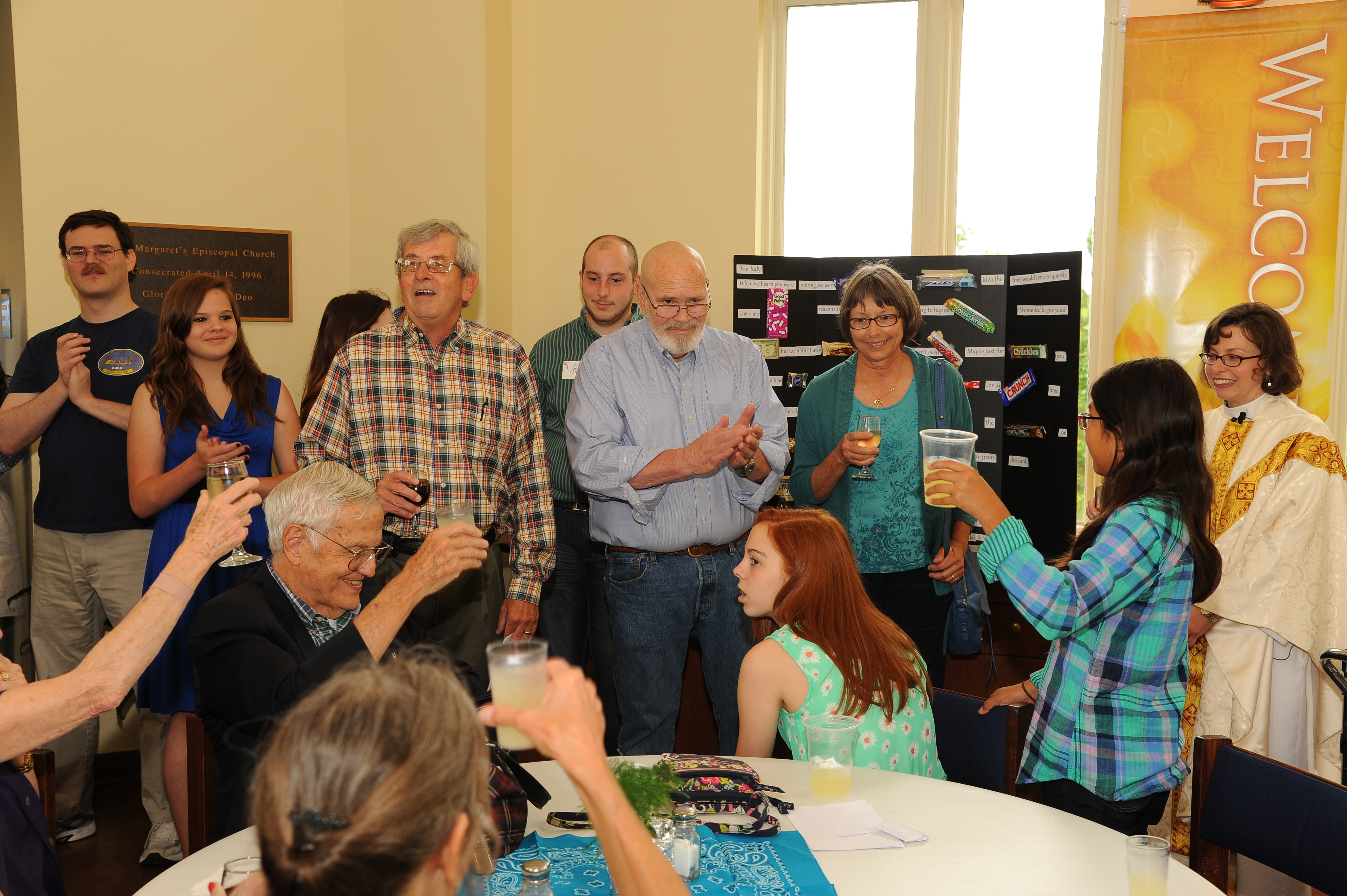 O God, we thank you for making the animals to brighten our lives. Help us to save them from danger as Noah did. Help us to love them and care for them as St. Francis did. And when we see the animals that you have made, help us to remember that you are holy and worthy of praise. In the name of the Father (who thought up the giraffe and the zebra) and of the Son (who was named after the beautiful white Lamb) and the Holy Spirit (who came to us as a Dove). Amen.

And that, of course, is the key to understanding what it was like growing up with Mom. She has a very Celtic view of God: She does not separate the earthly from the divine; they are woven together and merely waiting for you recognize that fact. When worship is your mom's vocation and even the smallest creatures are holy, you're taught to constantly recognize God's face in all things and that worship never ends. Whether she was teaching us to sing in harmony at her piano, or to carefully take spiders outside rather than step on them, or to see that a cypress tree is as magnificent as any art, Mom was teaching us that celebrating God's creation is how to best perfect our praises in all things and in all ways.
And now, people ask me what Mom is going to do with herself. She will spend most of her days up to her elbows in soil and singing to her horses. We will get to sit and sing together as a family at church, which will be a real treat. (Christmas Day and Holy Week will be downright relaxing for her!) What I hope to relish, however, is watching her teach her grandchildren what she taught us: how to catch glimpses of God's beauty in all of God's earth and all of His creatures.
Read more about our
Celebrations
:
A Fine Feast for All
St. Margaret's Responds to Tornado
back