"Man-Food" with the Mayor
by Michael Connery
on July 30, 2015
We had a great Men's Group quarterly meeting on June 16
th
that was attended by about 25 guys. As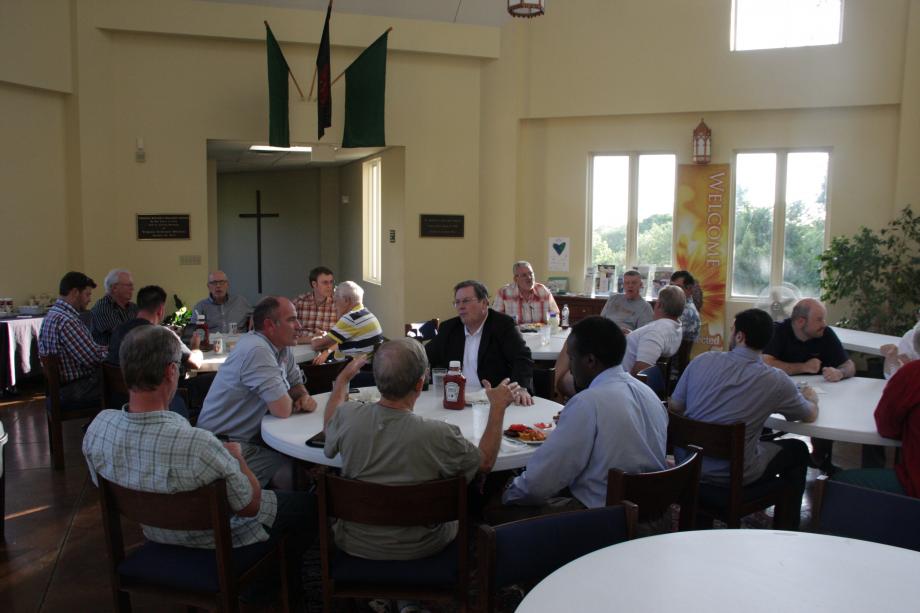 you would expect, "man-food" was involved, with sausage cheeseburgers, fries, onion rings and strawberry shortcake for dessert. We were honored (pun intended) that Little Rock Mayor, Mark Stodola could join us. The Mayor spoke to a few current issues in Little Rock:
The shortage of law enforcement officers and officers that make Little Rock their home
His concerns regarding the high rates of criminal recidivism and how to break that unfortunate cycle
The city's ongoing abilities to fund road improvements and, on a lighter note,
What his office is doing to bring in the entertainment industry
The Mayor had just returned from a weekend business trip and seemed to be fighting off an illness. I was struck by his passion for his work and the city he serves, but it was also remarkable the physical toll his work seemed to take. I know many of us tend to look at our public officials through "party-colored" glasses, but I'm reminded that there really are good people, who try to serve and I'm glad they are in our Sunday prayers.
Read more about our
Celebrations:
Keep us Silly, Keep us Somber
General Convention Highlights
back