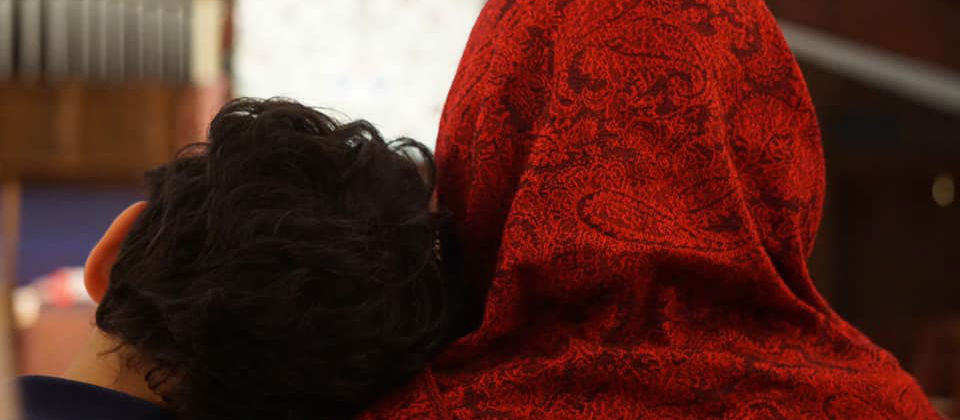 Love Thy Neighbor: Sound and Spirit
by anonymous
on October 3, 2019
Now in its ninth year, "Love Thy Neighbor" had its biggest crowd yet for an evening of interfaith prayer and
celebration of peace. Focusing on "Sound and Spirit," our prayer began with a time to listen to the sacred sounds of various faith traditions, including the Jewish shofar, Christian sanctus bells, and the sung chants from Hindu and Muslim practice. We also heard from a special guest speaker Shahkh Muhammad Ninowy, who is a Syrian-born American Islamic scholar, theologian, and medical doctor. The local River City Men's Chorus offered two inspiring performances, and Dr. Ysaye Barnwell had us all standing, singing, and making harmony together. Afterward, hundreds of people stayed for an interfaith food festival, eating together and making new friends.
Love Thy Neighbor began as an interfaith service on the grounds of the Arkansas House of Prayer on the 10th Anniversary of September 11. It is jointly sponsored by the House of Prayer and the Interfaith Center of the Institute for Theological Studies at St. Margaret's. It has grown steadily each year, first into the St. Margaret's sanctuary, and then to St. Mark's Episcopal Church. This year, the crowd filled the pews and the parish hall at St. Mark's.
Participants leave "Love Thy Neighbor" with a great sense of hope for the
future. This is truly one of the best things we can do to promote peace in the world.
back