Let the Little Children Come to Me
by Rosemary Siegfried
on September 29, 2015
Since the beginning of summer, St. Margaret's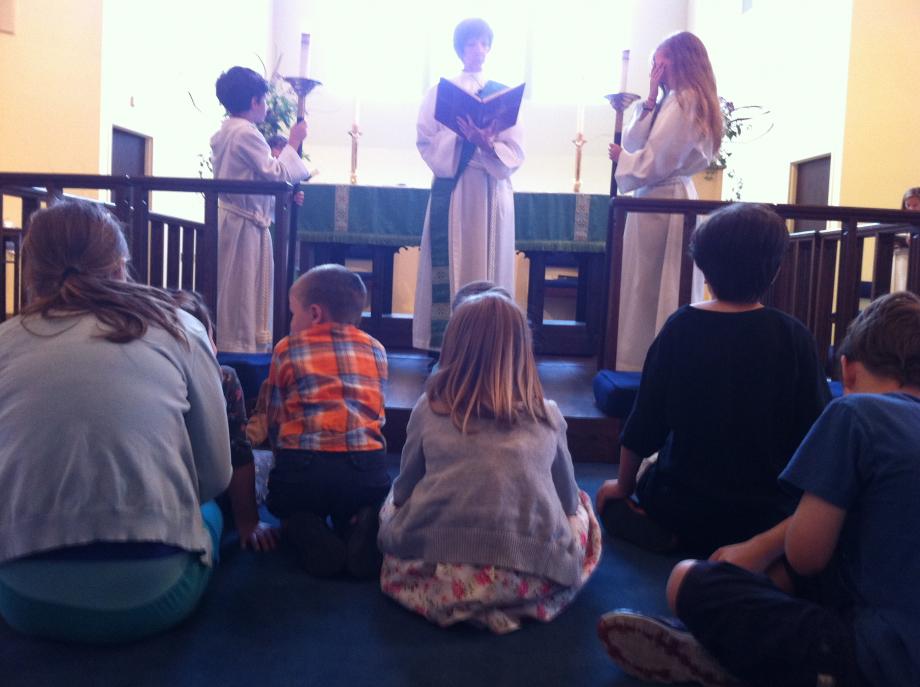 has incorporated a Children's Chapel as part of the Sunday service. You have seen the children come to the Altar to hear the Gospel - sitting on the floor, holding on to sibling's hands, sometimes nudging each other – one leader at the helm and the other at the rear – and then all head downstairs for a review of the Gospel and a time for them to share what they think the reading means to them.
There are 14 adult volunteers and one teen at this time. Here's what some of the leaders had to say about their time with the children: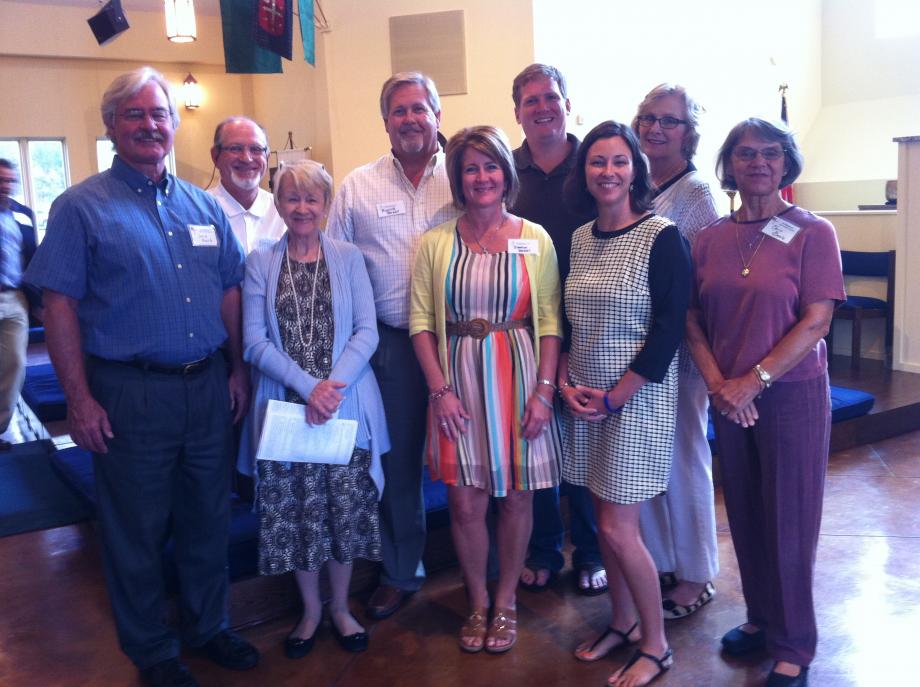 "Best part of this is I get to reflect on what the Gospel means to me."
"I get everything out of Children's Chapel, I mean I don't do it for the kids, I do it for me (humor inserted). When leading the chapel, reading the text, and then listening to their responses; I get, for just a moment, to feel the child like innocence of our faith. Children are lucky enough to experience this innocence daily, I am lucky enough to experience it every 4-6 weeks."
"Preparing to teach children allows me to reflect on God's word from the unique perspective of a child's loving mind."
"I love to hear their thoughts on what these Gospel stories mean to them and I am amazed at the friendships and support these children give to each other."
And what do the children think of Children's Chapel?
"
I like that we pray – I like everything about it – I like that I can help with the lesson – I like it when the leader brings a snack – I like the short amount of time that I can meditate – I like the stuff you can see and touch in the classroom – I like that I can stretch out on the floor and wiggle."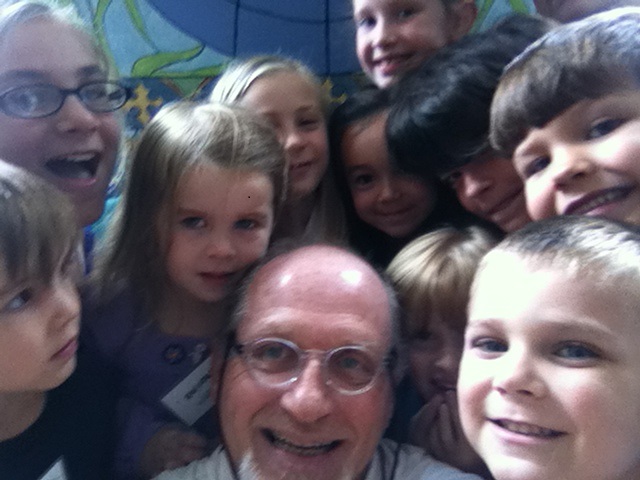 back