Interfaith Friendship Camp a Success
by Krystal Marsh
on July 28, 2016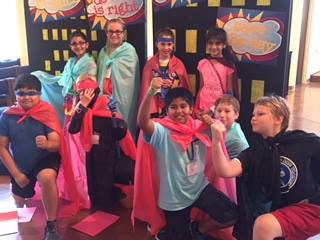 I worked with many others in the interfaith community to put together and plan the week long camp that was hosted by St. Margaret's in July called Friendship Camp of Central Arkansas. The camp was for rising 3
rd
-5
th
graders of all faiths to come and learn more about their faith as well as their neighbor's faith. I got to experience the camp as both staff member and parent as two of my children attended.
The week went by too fast, but the memories made by the campers will last a lifetime. Each day was started with curriculum classes on each faith, break for lunch, and then the 2
nd
half of the day held art, music, and science class, along with group building activities, and community projects.
The campers were taught by faith leaders representing their own faith, which included Christianity, Islam, Judaism, and the Bahá'í faith. Campers got to see many different types of prayer, including meditation in the House of Prayer led by Rev. Susan Sims-Smith. For community service projects the campers assembled crayon packs for Arkansas Children's Hospital, donated stuffed animals for the Little Rock Police Department, made trail mix snacks that were donated to Our House shelter, and made coupon books that campers would use in helping around the house.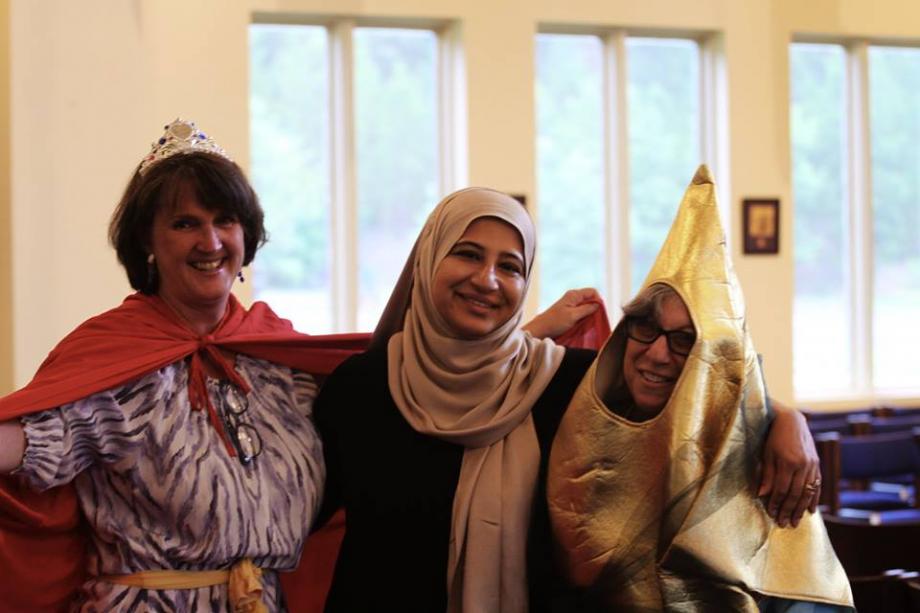 The vision of the camp was for children to come learn more about their own faith, learn something new about another faith, and make friendships and good memories while there. I can say we fully succeeded in our mission. The children laughed and prayed together, shared thoughts, experiences, and feelings together for that week, and it was refreshing to my soul to see our future citizens getting along so well while growing in faith and love. The plan is that the camp will continue each year and be hosted by different sponsoring faith centers. Thank you St. Margaret's for hosting this year and providing volunteers!
back