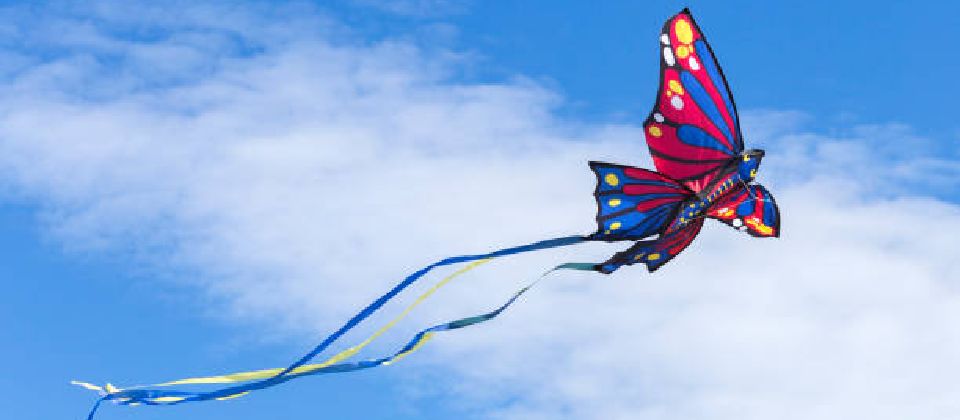 Hope is Alive Here! Afghan Placement and Assistance Ministry
by Jan Thames
on April 6, 2022
St. Margaret's
Afghan Placement and Assistance Ministry
Hope is alive here!
"I dream that my son will grow up to be a good person, a free person…I dream that flowers will bloom in the streets again and kites will fly in the skies."
(Hassan) Khaled Hosseini, The Kite Runner*
Kite flying is more than a pastime in Afghanistan; it is a cultural obsession. It is a way for the people of this country to express national and personal pride, along with its history and independence. Kite flying is a source of hope and fraternity; it signifies freedom, desire, and aspiration. Over the past five months, the Afghan family St. Margaret's is sponsoring—along with our partner St. Michael's—has increasingly shared their hopes, desires, and aspirations as they transition to a new life of freedom in the United States. Volunteers with the APA ministry have also been privileged to witness and experience the Afghan cultural characteristics of resilience, stoicism, independence, honor, family, and hospitality.
At this stage in their resettlement process, the family--guided through the APA ministry—continues to make significant progress towards attaining self-sufficiency:
They have learned how to shop for groceries, household and other personal needs, and how to use benefit cards for purchasing such items;

They are participating in more intensive ESL (English Second Language) classes, and can now write their names, and are signing checks, legal documents, and forms;

The father is employed full-time; as such, he is now contributing to the support of his family. He has also passed the written portion of the Arkansas driver's license test, and is preparing for the driving portion of the exam with the help of APA volunteers;

The school-aged children are attending public school, and are engaged in a number of activities that promote cultural assimilation;

The desire of our sponsored family and their extended family, sponsored by Trinity Episcopal Cathedral, to live together has recently become a reality. Trinity's Vestry approved a request to allow both families to live together for a six-month period, beginning in April. This arrangement is one that both families have desired since their arrival in Little Rock, and no doubt, fills them with hope and optimism. This move also provide the opportunity for both families to make additional progress towards self-sufficiency in that they will be paying rent, making financial management decisions, and becoming more responsible for handling activities of daily living.
Kite flying also provides a metaphor for our Afghan resettlement ministry; anyone who has flown kites knows they don't typically go up in a straight line, but rather meander left and right, up and down, and often even make loop-de-loops in the sky. In other words, with growth and change, we have also had to "pivot" or make modifications in how services are delivered, and developed new ways of serving as the guiding "strings" in assisting our new neighbors as they transition. We have also learned that we cannot "fly" alone, and have increased our collaborative efforts in serving both families through working with APA team members from Trinity and Congregation B'nai Israel, coordination with other entities, such as Our House, Literacy Action of Central Arkansas (LACA), the Interfaith Center, and various governmental units.
The metaphor of "wind" is a frequent one in the Bible, revealing the Spirit of God as omnipresent and invisible, making His presence known by the effects of His action. Just as we know that the wind is present when the kite soars upward, we know that the Holy Spirit is active and at work. Thanks be to God, and thanks be to each of you who are directly involved in this ministry and for those of you who continue to support its work through your prayers, donations, and acts of kindness.
May the God of hope fill us with all joy and peace
in believing through the power of the Holy Spirit. Romans 15:13
*Afghanistan's kite-flying culture was made famous by best-selling Afghan author Khaled Hosseini, whose 2003 novel The Kite Runner became a global bestseller, followed by the 2007 release of the film version of the same name. Kite flying was banned during the Taliban's repressive 1996-2001 regime, although kite flying soared in popularity in Afghanistan over the next 20 years following the U.S.-led occupation. However, with the withdrawal of U.S. troops in late August, 2021, the Taliban insurgent regime has re-instituted its ban on kite flying in Afghanistan
on the grounds it is "un-Islamic."
back