He is Risen! Easter 2018
by anonymous
on April 5, 2018
According to the folks at St. Francis House, it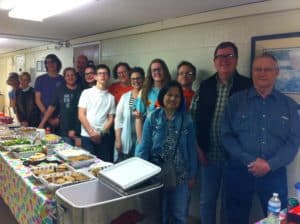 was the best Easter brunch in town. Thanks to lots of volunteers and contributors from St. Margaret's, the residents of St. Francis House enjoyed an Easter meal that included ham, turkey, and countless sides, salads, and desserts. The veterans literally saluted to show their thanks to our volunteers.
This was just the culmination of a beautiful Easter at St. Margaret's.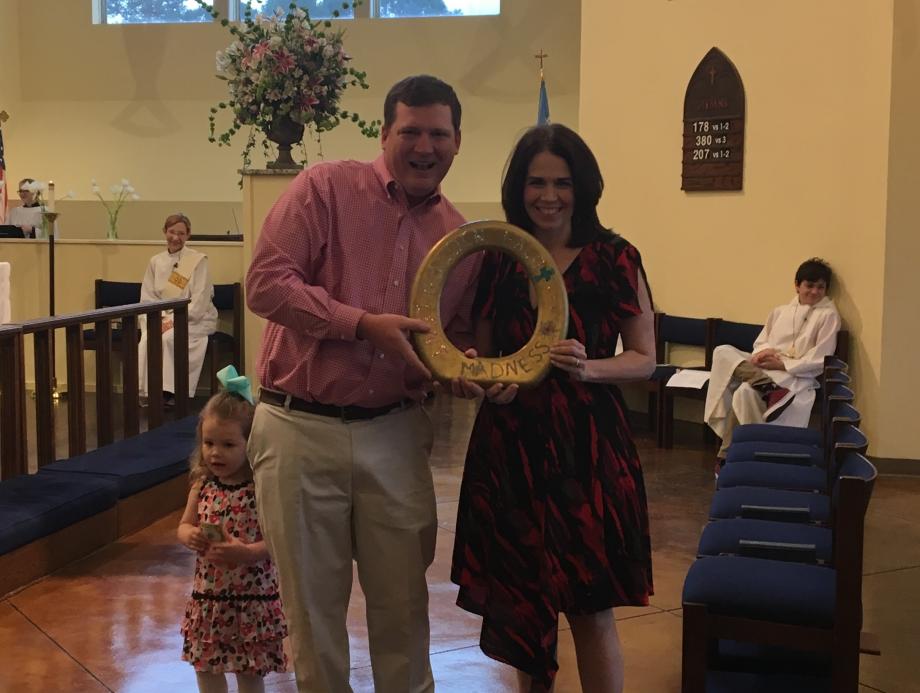 Earlier in the day, Kris Alexander was awarded the "Golden Halo" of Lent Madness for picking Anna Alexander as the winning saint on her bracket. Congratulations, Kris!
The Flower Guild really outdid themselves this year with extraordinary arrangements, and the choir sang beautifully with a few extra guest singers. Thanks to all who contributed to make these things possible.
Our usually Sunday attendance was nearly tripled for Easter, and we hope to welcome many back in the weeks to come.
Alleluia!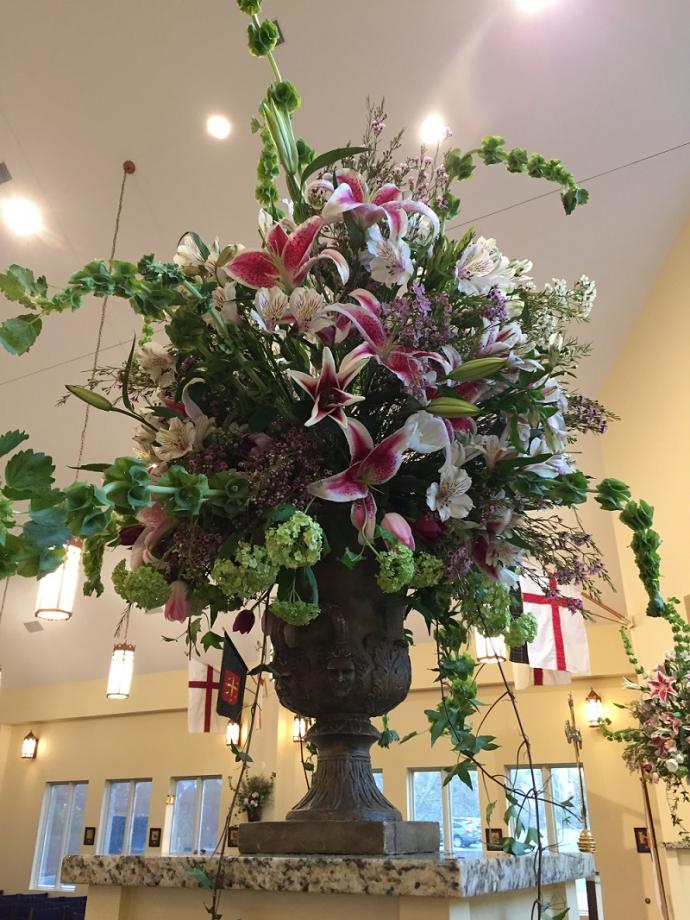 back