Groundbreaking a Day of Celebration
by anonymous
on September 7, 2017
On Sunday, August 13, St. Margaret's celebrated as the church broke ground on the Peggy Bosmyer Christian Formation Center and welcomed our rector, the Rev. Mary Vano back from her sabbatical. The church, which normally worships across three services, gathered for one combined service with friends from near and far at 10:30 a.m. The sanctuary of the church was packed as the Rev. Vano reflected on the meaning of homecoming and then led the congregation in the celebration of the Eucharist.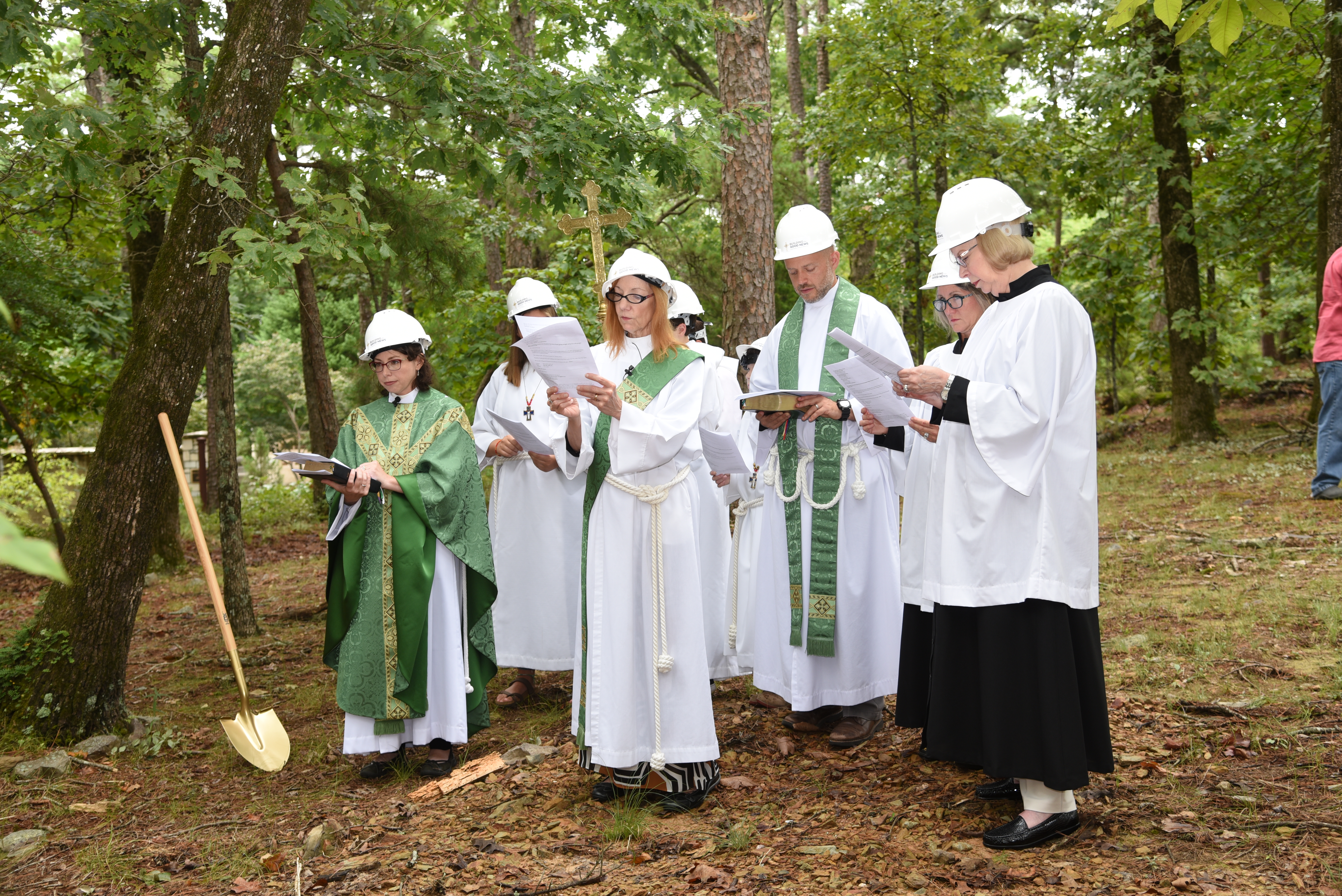 At the end of the service, the clergy and congregation donned "Building the Good News" hard hats and processed down stairs and out the North-West doors to the site of the Peggy Bosmyer Christian Formation Center. As a psalm was read, the land was marked with an X representing the Greek letter chi, the symbol both of the cross and of the name of Christ. Then the whole perimeter was marked so that all could see the "footprint" of the building.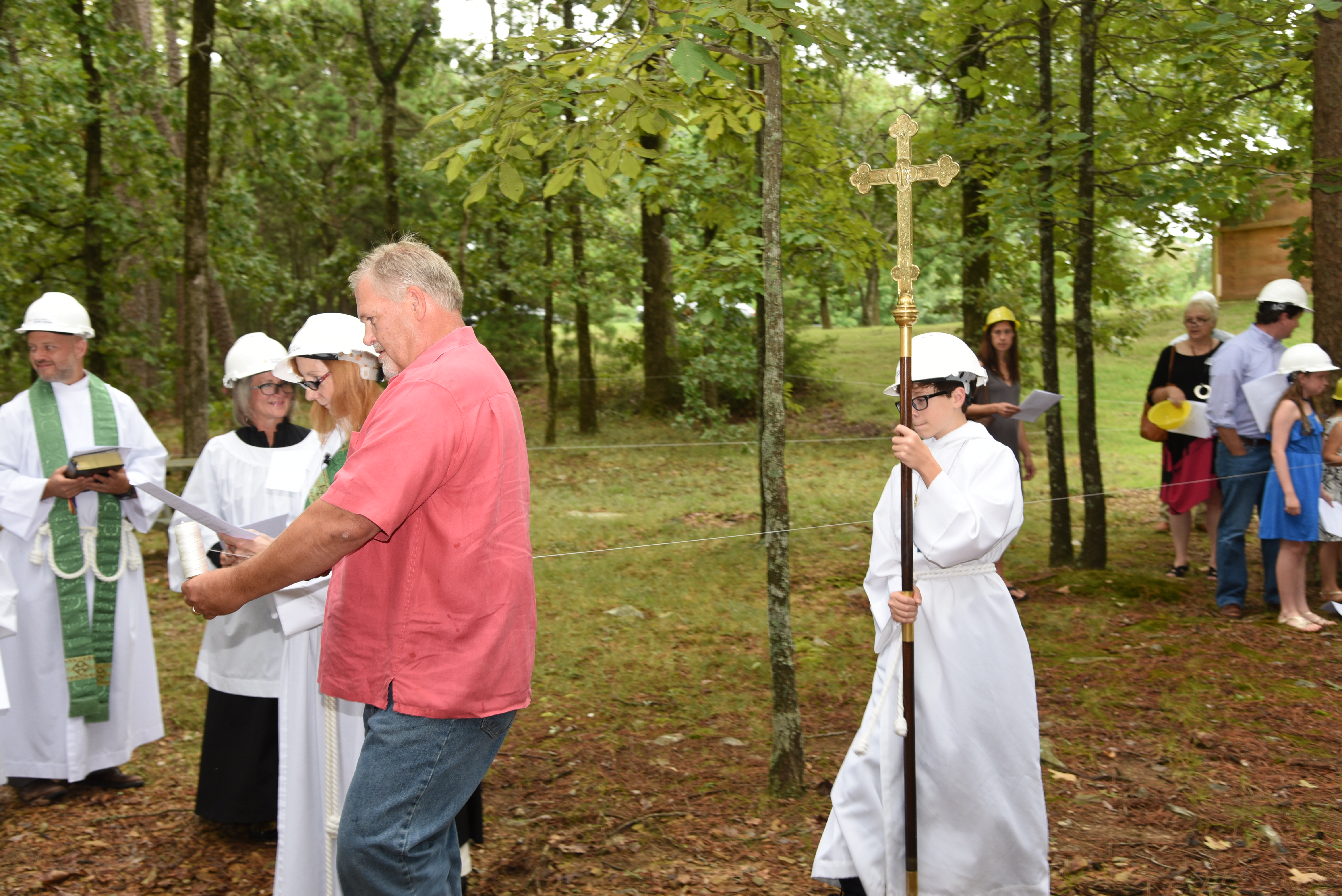 Praying these words, the Rev. Mary Vano broke ground:
Since faithful people desire to build a Christian formation center, dedicated to the glory of God and in honor of Peggy Bosmyer to be known as the Peggy Bosmyer Christian Formation Center, on this ground, now marked with the symbol of Christ; Therefore, I break ground for this building, in the Name of the Father, and of the Son, and of the Holy Spirit. May people of all ages be formed into the likeness of Christ in this place. Amen.
The Rev. Vano then invited members of the congregation and the children of Peggy Bosmyer who were present to take the golden shovel and break ground.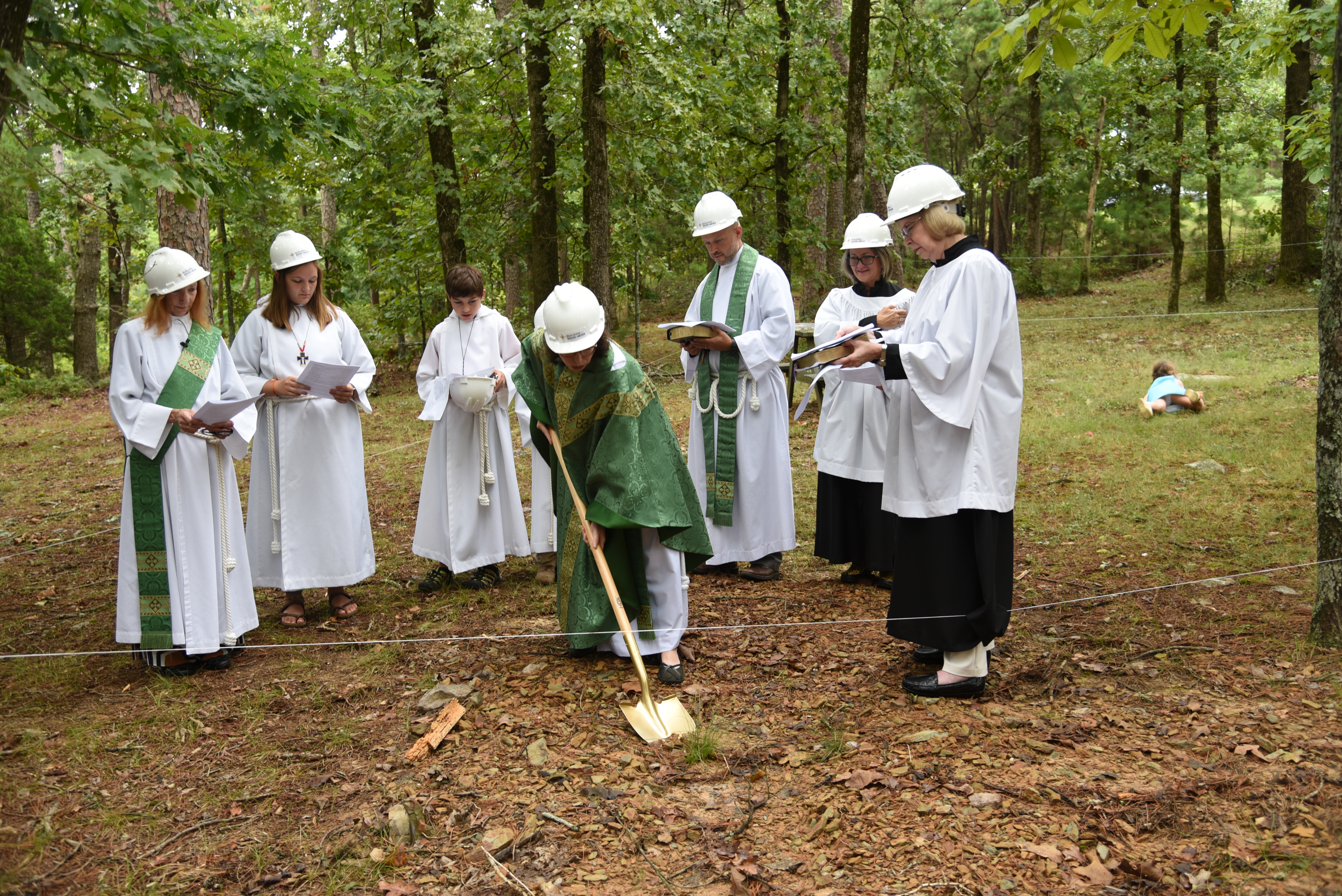 Following the liturgy, the celebration continued in the Welcome Center as the congregation feasted on a potluck, Honey Baked Hams, and a celebratory cake with champagne. It was a joy filled and exciting Sunday to celebrate the work that will soon commence as the Peggy Bosmyer formation center is built.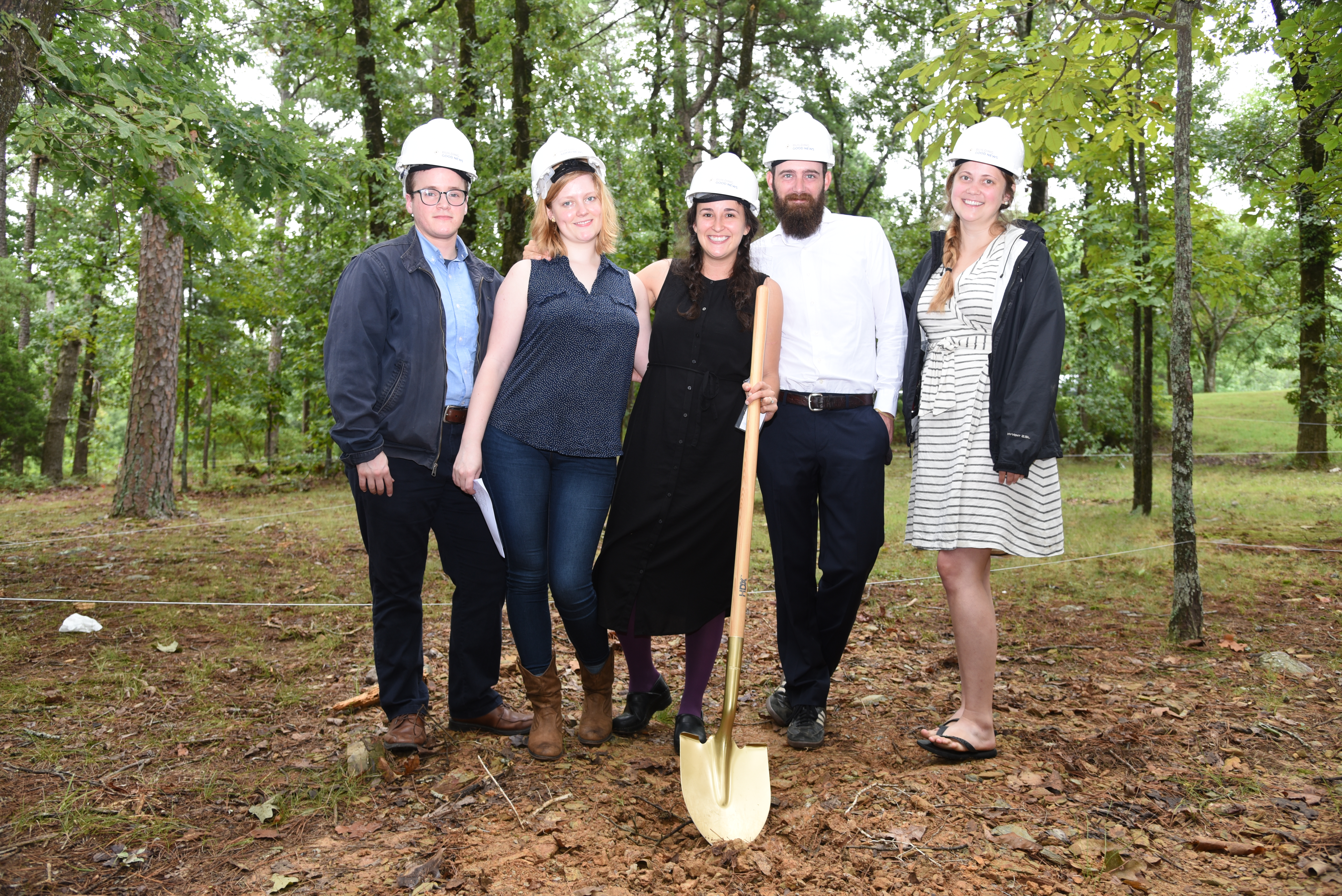 back