Greg Garrett and the Embrace of God
by The Rev. Mary Vano
on April 30, 2014
On Palm Sunday, April 13, St. Margaret's had the pleasure of welcoming Dr. Greg Garrett – a writer,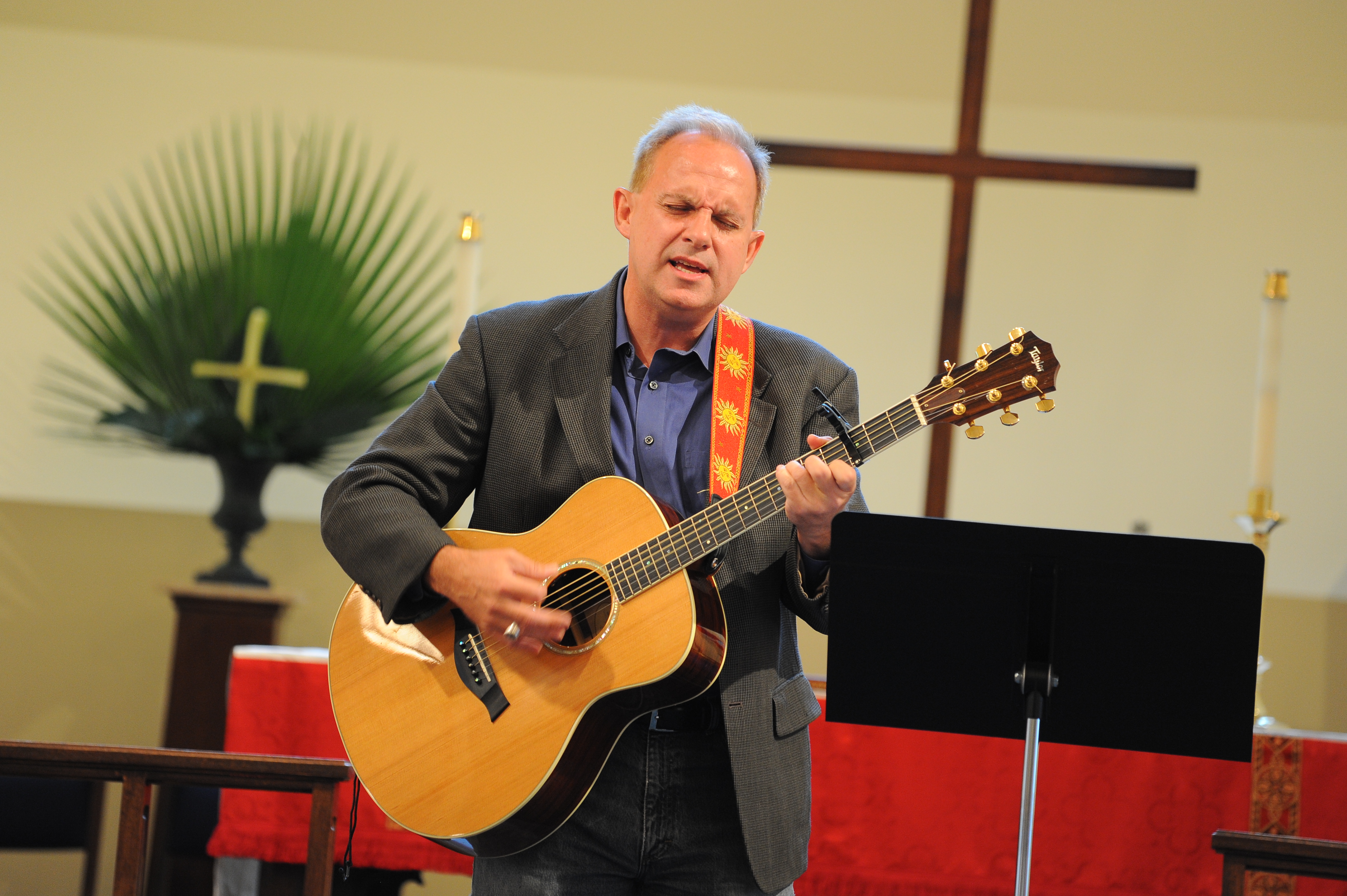 teacher, and lay preacher in the Episcopal Church. It was the perfect culmination of the season of Lent, in which we explored themes of grace and the love of God.
Leading up to this event, nearly 45 members of St. Margaret's read Garrett's novel,
The Prodigal
, and participated in small Compass Groups to discuss the book during Lent. The Prodigal is a re-telling of one of Jesus' well-known parable, offering opportunities to explore Jesus' teaching in a modern context. Another 20 people read
The Other Jesus: Rejecting a Religion of Fear for the God of Love
, and gathered on Sunday mornings to discuss this book. This book allowed us to think about how the Christian faith is portrayed in our contemporary culture, and how we may choose to live our faith differently. Both books were well-received, and offered us all an opportunity to explore together the rich depths of our faith in a loving God.
Garrett's visit was a wonderful treat – especially when he brought out his guitar and sang for us in the adult formation class. Through, word, and song, and characters, he reminded us how great the love of God is, and that no matter how big the hole that we may find ourselves in at times, Christ can help us find our way out. Thanks be to God!
Read more about our
Celebrations:
Easter in Pictures
Great Expectations in Music
back