Good Food, Good Neighbors
by Mark Fortune
on April 8, 2015

Monday, March 30 was our first monthly Food Truck Meet-Up at St. Margaret's – better known as
St. Margaret's Mondays
. By all accounts it was a big success! We had 10 local food trucks participate and somewhere between 300-400 people attend, most of whom were not "St. Margaret's People." Which was the point! While it's always great to get together with our St. Margaret's friends, this event was designed primarily to help draw our neighbors onto our beautiful property. The event came about because Shay and I attended a similar event last Spring and thought, "why can't we do this at St. Margaret's?" With the support of Mary and The Vestry we're off and running. I want to thank so many of you who helped pull this off (and will continue to help pulling it off), it's always worlds easier when this community comes together.
The purpose of this event from a Growth & Evangelism standpoint is to open up our space to our neighbors – it's just that plain and simple. How many cars drive past our entrance every day and don't see our buildings (or even know they're there)? What if by having a meal and a conversation in our parking lot someone decides to check us
out on Sundays? Or visits the House of Prayer? During our first event 2 different families asked me about the House of Prayer and I know of several personal invitations to Holy Week Services that were offered over dumplings, sandwiches and popsicles in our parking lot. Personally inviting someone to church is not something I'm especially comfortable at doing (I'll just hide behind my introversion there) but bringing our wonderful community to our neighbors in this way makes it a lot easier. I can't wait to see you all (and your friends and neighbors!) at the next St. Margaret's Monday!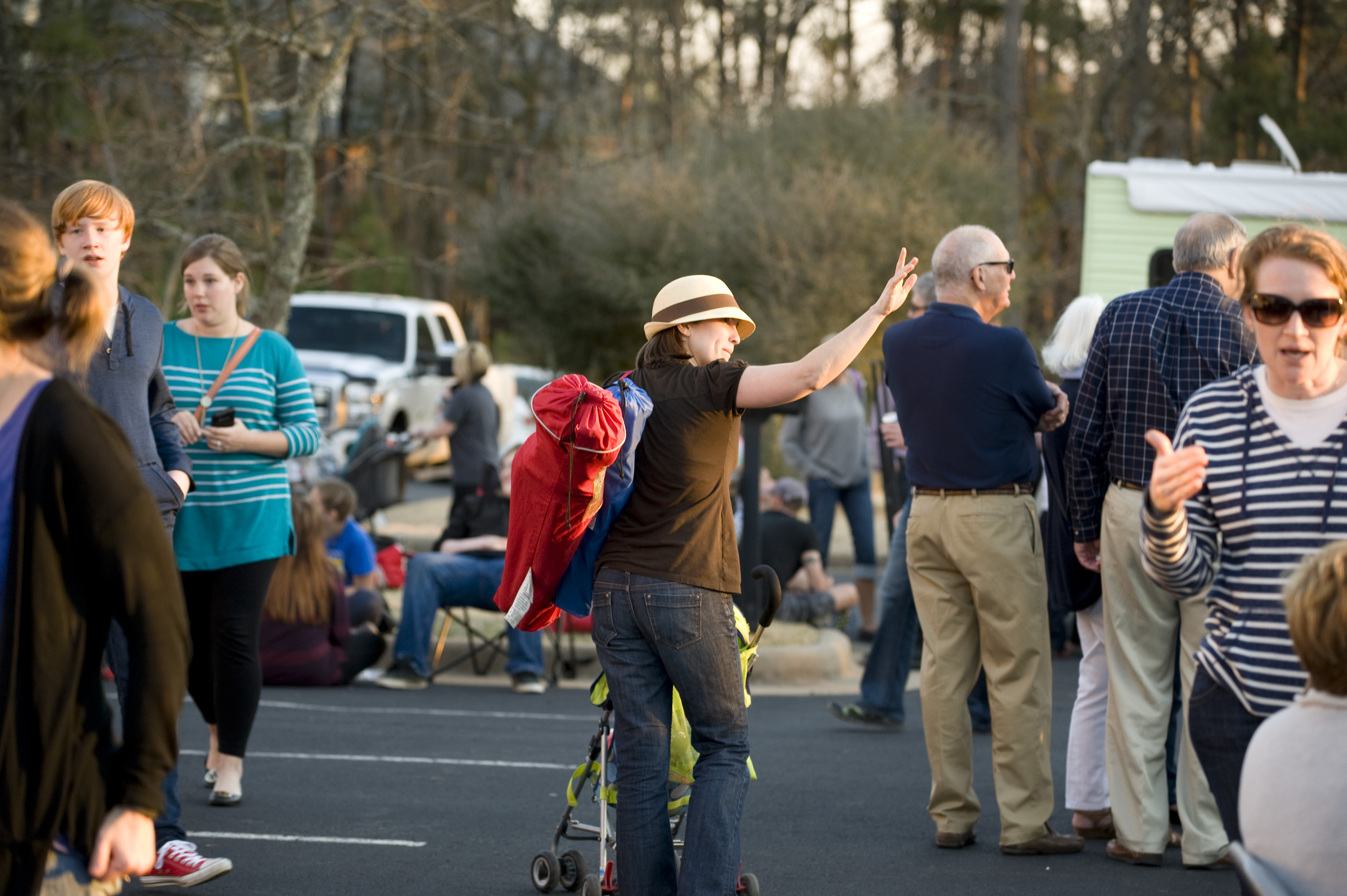 The Next Meet Up is Monday, April 27 – 5:00-8:00 PM
Facebook: St. Margaret's Mondays
Twitter: @StMargMondays
Read more about our
Celebrations
:
The Power of Forgiveness
Gold at St. Margaret's
back