General Convention Highlights
by The Rev. Mary Vano
on July 31, 2015
Even after some weeks to think about it, I find it somewhat difficult to describe my experience at the 78
th
General Convention of the Episcopal Church. When people have asked, I think the word I've used the most is "intense." This year's triennial convention gathered approximately 8,000 people for 11 days in Salt Lake City, Utah. On most days, we worked from 7:30 in the morning to 7:00 at night, then split off for social events, and ended the days in our hotel rooms reading up on the next day's legislation. It would be impossible to mention everything we did in this short article, so I will instead hit on some of the highlights:
Elected the Rt. Rev. Michael Curry to be our next Presiding Bishop
– I have heard Bishop Curry of North Carolina preach on several occasions, and I have to say, I think he's a great preacher. His energetic style and laser-like focus on the Good News of Jesus Christ are some of his strongest assets, and I believe that he will be an excellent Presiding Bishop for the Episcopal Church. He will be installed in this position on November 1 of this year, and serve for nine years.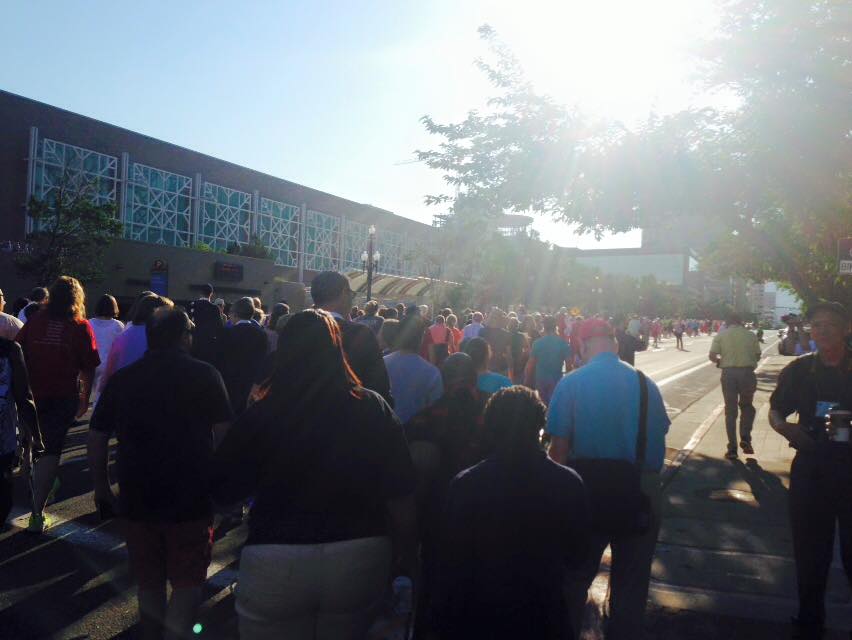 Marched for Common Ground on Gun Violence
– One of my favorite experiences at GC78 was getting up early on a Sunday morning to march with the Bishops Against Gun Violence. About 1,500 Episcopalians took to the streets that morning singing prayers as we walked through Salt Lake City, and hearing testimony along the way from law enforcement officers, victims of gun violence, and other activists.
Faced the Culture of Alcohol in the Church
– Have you heard this one?: "Wherever four Episcopalians are gathered, there will be a fifth." Or have you heard outsiders and insiders alike jokingly refer to us as "Whiskey-palians"? I've heard these jokes for decades, and frankly, I find them to be tired, and revealing of a sad truth. Though I don't think Episcopalians will ever be teetotalers (and I wouldn't support that anyway), this General Convention sought to address some of the systemic issues that promote and conceal the disease of alcoholism. Congregations are asked to update and to enforce alcohol policies, and addiction history will now be among the things addressed for those seeking ordination.
Began some Structural Changes, and Called for New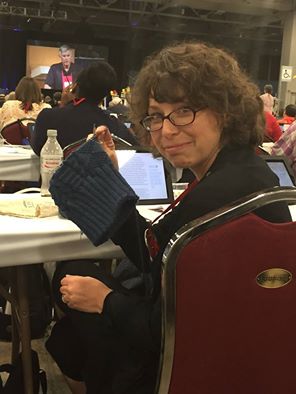 Revisions to the Book of Common Prayer and the Hymnal
– Structural change was to be the big topic of this General Convention, and it certainly dominated a lot of our resolutions and items for discussion. In my mind, what we actually accomplished (changes to Executive Council, and reducing the number of Standing Commissions) was just the beginning of what needs to be done, but it was a start. We also passed resolutions calling for Prayer Book revision and Hymnal revision. These are huge undertakings, and will likely take at least 12-15 years to accomplish.
Supported Marriage Equality
– On our first day in Salt Lake City, the Supreme Court legalized same-sex marriage for all Americans. The Church's theological and legislative work on this topic was already well-underway – it's been in development for decades – but for those who support marriage equality, this was another step nearing the end of a very long journey. The convention's decision was that it allowed – but not required – for priests to officiate at the weddings of same-sex couples for the next three years using a trial rite for that purpose. I believe that this is the right thing to do, and I'm happy to speak to anyone who is interested to know more about my position. While I'm glad that the Church is moving in this direction, it also grieves me to know that others of my brothers and sisters in the Church faithfully oppose this decision and that some even feel pushed to their limits by it. I believe that God calls us to love one another, and to be the Body of Christ together, even – and most especially – when we disagree. St. Margaret's will continue to be a place where all will be welcome.
The best thing about General Convention was simply being one small part of a massive crowd of faithful people. It was a bit like a family reunion – I got to see people I have known from around the church at different phases in my life: former camp counselors, seminary classmates, priests that I've worked with, former parishioners that I've loved. The experience reminded me that I've been around the Church for a long time, and in many places – and I'm blessed to have many friends.
All in all, I'm grateful for the experience, and hoping that I might get to attend the next one – which will be in Austin, Texas in 2018. I'm looking forward to getting some breakfast tacos!!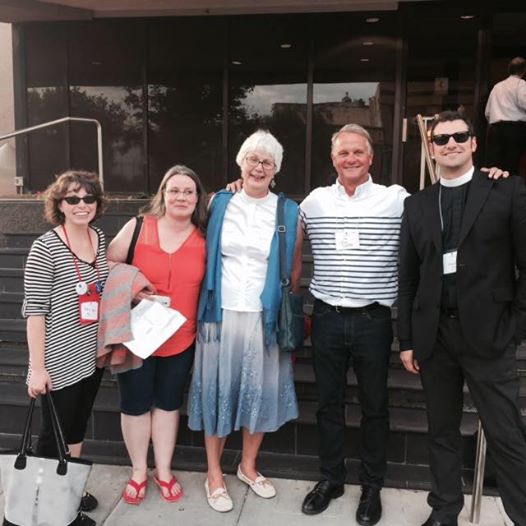 Pictures:
1. March for Common Ground Against Gun Violence
2. Legislative sessions afforded me many hours of knitting time
3. This is me with some of my seminary classmates. We graduated together in 2003.
Read more about our
Celebrations:
"Man-Food" with the Mayor
Keep us Silly, Keep us Somber
back