Fish Fry Success
by Michael Connery
on May 6, 2016
It started, like many of our crazy ideas, at a Men's Group meeting…
"Wouldn't it be great to have a commercial fryer in the church kitchen?"
"Sure!"
"How much does one of those things cost?"
"Really, that's too much."
"We'll have to put that on the "back burner."
Months go by….message from my wife, the illustrious and uber-social-media-talented, Elizabeth Connery.
"I saw this on Facebook. There's a restaurant auction in Hot Springs, I think they have a fryer."
Sold!
Next Men's Group meeting….
"Let's break that bad boy in!"
"Yeah, we have to test it."
"Fish Fry for the guys!"
"How 'bout we invite the families?"
"If we're going to do that, let's make it a fundraiser"
"How about 3 weeks from now?"
"Better get busy…."
Thanks to all who joined us April 16th to test the fryer and our cooking skills!
Special thanks go to Mark Fortune, Ronnie Beggs, Bryan Turiff, Forest Lovett, Stephen Vano, Alf Williams, Bob Joblin and Alan Bennett for helping to pull it off.
I'm not sure how many people we actually fed, but we sold over a 100 tickets to the fine folks of St.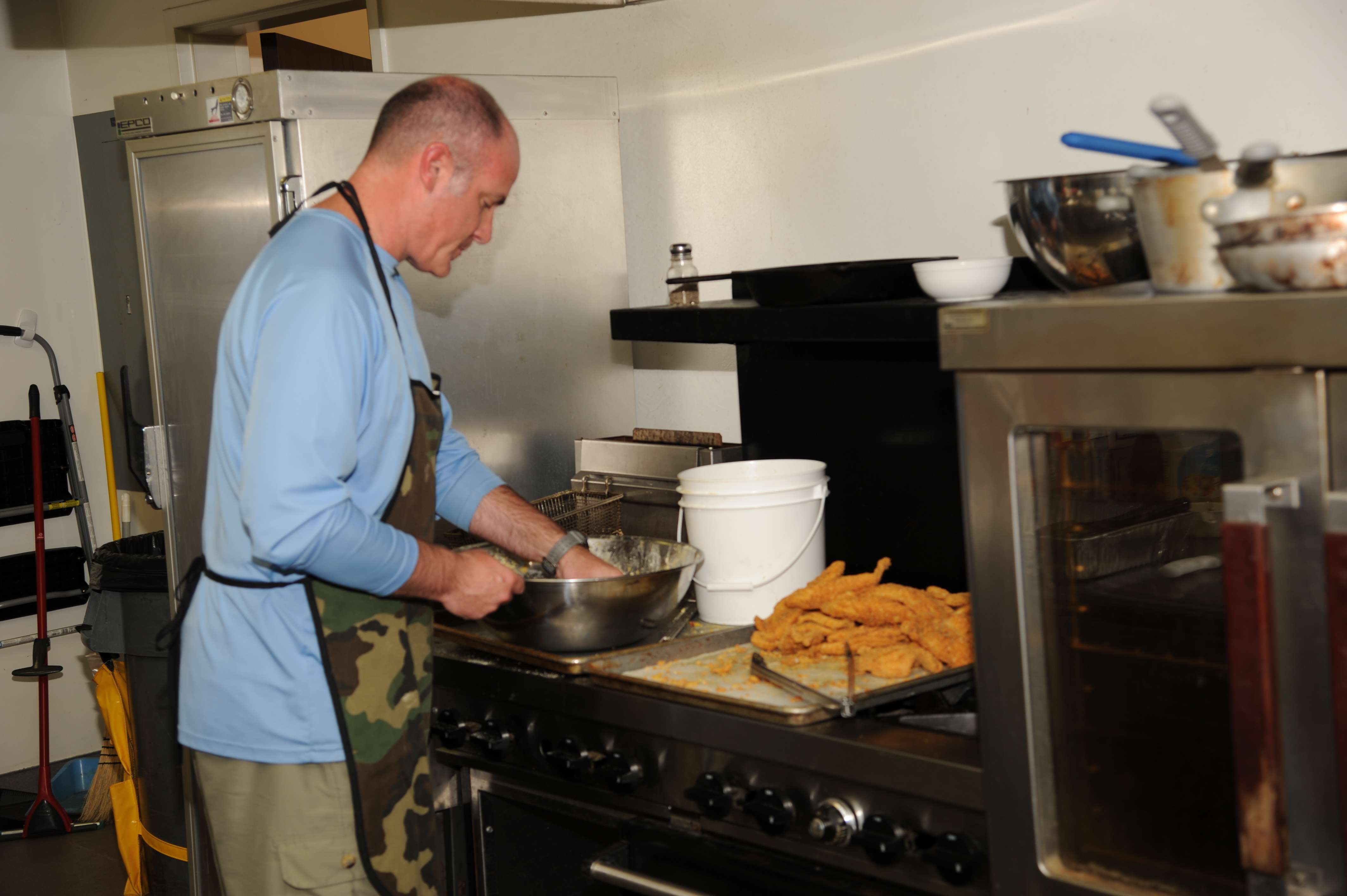 Margaret's and raised about $650 for our men's group favorites, Camp Mitchell and St. Francis House.
..not bad for something thrown together!
Thanks again for supporting us and our favorite ministries…
back