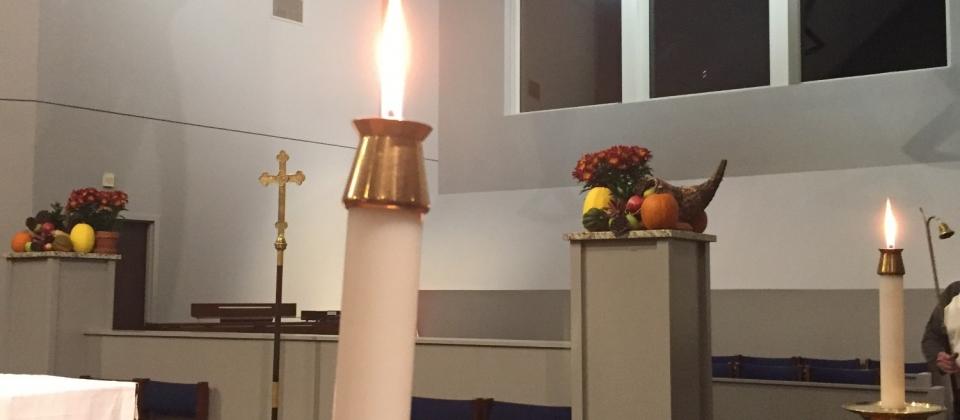 Evening Prayer, Sunday Beauty
by anonymous
on January 9, 2020
Since ancient days, Christians - like their Hebrew ancestors before them - have set aside regular times throughout the day for prayer. We can see this in the habits of Jesus, who regularly withdrew to pray, and taught his disciples to do the same. By the fifth century, monks and nuns set themselves apart to live in community and shape their lives around the Divine Office - a set of seven liturgies spread throughout the day so that prayers were being offered throughout the day and night. During the reforms of the 16th Century, Thomas Cranmer, Archbishop of Canterbury, created the Book of Common Prayer so that daily prayer could be accessible to all people - not just clerics. Episcopalians in the 21st Century still carry the tradition of the Daily Office - Morning Prayer, Noonday Prayer, Evening Prayer, and Compline. These prayers may be used by individuals, families, and communities, and they help us to stay grounded in our relationship with God throughout our days.
At St. Margaret's last October, we began to offer a fourth regular time for worship on Sundays: Evening Prayer. With a small group of volunteers, we decided to emphasize the beauty of the Evening by sharing these prayers outside - weather and light permitting - or with candlelight indoors during the winter. We now have a small group of people gathering every Sunday evening at 6:30 p.m., and you are invited to join us. Remember that we also offer Morning Prayer on Wednesday mornings at 8:00 a.m. These opportunities are a great way to learn the practice of regular prayer in community, gaining habits that you can enjoy individually as well.
As a bonus, the Yin Yoga class takes place on Sunday afternoons at 5:15 (and chair yoga at 4:30). Combine yoga and Evening Prayer for an experience that will soothe your body and soul before the work week begins!
back