DioCon2016
by Ronnie Beggs
on March 2, 2016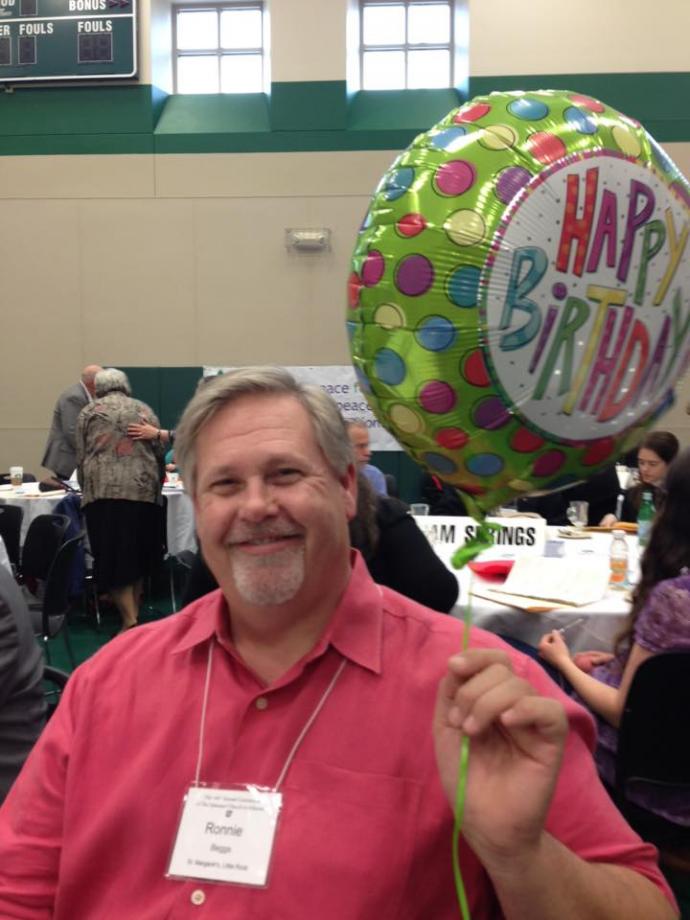 February 20th is a special day for me. However, this year it was extra special. I was honored to spend my birthday serving along with Brian Tinnermon and our special clergy, the Rev. Mary Vano and the Rev. Cindy Fribourgh at the 144th annual Diocesan Convention of the Episcopal Church in Arkansas representing our St. Margaret's family.

The convention was kicked off by a inspiring service on Friday night at St. Mark's. It started with a parade of church banners and clergy. Scott Smith carried the St. Margaret's banner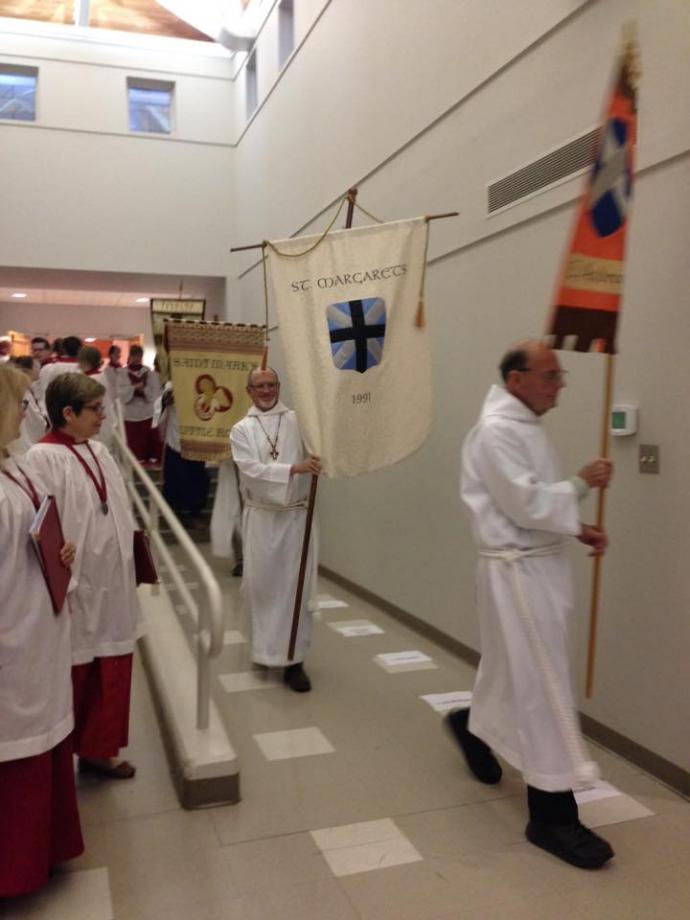 proudly and was able to locate it in the premier spot behind the alter for everyone to see. Bishop Benfield had an inspiring sermon that set the tone for the entire convention.

Saturday morning started for us with a walk thru exhibits, including EfM, Camp Mitchel, various vendors and artisans. Brian & I were able to keep ourselves from buying any vestments; however, Brian did have his eye on a colorful sash! We had breakfast with the other delegates before the Bishop called the convention to order. We elected representatives to various committees, reviewed financials, listened to readings of some by-law changes from the General Convention, and had a report from the retiring executive directors of Camp Mitchell.

The highlights of the convention were the small group sessions in which we discussed the bishop's vision of improving our impact in surrounding communities. He asked us to imagine our church buildings with mirrors on the exterior to see what they would reflect. Our small group consisted of 7 parishes around Arkansas led by our own Mary Vano. We learned many things different parishes were doing to improve their impact on the community. There were new ideas that we can bring back to our parish to improve our impact in our own community. The exercise resonated perfectly with our 25th year celebration commitment: "Bringing the Good News".

Although Episcopalians are not noted for strong evangelism. I did learn a new way to talk with people outside our church community. Instead of asking, "where do you go to church?" say instead, "I'm Episcopalian. How may I serve you?" Thank you for the opportunity to serve our church family.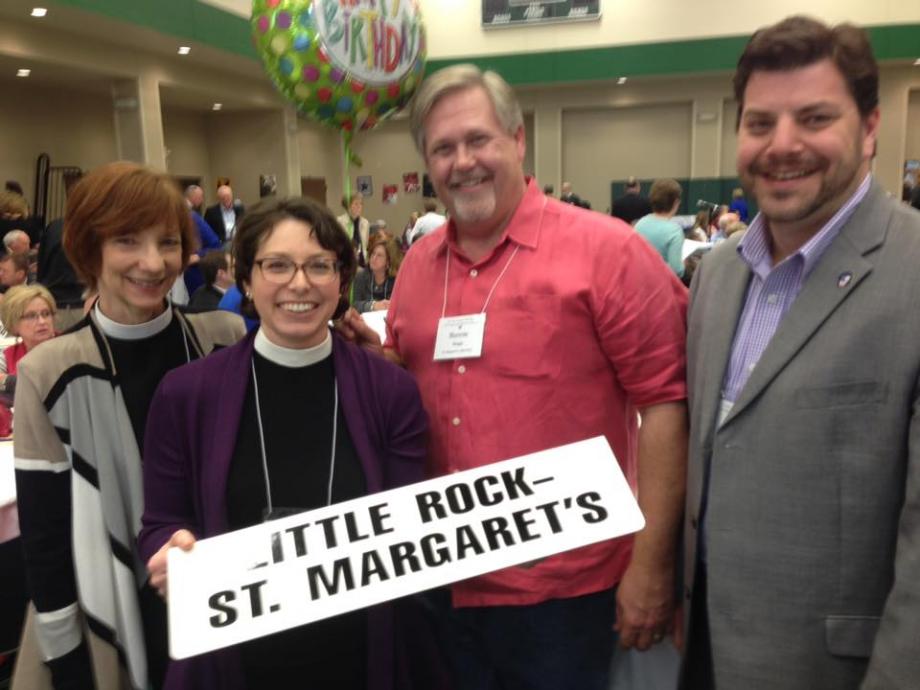 back