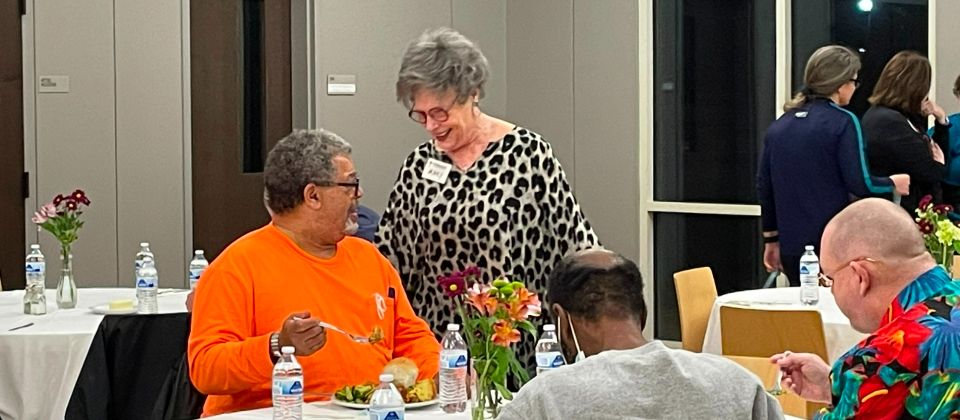 Dinner with Friends
by The Rev. Cindy Fribourgh
on March 2, 2023
About 25 veterans and members of St. Francis House staff joined St. Margaret's volunteers
for dinner Thursday, February 9 in our Parish Hall. Grilled chicken and a variety of side dishes and desserts were provided by St. Margaret's members; tables were set with white tablecloths and flowers, much to the veterans' delight! This potluck dinner is an annual highlight for both the veterans and our congregation!
We also provide Easter lunch to the veterans each year at St. Francis House. Watch for information about how you can participate soon!
Established in January 1970 as a social outreach of the Episcopal Church in the State of Arkansas, St. Francis House provides services of counseling, transitional housing, meals, laundry, employment services, health care and activities for homeless veterans.


back