Christian-Muslim Dialogue
by Diane Hobson
on October 1, 2014
On the four Wednesday evenings in September, Saint Margaret's hosted a series of dialogs on Christianity and Islam. Led by Susan Sims Smith and Sophia Said, they were among the most inspirational and educational discussions I have ever attended. The two women shared their scriptures, traditions, and personal experiences as they explored how the Bible and the Quran deal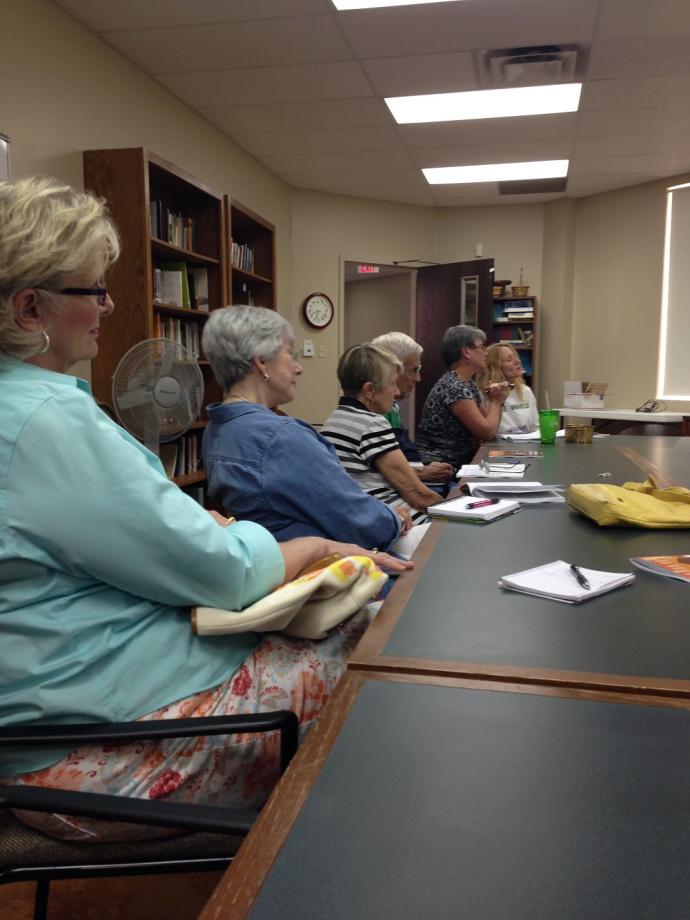 with four specific issues. The first week we listened to each woman read from her book on the ministry and meaning of Jesus and Mohammad. Then each spoke of living out her beliefs. The second week centered on the culture and role of women in each religion. The third week was devoted to the violence in the Middle East at the present time and the history of some of the causes of this violence. Finally we heard each woman share her personal practices of prayer. Questions and answers followed each session. I was surprised at how ill-informed I had been. We share many common beliefs, prophets and practices, but we have many cultural differences that cause misunderstandings. In my mind we all belong to one great tribe as children of the One God.
Christianity and Islam are the two largest religions in the world. Our world is shrinking and we need to understand each other. There are factions in both religions which have kidnapped and appropriated religion for violent purposes. It has been so since the beginning of history. Having the opportunity to hear these two devout and reverent women share honestly their beliefs, ideals, and practices was truly a gift. If you want to explore on your own, I recommend a small book, "Christianity and Islam, so much in Common, so much apart", written by Ronn Kerr.
I am so proud that St. Margaret's also hosted "Love Thy Neighbor, Letting Go of Fear", on September 11. This beautiful event was sponsored by The Interfaith Center, The Arkansas House of Prayer, and ITSSM, with many other faith organizations participating in prayer, singing, testimonials, and delicious food. We were invited to share food prepared by the different faith and cultural groups: vegan, vegetarian, kosher, and Southern. It was a large, lively group sharing music and traditions as well as food. Many people visited the House of Prayer for the first time and were able to discover that beautiful silent and Holy Space where all are welcome.
My takeaway is that the more we understand different religions and cultures, the less we will fear them. Let us open our hearts to our fellow human beings. Let us be instruments of Peace.
Read more about our
Celebrations
:
The Sweet Life
AR to NYC
back