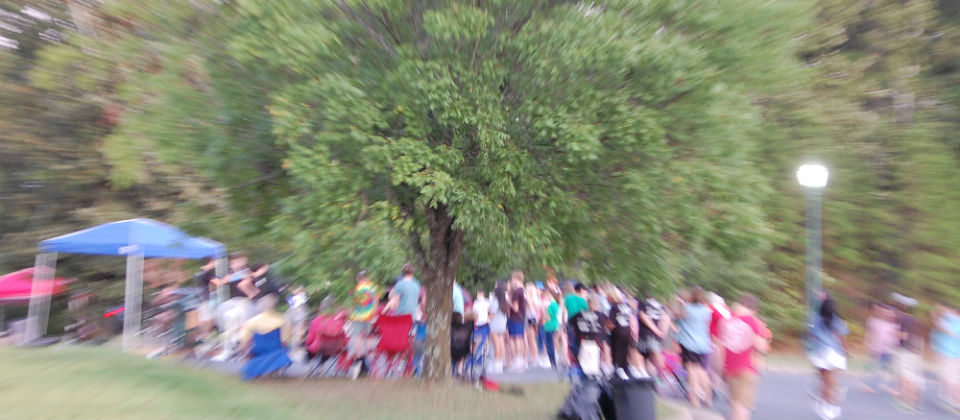 Celebrating RibFest 2019
by anonymous
on October 3, 2019
RibFest 2019 was all that we hoped it would be, and more!
In case you missed it, the idea for RibFest came from Richie Marsh and Stephen Vano, who hoped to create a fun time for the community around a rib-cooking competition. At the same, the vestry was looking for an idea that would bring new people to St. Margaret's after the completion of the Peggy Bosmyer building. RibFest was the perfect fit.
The event sold about 250 tickets, bringing an estimated 100 NEW visitors to our campus. Six teams competed, while 5 separate vendors added interest with homemade crafts and treats for sale. Attendees sampled ribs, enjoyed the live music, and made new friends.
Tiko Brooks and his band started the afternoon with jazz on his trombone. Later, the teenagers got excited to hear the "Loose Ties" - a rock band made up of high school boys from Episcopal Collegiate and Central High, including our own Drew Vano.
"Saucy Snout" took home the prize for best ribs at the end of the night, with "Holy Smoke" coming in as a close second, and the "Smokin' Scotsmen" (St. Margaret's Men's group) right after them in 3rd. But, out of the six teams, there were no losers. The event raised more than $6,500, 10% of which will go to support local families with children in treatment for cancer at the Arkansas Children's Hospital.
Having had more people than expected, the suprising amount of leftover ribs at the end of the event was further evidence that Jesus was with us for RibFest!
back