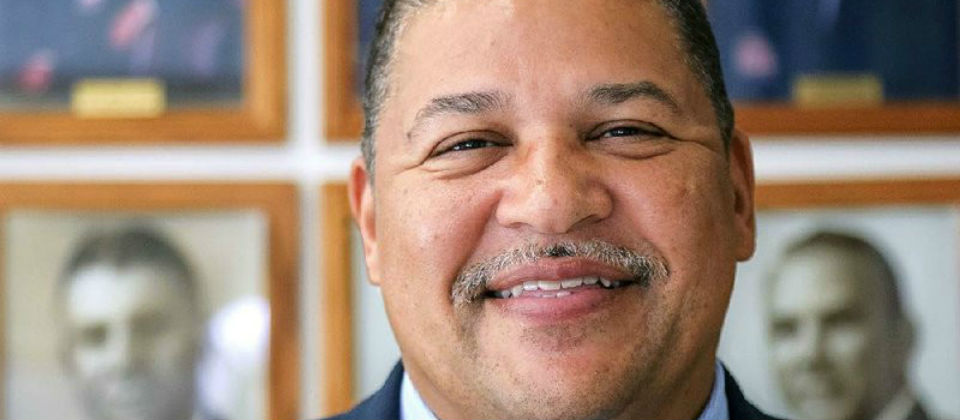 Celebrating Independence 2019
by anonymous
on July 31, 2019
Sheriff Eric Higgins was the guest preacher this year for yet another wonderful community celebration of Independence Day. A deeply faithful man, and an avid supporter of the Exodus program - a ministry that helps reduce recidivism among Arkansas prisoners, Sheriff Higgins reflected beautifully on the theme of freedom. Connecting the nation's independence with the end of slavery in America, Higgins said, "Our freedom is not all the same. It doesn't come at the same time. When we think about our freedom in Christ, being saved by our Lord and Savior, we're not all there at the same time. But if we believe and accept Jesus Christ as our Lord and Savior, we are free. We are free indeed."
After a beautiful time of worship, it was time for fun. And for the first time, we were able to make use of our new building for a big
community event. With picnic food provided by the Men's group, friends and neighbors stayed to share a meal together - some in the air conditioned parish hall, and others enjoying the evening shade on the deck. There were crafts and activities for the kids, but the big hit of the evening was when we brought out the cardboard recycling to let the kids (and a few others!) slide down the hill.
As always, we're grateful for those who worked to make this fun evening possible. Special thanks this year to Anna Morshedi, who organized children's activities, to Michael and Taylor Sevier who set up, decorated, and cleaned up afterwards, and to Richard McKay and to all the many volunteers of the Men's Group and the Parish Life Team. Thank you all!
back