Building the Good News Kickoff a Success
by anonymous
on January 13, 2017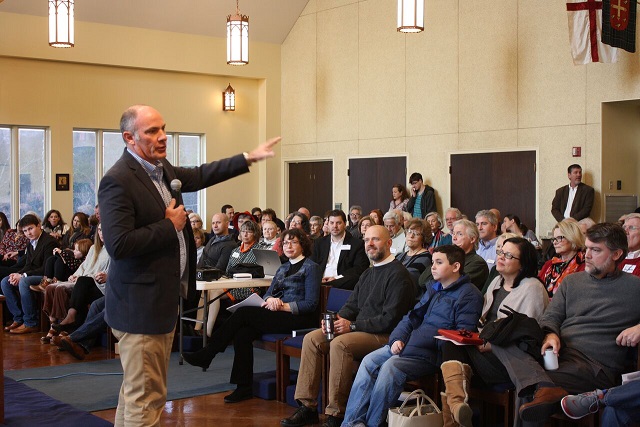 The sanctuary was crowded on Sunday as the members of St. Margaret's listened to Capital Campaign Chair Michael Connery speak passionately about the expansion of our building that will serve the expansion of our ministries. Our gift workers were recognized and the congregation was encouraged to begin Building the Good News together by responding to the invitation to give. Michael introduced us to the building plans and explained how each element will help St. Margaret's better serve our community and equip our congregation to bring God's good news into this place. Especially touching was Michael's reflection on the legacy of Peggy Bosmyer and her witness to the congregation that we should step out in faith and "fish ahead of the boat."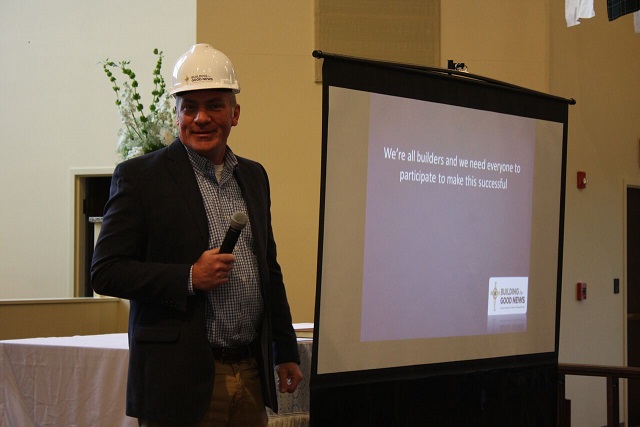 The finale was the distribution of construction hats for everyone from two-year-olds to eighty-year-olds so that we could all be ready to pitch in and build the good news together. We all heard and dressed for the message that "We're all builders and we need everyone to participate to make this successful."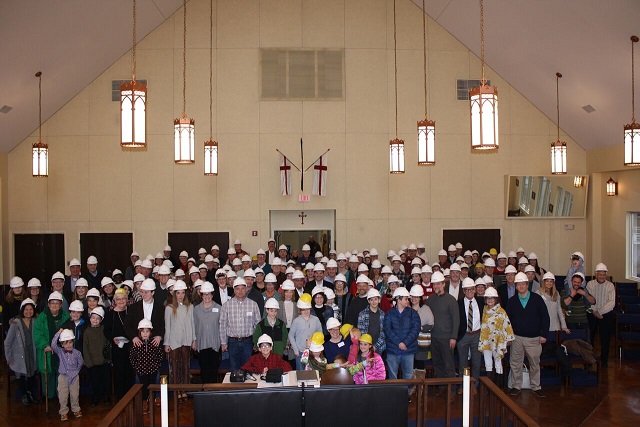 There was a great sense of celebration as we ended the kickoff meeting and enjoyed a fish fry together as a church family--all fish caught, no doubt, from the front of the boat.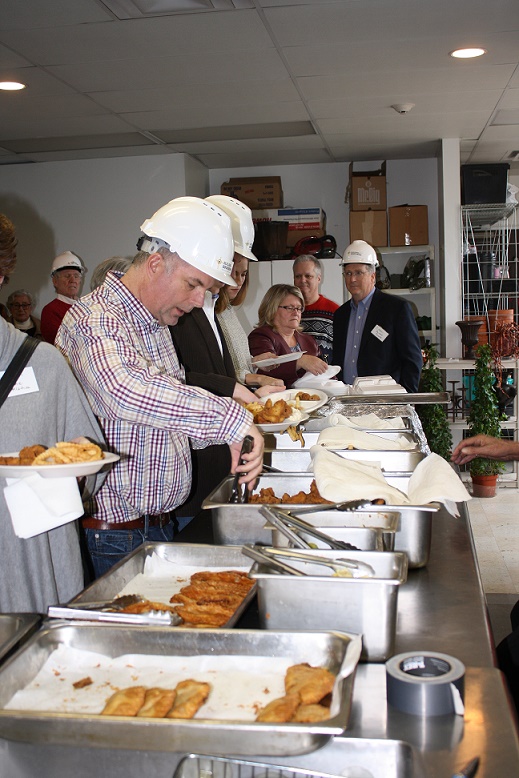 back