Building the Good News: Construction Continues
by Ronnie Beggs
on August 30, 2018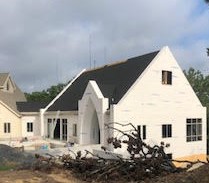 As the heat of the summer marches on, so does the construction of the Peggy Bosmeyer Christian Formation Center. A special thanks for the hard work being done by the many workers in the summer heat.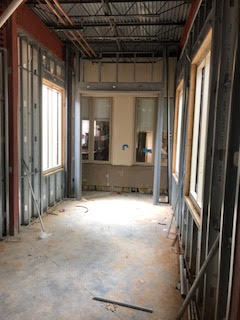 Construction is progressing well and completion is scheduled for mid-December. Furniture has been selected and will be ordered soon. Roofing and sheetmetal has started. Interior rough-in of plumbing, HVAC, and e
lectrical work continues, and masonry is complete.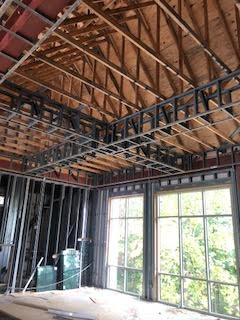 Windows and glass are mostly installed and exterior finish system should start soon. There is work ongoing at the dumpster location, as a new dumpster pad & fencing will be installed. As you can see from the pictures the interior is taking shape and excitement is building for the new youth suite, fellowship space, church offices, and new adult formation classrooms.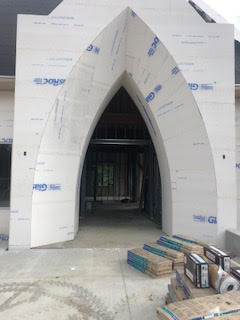 back