Bringing One More
by Shonda Wintroath & Allison Johnson
on March 31, 2016
As we continue toward our 25th Anniversary Goals, we've welcomed 9 new households into the St. Margaret's community so far this year. In this article, Shonda Wintroath writes about the experience of being invited and welcomed here, and Allison Johnson shares what it was like to offer that invitation.
Mary asked me to write about what it meant to me to be invited to St. Margaret's and why I decided to visit, stay and join. It started with my connection with Allison Johnson (and her family). We've known each other since 2005. She is my sweetest and dearest friend, and one of the best human beings I have ever known. Allison knew that I had been raised in a small, country, literal Missionary Baptist Church, which had never felt right for me. My husband, Mike, had been raised in the Catholic religion, which never fit for him either. We had both taken around a 20 year break from organized religion. Then, we had our now 6 year old son, Cameron. We knew that we wanted Cameron to grow up in a loving church home that taught what we believed: that God is love
no matter what
, responsibility to community, social justice, that a personal relationship with God is what changes us, and that it is good to be curious, to question, and not be afraid.
Allison simply shared with me the wonderful experiences she was having at St. Margaret's and the wonderful people she had gotten to know. She invited me to the events at the House of Prayer, which I eagerly attended. She shared the weekly St. Margaret's newsletter with me. I signed up and spied on St. Margaret's for a year or more, reading Mary's wonderful love letters to the church and noticing all of the good and welcoming activities. I never felt pressured or judged by Allison in any way. I felt welcomed and invited, included. I saw that St. Margaret's seemed to represent what we were searching for as a family. I shared all of this with Mike and, then, we slowly put our toes into the warm, welcoming waters of St. Margaret's and fell in love. We found that it felt right and like a safe home for our family. And so we joined because we wanted to stay and be a part of this family. It was such a bonus that the Johnson's were part of that family too.
Allison invited us by simply sharing her personal love for St. Margaret's and I witnessed how it was enriching her life and her family's life, and their relationship with God and the world. Gently sharing the very Good News of St. Margaret's, with no pressure or judgement. Just welcoming love. That's what Allison's invitation meant to me and my family – the welcoming love of God represented in St. Margaret's and in my friend. And we are so grateful.
---
I met Shonda Wintroath in the trenches as fellow healers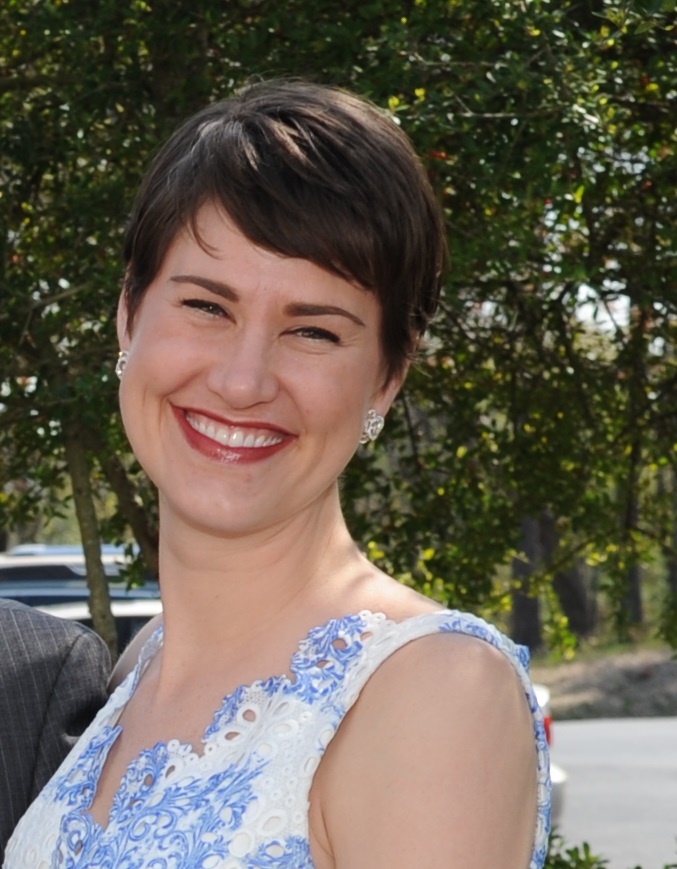 for children with chronic mental illness, but I had heard of her gentle brilliance before we ever worked together from others in the field of Social Work. We called her "the light" in the hallways of that non-profit therapy clinic because Shonda Wintroath had this way about her that enveloped others and drew them in. I was no exception and found myself saying yes to every invitation she offered. Lunch? Yes. Yoga? Yes. A weekend of hiking? Yes!!! To date, I have never found someone with whom I felt such a deeply-rooted spiritual presence that translated into every minute action. She is and always has been for me the very definition of an incredible Christian. As a cradle Episcopalian, I had experienced the same invitations in the Episcopal Church from yoga to hiking and everything beautiful and delicious in between. Deep, strong immovable roots of love that didn't leave me feeling trapped or judged and allowed me to move freely closer or farther away depending on who I was in the moment. The striking similarity between my friend and my faith was never lost on me, especially when I noticed that the same discussions with her over wine in the woods were coming from the pulpit in our church sanctuary. I saw clearly a path between my friend and my church, a sameness of love and light and kindness and forgiveness. We shared a common curiosity and doubt about the world around us. I wanted so very much to share these two good things with each other, but this bridge was not without obstacles.
Redefining Christianity in a part of the world where it is often associated with fear and judgement is no easy task. I'm always aware when talking with friends of my relationship with God to speak often of forgiveness, openness, gratitude and unconditional love. It's not always easy because fear and pain are very powerful forces. Research has shown that experiences associated with fear or pain are often the clearest in our memories. However, each day and each moment give endless opportunities to laugh about the known and unknown and love our way through the mix. That repetition is similar to the force of tiny drops of water that carve into rock. Little by little, the fear is worn away. And with the absence of fear comes space for possibility.
So there were beautiful weddings and precious babies born. Kurt and I invited Shonda to be our daughter's Godmother because her role in our lives played such a vital role in deepening our faith and keeping our hearts open through times of darkness. We witnessed a constancy of her practice as a loving Christian, forgiving and kind, despite not sharing the labels and language of faith identification Kurt and I used when describing ourselves. It didn't matter one bit. We all shared the practice of goodness. She loves my babies like her own, and confidently took on the role as Godmother to teach and guide them toward peace.
So, our invitations to try out our church were simple and frequent, kind and easy to accept or deny. St. Margaret's is so welcoming that it's incredibly simple to offer peace packaged perfectly in wonder, beauty, curiosity or fun. The options to participate are seemingly endless! Little drops of water carving away fear in the shapes of meditation classes, worship services, lectures and food trucks. I had no pressure or responsibility to "save" my friend. A concept I can't type or say without laughing because of how many times she has "saved" me and opened wide my closing heart. I simply asked my friend if she and her family wanted to "come play" much like we encourage our children to do on the playground at school. It was easy. When life offered the right time for her, I was there with an always open door, and a love match was made. It has indescribably deepened our friendship and made my family's church experience richer than it has ever been.
back