Awesome EKC!
by Alice Kunce
on February 28, 2014
http://www.stmargaretschurch.org/connect/news/ministry-across-the-church.html
Over the past two years, Judy Cumming and I have had the privilege of working with the Episcopal Kids Community aka EKC. Scott Stricker joined our team and added some needed male presence this year. EKC is about fun, fellowship, and God. As the leaders, our job means getting our kids thinking about how God is a part of their everyday life. With a monthly gathering averaging 10 kids, we are a thriving part of St. Margaret's. We explored God through prayer, yoga, crafts, fire, nature, food, and exercise. A typical EKC evening consists of hanging out, a God-centered activity, and a healthy snack. We end each EKC gathering by rolling down the hill while waiting for rides.
I know I have learned to see God through the eyes of our 3
rd
-5
th
graders and my spirit feels renewed after each gathering. Here is what the kids think about EKC in their own words: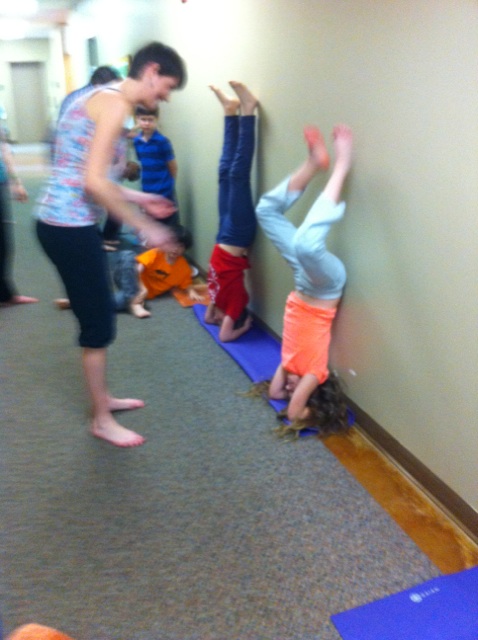 "I learned a lot of stuff in EKC that is awesome!" ~Lillian Marsh
"I learned about God and that was my favorite part of EKC." ~Jacob Razer
"I learned that you can do yoga and stand on your head and say prayers." ~Drew Vano
"I learned that worship doesn't have to be so serious!" ~Ella Grace Connery
"I like that they showed active things" ~Anonymous
"I liked doing yoga and that yoga is a part of church." ~Andrew Cumming
Read more Celebrations:
Let's Pray 2014
Ministry Across the Church
back