An Easter Experiment in Worship
by anonymous
on May 12, 2017
The sun set as crickets chirped and birds sang their vesper songs. Inside the circle of St. Margaret's columbarium, the congregation gathered to watch the flames of the Easter fires kindled. This was nothing unusual for St. Margaret's. What was different for this Easter Vigil was that rather than begin outside and end in the sanctuary, the entire service was held under the open sky.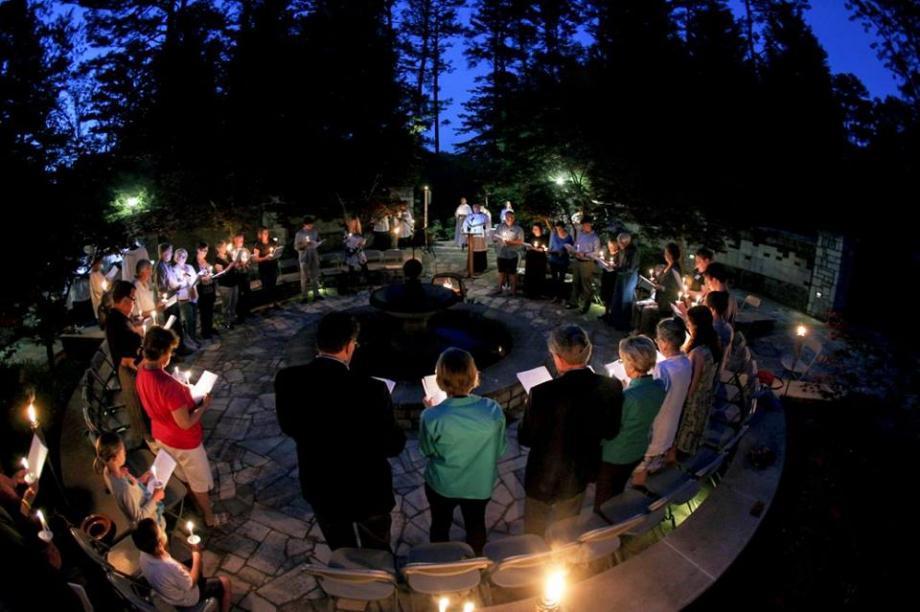 It was an experiment in worship and it proved to be a wonderful way to begin the Easter season. With candle light, readings covering the whole of God's salvation history, and the ringing of bells at the proclamation of Christ's resurrection, the vigil felt like an ancient rite, one the might have been practiced in the catacombs of Rome. And of course it was just such a liturgy.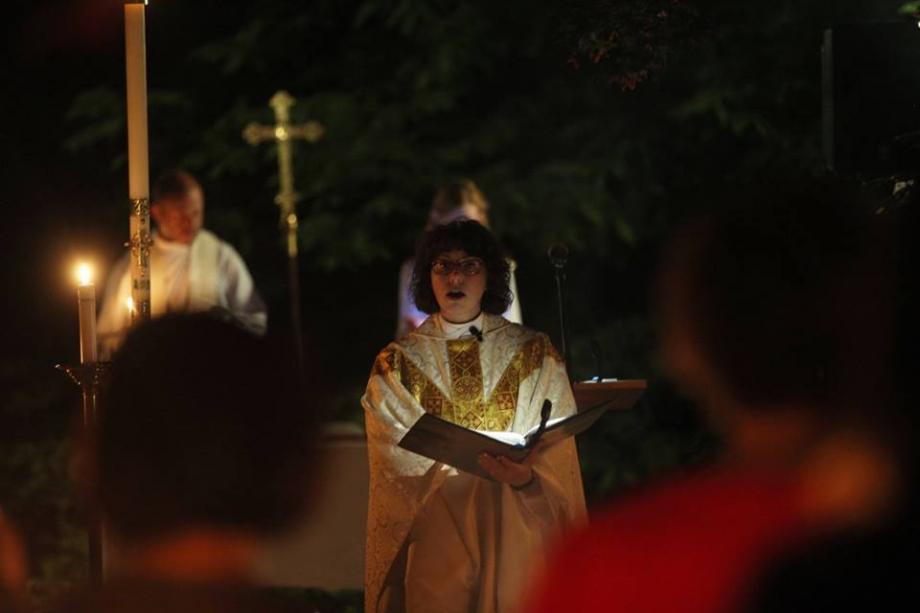 This experiment was likely the first of what will become a tradition at St. Margaret's—a time to welcome God's resurrection life in the beauty of the creation, surrounded by the remains of those who have gone before us.
back