Alleluia! Easter 2019
by anonymous
on May 9, 2019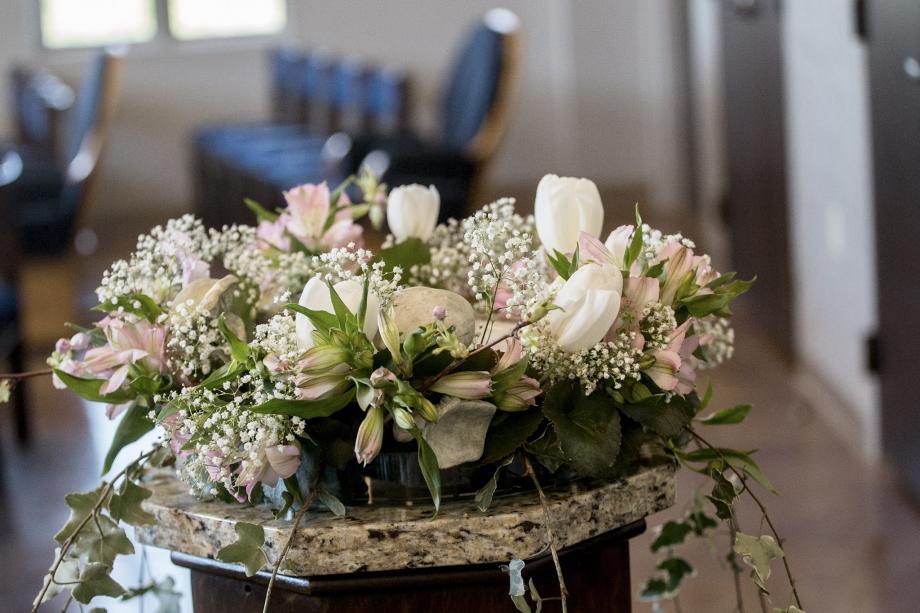 Flowers, bells, Alleluia banners... plus the fresh paint and windows of a newly renovated Sanctuary made for a truly beautiful Easter this year!
There are many ways to tell about the Good News of Easter, but these words from Eucharistic Prayer D are some of my favorite:
"Your mighty works reveal your wisdom and love. You formed us in your own image, giving the whole world into our care, so that, in obedience to you, our Creator, we might rule and serve all your creatures. When our disobedience took us far from you, you did not abandon us to the power of death. In your mercy, you came to our help, so that in seeking you we might find you. Again and again you called us into covenant with you, and through the prophets you taught us to hope for salvation. Father, you loved the world so much that in the fullness of time you sent your only Son to be our Savior. Incarnate by the Holy Spirit, born of the Virgin Mary, he lived as one of us, yet without sin. To the poor he proclaimed the good news of alsvation; to prisoners, freedom; to the sorrowful, joy. To fulfill your purpose he gave himself up to death; and rising from the grave, destroyed death, and made the whole creation new." (Book of Common Prayer 374-375)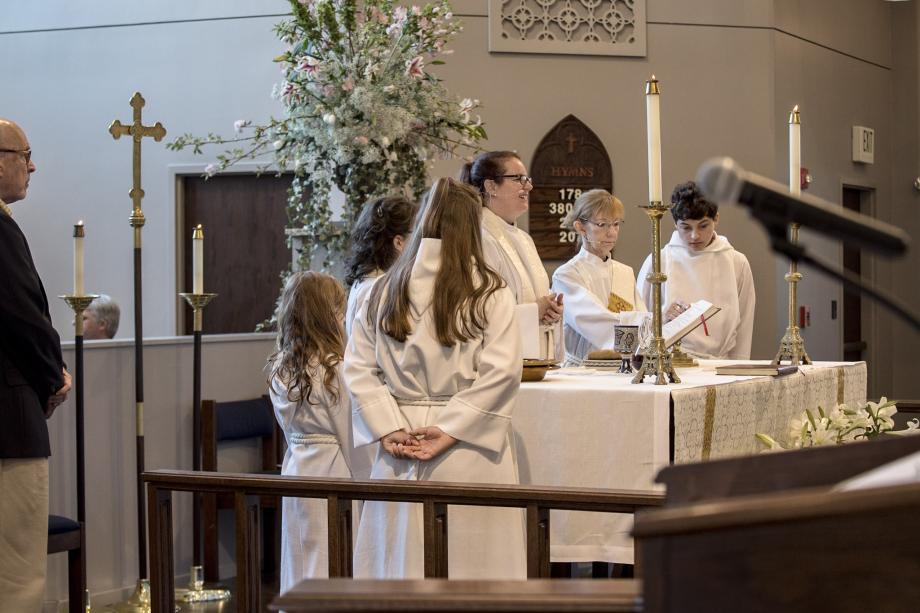 Perhaps to put it more succinctly, we can say that we are loved; we are not alone; there is hope!
As we gathered for Holy Week and Easter, Christ was with us once again, making the whole creation - and us - new. As our Easter blessing goes, "May you be a new creation, Christ for those to whom Christ will send you."
View the whole Easter Photo Album
View Easter Vigil Photo Album
back